Above: 2018 YoungArts Winner in Voice Isabel Vera performing at Miami Theater Center. Photo by Jason Koerner.
"The National YoungArts Foundation (YoungArts) was established by Lin and Ted Arison to identify and nurture the most accomplished young artists in the visual, literary, design and performing arts, and to assist them at a critical juncture in their educational and professional development."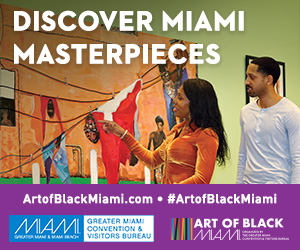 "YoungArts has several award programs for artists ages 15-18 or in grads 10-12 from across the US. During recently completed YoungArts Week 2018 they announced its 2018 winners—757 of the nation's most promising young artists in the visual, literary, design and performing arts." Among the 2018 Miami awardees was Isabel Vera, Voice/Singer-Songwriter from Miami, Florida.
Isabel Vera's creative practice arises out of the diversity of Miami with its residents and visitors from many parts of the world though primarily around the Caribbean basin. She intimated that "Hispanic," and "black" culture, with whom she self-identifies, is Miami and forms the core of her creative grounding. Speaking generally of one's encounters in Miami, and neighboring Broward County, it is impossible to not have even the most casual crossing of paths without the influence of the Caribbean. The diverse cultural sources that make up the region feed and nurture its growing creative communities.
Ms. Vera's expressed having creative goals seemingly to reach the widest possible audience by creating music that is "relatable" to our wide range of people. A lofty goal it is indeed. With Miami's diverse Caribbean and language-based communities, it is possible Ms. Vera will delve more into them as she further develops her practice because she finds the various communities vibrant exciting, and worthy of her attention.
She said she has been singing seriously since she was about three years old. But, let's not get too far into the future yet.
When did Ms. Vera get involved with YoungArts? She said she wanted to apply at least a year earlier than she did but hesitated because she didn't feel like she was good enough, but she was wrong. YoungArts has a great support system, learning and development programs and mentors in a variety of fields. This is one of the premier arts organizations for young people in the US.
So, how was the experience of Isabel Vera at YoungArts Miami? "It was insane," she exclaimed! When Ms. Vera first heard about YoungArts Miami, she said the reaction of those she spoke with claimed it was life-changing. Really? That is a potentially life-altering claim for a young person and one that can sound intimidating.
"Seeing the insane talent of the people in the program in Miami that are doing [creative stuff]! That was just eye-opening because people said the arts are a dead end and, where can you go with that!? There is a whole world that is in need of the arts. It's not going to die; it's, and there is always a need for that, whether it's music, visual art, dance, writing, or whatever," Isabel Vera responded in conversation.
Ms. Vera played a performance clip for our conversation that had a presentation style similar to Meshell Ndegeocello: solo guitar and a fluid, jazzy vocal style. Isabel Vera composed the music and wrote the lyrics. She is also producing some other musical works, although her current works in progress have not been released for public listening until she refines the music.
One of her signature goals is to produce arts programming for younger kids on up through adults. A lofty goal for her, a young talented person herself with great desire. That is a huge goal, but those efforts do require work from many people. It is a collaboratively worked toward goal. She wants to start working on it in Philadelphia or Los Angeles. Philadelphia, in particular, makes sense since she plans to attend the University of the Arts there.
Collaboration is also part of the musicians business, so the question was put to Ms. Vera about it. Again she invoked her desire for creating an environment for a multidisciplinary space in which to nurture other's creativity. How such a model would come into being is one that takes a lot of effort but, Ms. Vera is bubbling with enthusiasm and support.
And, what about her own nurturing?
Asked about how she goes about writing a new work she replied that she hears a sound in the urban environment, a melodic voice, or an isolated chord and that becomes the beginning of her creative process and the "instrumentalizing" it into something fully musical. Her preference is working a project by playing each instrument's part, then adding the lyrical tracks with her voice because, as she says, she likes to have total control of the outcome on the initial draft. She finds it easier to start with finding the piece's instrumentation because she works her way into the tune via her "classical bass" or guitar. She is a trained instrumentalist.
After the instrumental composition is developed, she will add the lyrics. Toward the end of the process comes the collaboration with others where she can give direction or suggestion aurally as well as verbally. Generally, lyrics arise out of her personal experiences, or to some emotional quality, or qualities contained within the mode of the music. She tries to be less predictable with her compositions because at this stage in Euro-American musical production, "hasn't it all been done?"
The reply goes to the heart of the collaboration question. When learners are in the process of developing a project, a time may come when a roadblock prevents a clear path forward. Collaborators may have the technical knowledge or have a way to take the next step in an unexpected direction. This type of collaboration could push the process to begin the next phase of development with each participant bringing something to share and contribute.
Although Ms. Isabel Vera is just embarking on her career, having such lofty goals of helping others is more than admirable. We will all be able to partake in her creative practice as a result.
Ms. Vera, along with other YoungArts alumni, is invited to apply for a residency program based in Miami. The current version, In Process: Homecoming in April 2018, is that artist-in-residence program dedicated to interdisciplinary collaboration between two alumni at critical stages of their careers. Shining light on Miami as a unique place where artists feel deeply connected to their experience, YoungArts has invited alumni with ties to the local community to its Miami campus for a weeklong residency to create new work. Provided with the time, space and resources to experiment and innovate, they will then take their works-in-development to the Miami neighborhood they feel most connected to, further expanding YoungArts' programs in communities throughout the city.