Above: Jill Scott at Jazz in the Gardens. Photo by MediaPunch/Rex/Shutterstock
So coming from Saturday's line-up, the 12th Annual Jazz in the Gardens did not disappoint with Sunday's acts which included Gospel artist Smokie Norful, Grammy Award-winning jazz bassist and singer-songwriter Esperanza Spalding, The Tonight Show Starring Jimmy Fallon House Band and Philly's own The Roots, R&B songstress Andra Day, Oscar award-winning and FAMU alum Common and closing with Hip Hop Royalty LL Cool J.
I arrived at Hard Rock Stadium in Miami Gardens around 4PM, already during the Sunday Service that was Smokie Norful set. I learned from Saturday that I should be getting my dinner and drinks from the food vendors and explore the Vendor Village before I get settled in my seat.
Less foot traffic.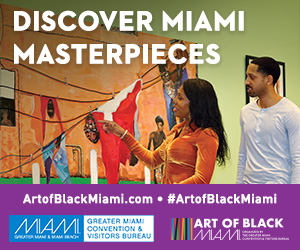 Here's a little background about Philadelphia's own Hip Hop Band, The Roots.
I first heard/saw the band live around 10 years ago in New Haven, CT at an intimate dive bar. They were performing with this amazing Hip Hop violinist Miri Ben-Ari who had been featured in some Kanye West and Twista tracks.
At the time, I was semi-familiar with The Roots from the radio but I had never seen them perform live.
When I finally saw them perform, my mind was blown. Why? Because for so long, I had associated Hip Hop artists with the traditional DJ turntable and rapper set up.
Like a house party or the actual movie House Party.
But seeing a full band of musicians – drums, keyboard, guitars, bass, brass section, percussion, DJ turntables AND a lyricist – that subverted everything I knew about Hip Hop.
The only comparison I can make about this revelation is the genre-bending debut of Prince and the Revolution or Morris Day and the Time from Purple Rain. They are R&B, Soul, Funk and Pop AND they play their own instruments. POWERFUL!
Since then, I followed their career and projects as they ascended to become the official house band for The Tonight Show.
I even went to a noisy and crowded South Beach nightclub (not what Miami locals do; South Beach is for the tourists) a few months ago just watch and see the drummer and band leader Questlove DJ.
So to be "reunited" with The Roots at Jazz in the Gardens was beyond cathartic. I think really embarrassed myself with all the hooping, hollering, screaming and dancing to hits like "The Seed (2.0)," "You Got Me," and "Break You Off."
After their set, the festival tone transitioned into a subdued feel when R&B songstress Andra Day performed her set.
At first, I was confused why the organizers scheduled her right after the electrifying The Roots. But her set began, I immediately understood why.
Musicianship. Musicianship. Musicianship.
If you don't know the inspiration anthem "Rise Up," you must be living under a rock because it's been everywhere – Beats by Dre, NBC's The Blacklist and Apple Music.
But her entire set was equally powerful with songs from her debut album Cheers to the Fall and a Nina Simone cover "Mississippi Goddamn."
As day turned into night, the festival shifted into Hip Hop with its energetic dance breaks from local DJs and comedic commentary from host Rickey Smiley.
Then Oscar-winning and Florida A&M University Rattler (shocker) Common Sense aka Common graced the stage with his brand of conscious Hip Hop and spoken word introspections.
He even got his sexy on by bringing up a fan on-stage to drink wine and recite an impromptu cipher of romance.
I'm not gonna lie. That should've been me. I'm just saying.