Above: Kerry James Marshall, Untitled, 2008, acrylic on fiberglass.
Growing up there were very few books I could read that centered on black love. Every fairytale I remember obsessing over had white characters. And throughout art history, there has been little to no evidence that Black people ever loved and lived. Thus, to capture it in painting the way Klimt did with The Kiss or through photographs the way Stieglitz captured Georgia O'Keeffe was mesmerizing. Images carry weight, and the lack of positive black images most certainly has an effect on the way others view us and the way we view ourselves. We have had to create our narratives, write ourselves and our love stories into books and movies, and of course art history. After all, the most radical thing one can do in the face of injustice and adversity is to love and be loved. The ten artists below give life to the phrase #BlackTenderness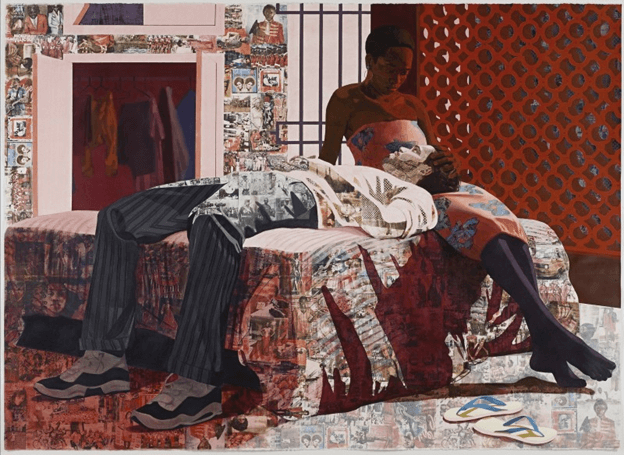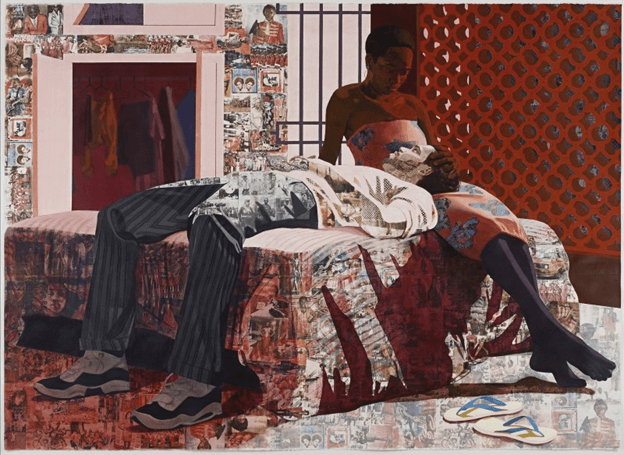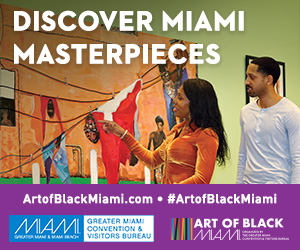 Njideka Akunyili Crosby "Nwantinti," 2012.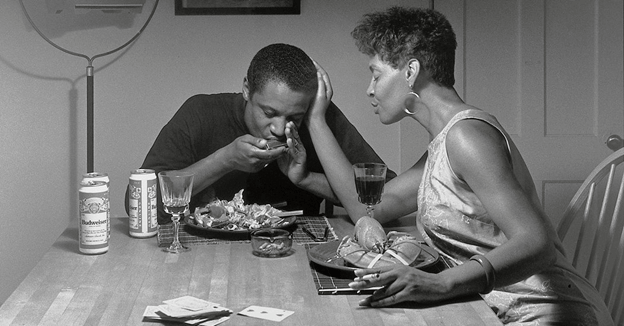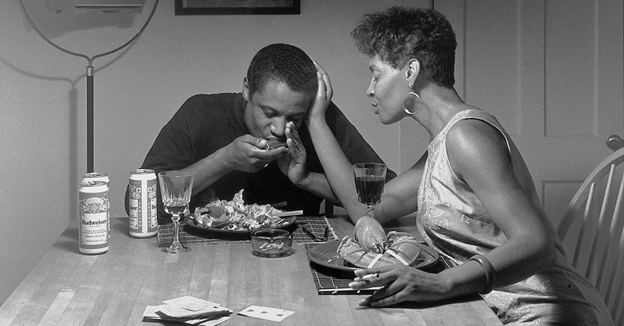 Carrie Mae Weems. "Untitled (Eating lobster)," 1990 from the "Kitchen Table Series.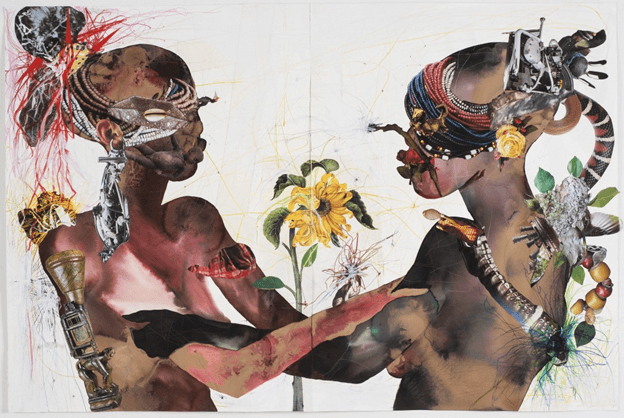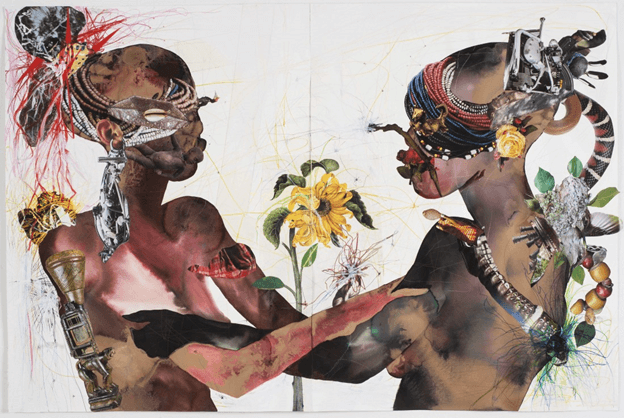 Wangechi Mutu. "You Are My Sunshine," 2015.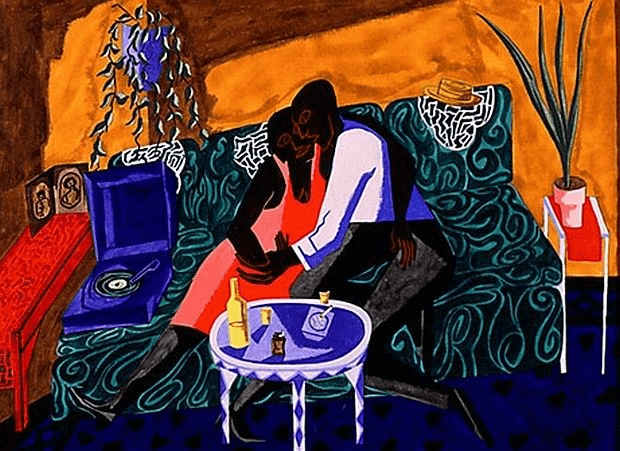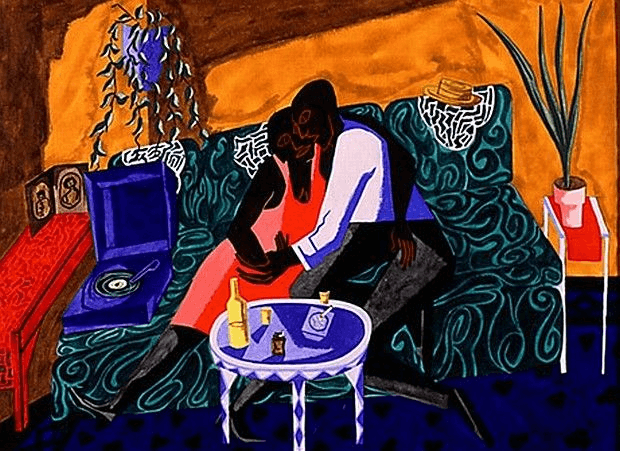 Jacob Lawrence "The Lovers," 1946.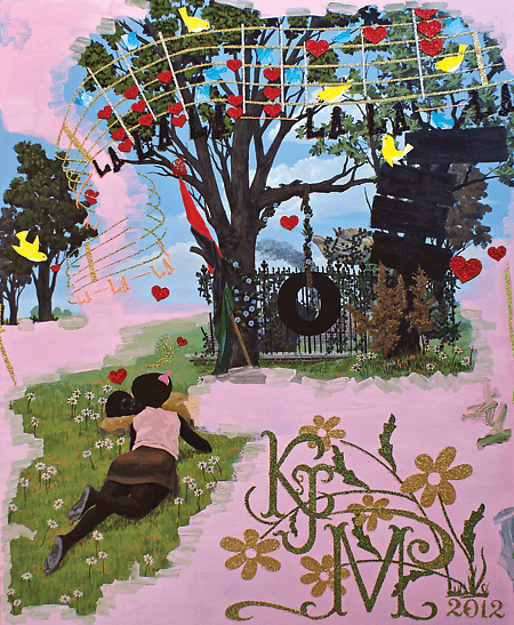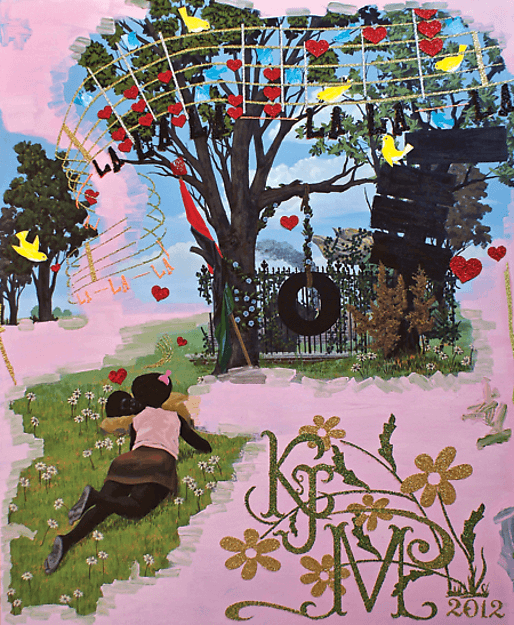 Kerry James Marshall. "Untitled (Vignette)," 2012.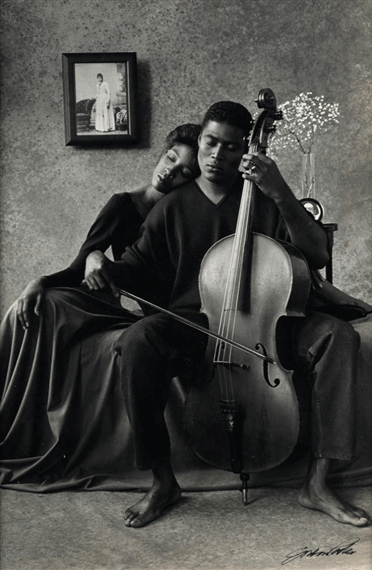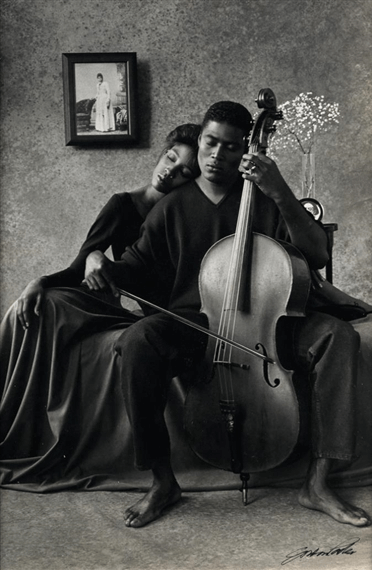 Gordon Parks "That Lordly Power," 1993.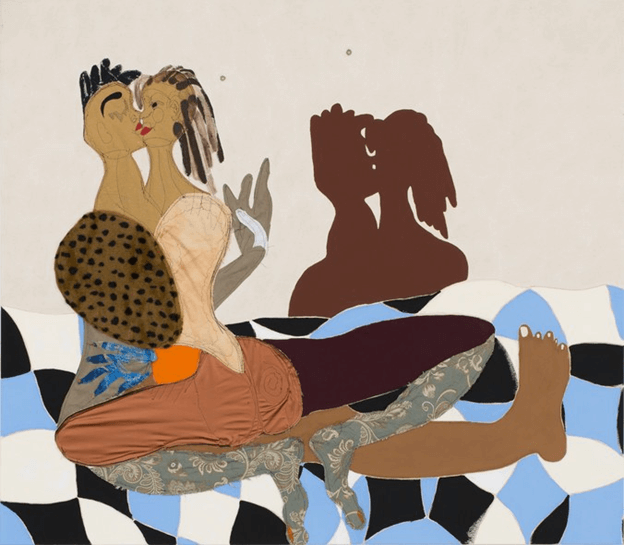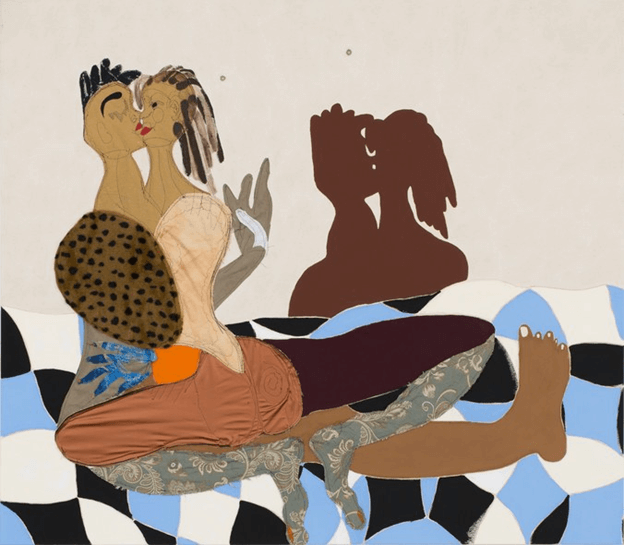 Tschabalala Self. "Untitled," 2016.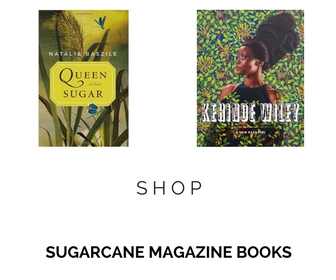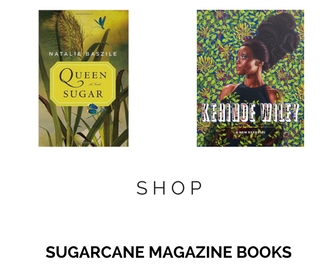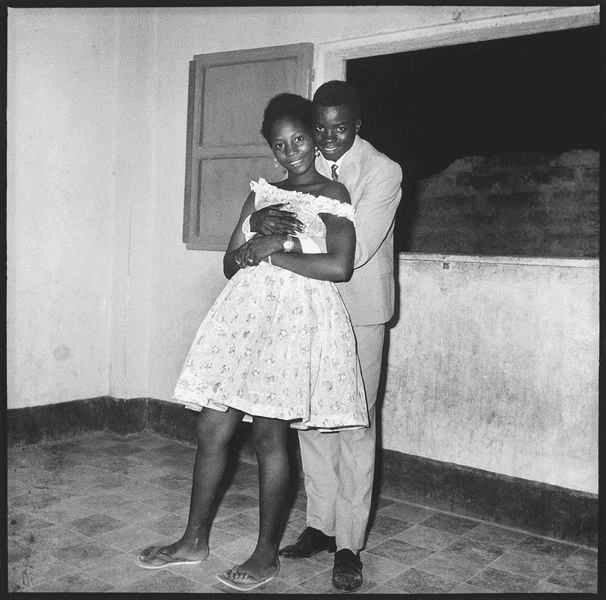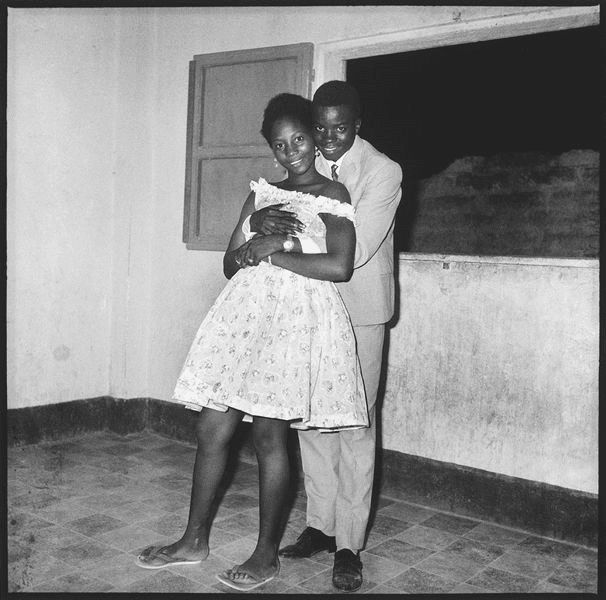 Malick Sidibé. "Surprise party entrée en 6eme de Mselle Mounina," 1962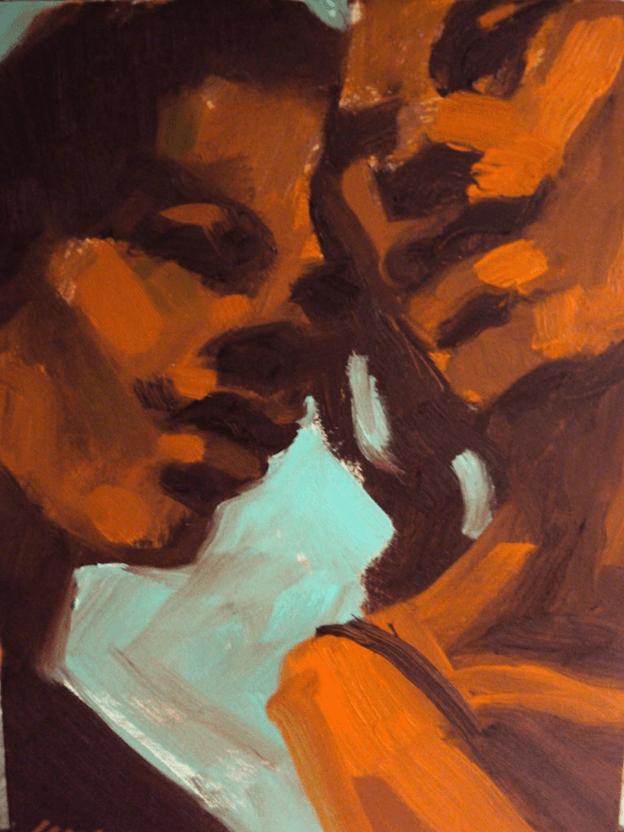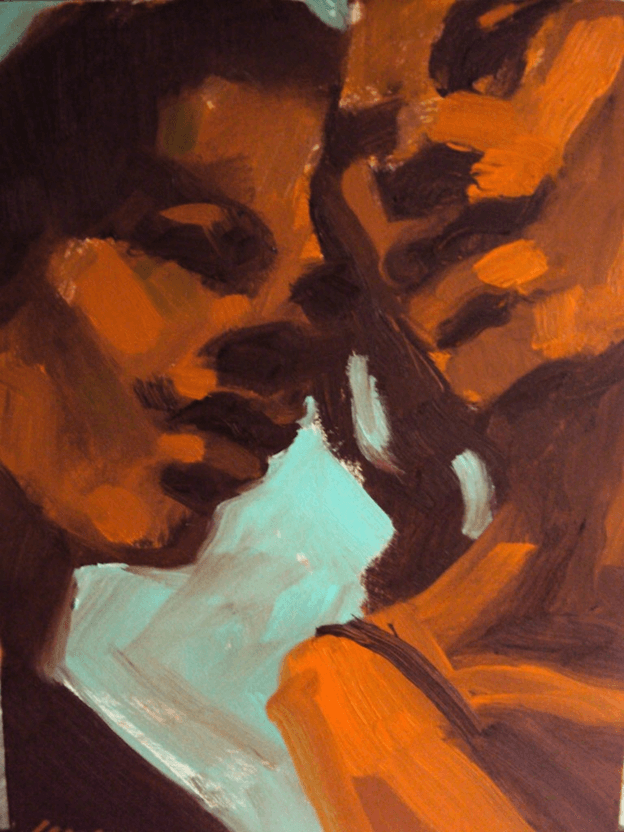 Robert Freeman. "Love Letters #40," 2012.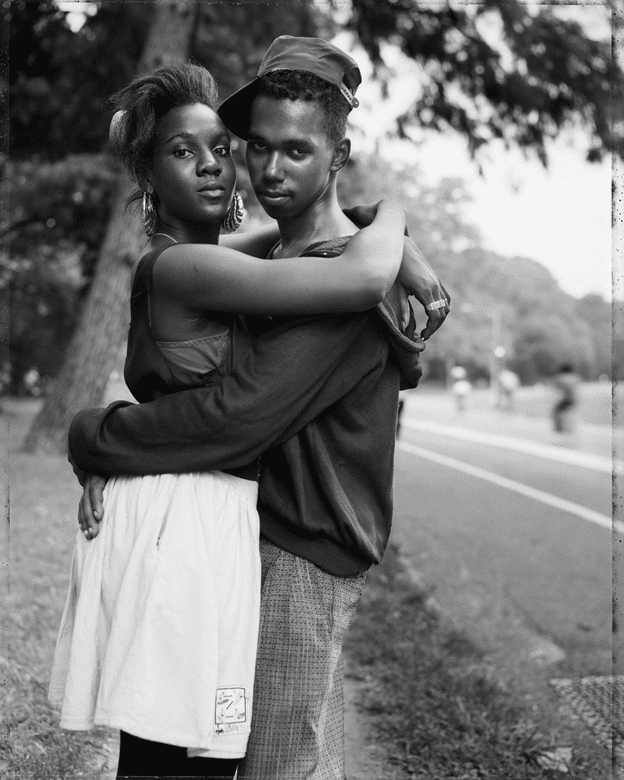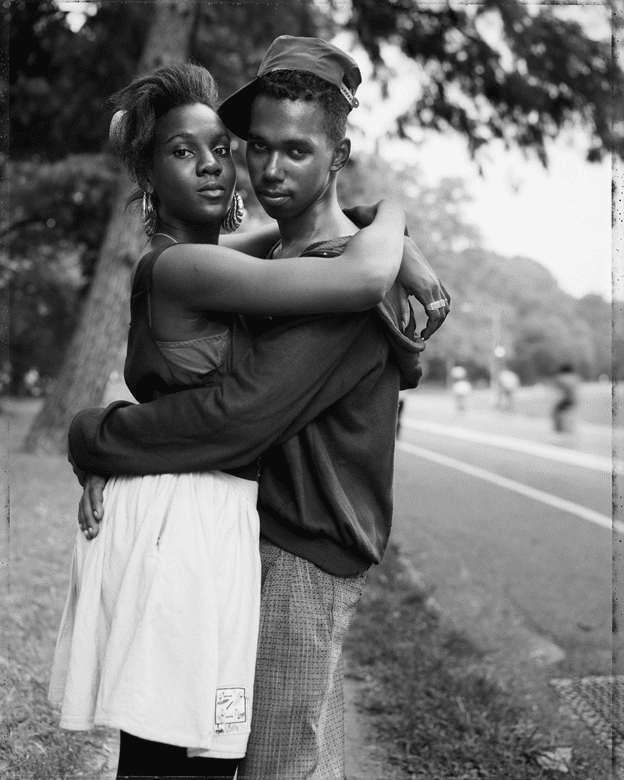 Dawoud Bey. "Couple In Prospect Park," 1990.