It's March, and there are fabulous theatrical productions, art exhibits and festivals taking place that you cannot miss. This month we take you to Miami, Dallas, Lagos and Marrakech for art, musical theatre and dance.
Miami, Florida
The African Heritage Cultural Arts Center, Through March 13
Simply Simone by David Grapes and Robert Neblett. Music arrangement by Vince DiMura.
The African Heritage Cultural Arts Center (AHCAC) will present "Simply Simone-the Music of Nina Simone" an electric new revue based on the turbulent life and rich legacy of this American music icon. The musical features, performers Sarah Gracel Anderson, Toddra Brunson-Soloman, Deana Butler-Rahming and AHCAC Alum, Ja'Nia Harden. Singer, Pianist, Arranger and Civil rights activist, Nina Simone, was all of these things, and more. Simon's Music career spanned nearly 50 years and worked in a broad range of musical styles. The score to Simply Simone crosses genres from gospel to blues to Broadway to rock and roll, and features such definitive Simone classics as "I Love You Porgy", "The Look of Love", "My Baby Just Cares for Me", "To Be Young, Gifted, and Black" and "Don't Let Me Be Misunderstood". Tickets are available by calling 305-638-6771.
Lagos, Nigeria
Omenka Gallery March 12, 2016
From March 12 to April 3, 2016, Omenka Gallery and Alliance Francais as part of Francophonie week 2016 will present Time to Meet, an exhibition of recent work by Cameroonian artist, Joel Mpah Dooh's. This is Mpah Dooh's first solo exhibition in Nigeria where he will present recent work on aluminum arising from the depth of introspection regarding the way fellow humans act in the world. The artist projects these contemplations in metaphors relying on a medium, means and style. In this regard, Dooh's Time to Meet comes in a complex of images that dwell on the contradictions of human life.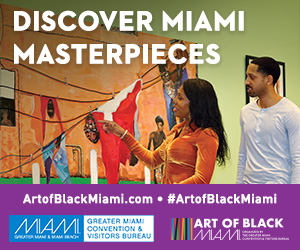 Dallas Black Dance Theatre March 13, 2016
VISION RENEWED embodies Dallas Black Dance Theatre's 39th season, filled with world and local premieres of fresh and innovative dance. Featured works include: Testament performed by DBDT's acclaimed dancers, is choreographed by former DBDT dancer Katricia Eaglin. The new work abstractly depicts five biblical themes using a blend of modern and contemporary dance set to contemporary classical music.
Opaque performed by DBDTII and choreographed by DBDTII Director Nycole Ray is a dynamic, high-energy work that explores the lack of transparency in human interactions.Purchase tickets here.
Marrakech, Morocco
Marrakech Biennale through May, 8, 2016
For the first time, the 2016 Biennale will present its program in public spaces and free of charge, to welcome a wider public and reinforce the Biennale's connection to Marrakech's urban historical landscape. Another step in opening the Biennale to a wider public is the new collaboration with the International Meetings of Art in Public Places Awaln'art, through which the program in public spaces will be intensified.Purchase your VIP tickets here.