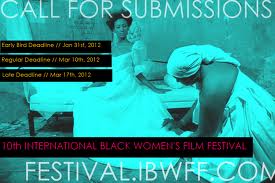 The Black Women's Film International Film Festival will be held in San Francisco, California July 20 and 21, 2012. The organization is currently seeking films with the following criteria:
Lead character prominently features a woman of African descent/African Diaspora in a non-pornographic and/or non-stereotypical role.Film may feature the experiences, viewpoints, lifestyles, socio-economic position or stories of Black women, but it is not required for eligibility.Film was directed and/or produced by a Black woman/woman of the African diaspora (this includes women of the following groups/cultures: Adivasi, Aboriginal Australians, Dravidian, Pilipino Negrito / Ati, Seminole, Dalit, African Latino, Arawak, Carib, Garifuna, "Black Indian", Black African groups/tribes, East Timorese, Solomon Islander/indigenous Pacific Islander, African/indigenous Caribbean, African Brazilian, indigenous Fijian, indigenous Maori, multi/bi-racial, et al.).Films should be timely or directly feature issues, specifically, activities, policies, politics, culture, societal or economic that influence the lives of Black women around the world or in a specific geographical area.
Digital shorts, animation and experimental films may present any issue, but filmmakers should be Black women or prominently feature a Black woman character or issue.All films (digital, animation, etc.) must be transferred onto a DVD for screenings. The IBWFF no longer accepts VHS or BETA tapes!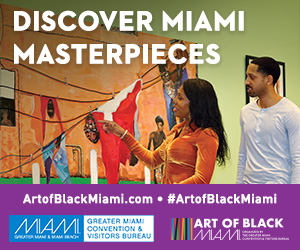 Online Films for Online Viewing, Only
Online films can be uploaded to a password-protected site; however, if your online film is selected for online viewing, you must upload it to a public web server or your own web server and send a viewing link.
If you'd like your online film to be considered as a "premiere," then it cannot be available publicly until it is uploaded for an IBWFF viewing link via such services as YouTube, Vimeo, Brightcove, etc. Visit here for submission dates .
More importantly, the festival is in need of donations. To donate to the festival or to become a sponsor , click here .