This Week in Black Art and Culture is sponsored by The Children's Trust
The Madison Museum of Contemporary Art is accused of multiple examples of racism as part of the 43rd Wisconsin Triennial. Mumia Abu-Jamal donates his extensive papers and artwork to Brown University. The Detroit Institute of Arts acquires a work by Emma Amos. Cellist Abdul Wadud passes away. Little, Brown signs Between the River and Railroad Tracks by Nicole R. Fleetwood. Read more in This Week in Black Art and Culture. 
Black Female Artists Accuse MMoCA of "Institutional Racial Violence"
Black female artists at this year's Wisconsin Triennial, a regional show hosted by the Madison Museum of Contemporary Art (MMoCA), have accused the museum of "institutional racial violence." As part of the 43rd Wisconsin Triennial, this exhibition included the work of numerous Black women from the area. Independent curator Fatima Laster, the triennial's first Black woman guest curator, curated a show titled Ain't I A Woman? after bell hooks' seminal feminist text.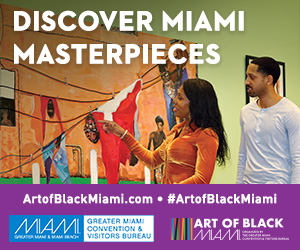 Eleven of the show's original 23 artists have pulled their pieces in protest. An open letter claiming to speak for "the collective artists of the MMoCA 2022 Wisconsin Triennial" released the claims. The production debuted in April and is scheduled to close in late October. Publication of the letter on Aug. 19 accompanied accusations of "shameful maltreatment of the Black artists, contractors, and workers during the show" by the institution. Artists in the triennial were given honoraria of $250 each, which is less than the 0.03 percent of the museum's operational budget that W.A.G.E. (Working Artists and the Greater Economy) recommends. 
W.A.G.E. suggests that museums and galleries provide 0.03 percent of their operational budget for a group show with six or more artists. In the letter, the artists claim contract breakdowns, miscommunication, a small print run for the show book, installations that were hazardous, and damage to artworks, which ultimately diminished the work. For example, it discussed incidents of unpacking artwork without a condition report.
The accusations revolve around the damage done to artwork by Madison-based artist Lilada Gee's installation. The artist said that during the installation phase in March, a white employee from the adjacent Overture Arts Center harassed her and another Black worker at the museum. While working on her artwork, Gee asked that her visitors use a separate entrance to the building. Local news outlet Madison365 said that Overture eventually fired the employee. After the letter was released, the museum issued a statement that strongly refuted the claims, calling them "inappropriate and unfounded."
Visitors to the museum were left alone with Gee's artwork for 18 minutes on June 24, the day following the exhibition's opening, when they damaged and stole portions of her work. Museum officials stated that a family with young children mistook the artwork for an interactive component. After the event, Christina Brungardt, the museum's director, rejected the efforts of law enforcement, citing the "tense and involving young children" nature of the scenario. The museum claims that this was "meant to carefully and systematically negotiate the work's legitimate return," but Brungardt apparently contacted Gee to obtain permission for the visitors to retain the artwork. 
Brungardt decided to remove Gee's piece and shut the gallery where it was shown back in July. Many other artists' pieces from the triennial also were shown in the exhibition. Those who chose to withdraw from the triennial said that Gee and other artists did not get enough support from the museum. They further claimed that the museum failed to properly publicize the triennial exhibition via its various online platforms and did not schedule any related events. 
The board of directors of the MMoCA released a statement in which they expressed regret for the harm done to Gee's work and acknowledged that "the situation has caused her pain." 
Mumia Abu-Jamal Work Donated to Brown University
Mumia Abu-Jamal, a writer and political activist who has spent decades on death row for the 1980s shooting murder of a Philadelphia police officer, has donated his extensive papers and artwork to Brown University. According to Providence College, an Ivy League institution in Rhode Island, Abu-Jamal's trial, imprisonment, and time spent on death row helped make him a worldwide symbol of the anti-death-penalty campaign. 
"This collection will give scholars a rare chance to peer inside prison walls and understand how incarcerated people live, think and advocate for themselves," said Kenvi Phillips, director of diversity, equality, and inclusion at the Brown University Library. As a result of the 2011 agreement between Philadelphia prosecutors and Abu-Jamal's defense team, Abu-Jamal is now serving a life sentence without the possibility of release. 
Wesley Cook, the future Abu-Jamal, was born in Philadelphia. When he was only a teenager, he helped establish a local Black Panther group—which promoted socialist ideals, Black nationalism, and armed self-defense. The connection between the police (who firebombed their complex in 1985, killing 11) and MOVE, a militant, antigovernment Black power organization, remains a sensitive one in Philadelphia, where he eventually became a radio journalist and head of the Philadelphia Association of Black Journalists. 
Witnesses testified that Abu-Jamal shot and killed Philadelphia Police Officer Daniel Faulkner when Faulkner was detaining Abu-Jamal's brother during a traffic check. Still, Abu-Jamal always has maintained his innocence. 
According to Brown University, the collection was purchased via a trust, and the institution is not at liberty to disclose the amount paid for the items. The collection spans work from 1981-2020 and consists of almost 60 boxes of letters, journals, manuscripts, pamphlets, personal artifacts, books, and other items. The university said that Abu-Jamal's belongings included a pair of spectacles he wore for many years, diaries with his personal thoughts, poetry, and legal arguments, and a portion of the visiting list Abu-Jamal is compelled to keep. 
Johanna Fernández, a Brown alumna and lifelong champion for Abu-Jamal, was entrusted with Abu-Jamal's personal files, and Brown has received those documents from her. These resources will serve as the backbone of a new "Voices of Mass Incarceration" collection at the university's John Hay Library. 
Detroit Institute of Arts Acquires Major Emma Amos Work
The Detroit Institute of Arts (DIA) has acquired a significant work by Emma Amos, a renowned figurative artist born in Atlanta but who lived and worked mostly in Detroit (at the DIA). The museum has purchased an important work from the artist's Falling Figures series, which began in 1988 and continues into the 21st century. The first major retrospective of Amos's work included the painting Equals (1992), which since has received critical acclaim. 
This is the first painting by Amos to join the DIA's permanent collection, and it is also one of just a few from this series to be housed in a museum of such renown. These pieces were included in a 2021 retrospective of her work that traveled from Athens, Georgia to Utica, New York and Philadelphia, coordinated by Shawnya L. Harris. The paintings of collapsing people that Amos created between 1988 and 1992 are sometimes seen as a reaction to the turbulence that African Americans like herself experience. When the DIA opened in 1913, it made history by becoming the first major art museum in the United States to dedicate a significant portion of its facilities to the permanent display and study of African American art. 
Over 80 new African American works have been added to the museum's collection since 2016, with a particular focus on showcasing, exhibiting, and collecting the work of significant African American women artists, many of whom are not as well-known as their male counterparts. 
Curator and head of the DIA's Center for American Art Valerie Mercer said of the painting in ARTNews, "When I first saw this piece while visiting with Amos in her New York City studio in the early 1990s, it immediately drew my attention because of its bold colors and powerful brushstrokes, and its dynamic depiction of bodies in free fall as a microcosm of racial and gender disparities in society." The painting is now open for public view at the DIA. 
Respected Cellist Abdul Wadud Dies at 75
A unique cellist who worked across genres and was a crucial collaborator with Pulitzer Prize-winning composer Anthony Davis, Abdul Wadud passed away on Aug. 10 in Cleveland. He was 75. The death was reported on Instagram by his son, R&B musician Raheem DeVaughn. He said his father recently had been dealing with numerous ailments that had ultimately proved fatal. 
Aisha DeVaughn, his daughter; Marvin DeVaughn, his brother; Floretta Perry, his sister; and five grandkids survive Mr. Wadud, in addition to his son. Abdul Wadud's real name is Ronald DeVaughn. He was born on April 10, 1947 in Cleveland, Ohio. His family had a strong musical background, with his father playing trumpet and French horn and singing and his elder sister trying out for the Metropolitan Opera. The famed soul group The O'Jays reportedly scouted his guitarist brother. 
At the age of 18, Wadud released his debut album. He went to Youngstown State University and then transferred to Oberlin College, where he met Julius Hemphill and converted to Islam. Wadud began dividing his time between symphony orchestra work, Broadway pits, and the thriving loft jazz scene in New York City after he earned a master's from SUNY Stonybrook in 1971. His friends and colleagues in this scene included saxophonist Arthur Blythe, flutist James Newton, and pianist Anthony Davis. 
In addition to his five recordings as a co-leader (with Hemphill, Leroy Jenkins, James Newton, and Anthony Davis), his 1977 cello solo album By Myself was his lone release under his own leadership. Wadud, on the other hand, is better renowned for his collaborations with alto saxophonist Arthur Blythe and saxophonist and composer Julius Hemphill. Their combined 15-minute work on Dogon A.D., the title track of Hemphill's 1972 album, is considered widely to be one of the most seminal statements of early 1970s jazz. 
Wadud decided in the mid-1990s to retire from the music industry. He spent around 20 years of his life in Charlotte, North Carolina before relocating to Cleveland, where he resided until his death. 
Gallery Acquired by 701 Center for Contemporary Arts Executive Director
The executive director of Columbia, South Carolina's 701 Center for Contemporary Arts recently purchased if ART Gallery, a contemporary art gallery that showcased the work of artists from throughout the world. 
Michaela Pilar Brown took over the gallery when Wim Roefs, the gallerist and proprietor who passed away suddenly in May, sold it to her. Along with Brown's 701CCA, which Roefs helped start and served as the organization's first executive director, if ART, located in the Vista area, is one of the de facto centers for contemporary art in Columbia. 
A press announcement announcing the sale was issued on August 24. The press announcement said that the loft and gallery area in the first room that guests see will be reduced to their original size. According to Brown, this would reduce the scope of the performances and exhibitions it might host. 
At an interview with Brown, she remarked, "I had a great admiration for Wim and the work he did for if ART and establishing emerging artists. I really didn't want this area to go. I'm thrilled to embark on this new business, which will allow me to provide my beloved and deserving hometown with cutting-edge artwork by both emerging and seasoned artists."
In addition to creating if ART in 2006 and considerably expanding it in the years that followed, Roefs generally is recognized for helping to bridge the gap between classical and contemporary art in Columbia through his work as a co-founder of the 701CCA. Eileen Waddell, Roefs' wife and business partner has remarked that the gallery is a cultural landmark for the state that attracts clientele from far and wide. 
"Michaela knows the art world and the gallery's artists. She knew what the gallery meant to Wim and to the city and the state," Waddell said. "She'll take it and make it her own. And we're all very much looking forward to that." Although Brown officially will take over the gallery on Sept. 1, she has said that a soft opening will take place on Sept. 7th. It will be accessible from 11:00 a.m.-6:00 p.m. Wednesday through Saturday and at other times by appointment. 
Book Between the River and Railroad Tracks Sold at Auction
Between the River and Railroad Tracks by Nicole R. Fleetwood, a National Book Critics Circle Award recipient, MacArthur fellow, and New York University professor was sold at auction to Ben George at Little, Brown. According to the publisher, the book is about "family and issues of safety and belonging regulated by racial, gender, and class boundaries." 
Fleetwood's narrative of overcoming poverty to become an outstanding academic is placed against the background of her hometown of Hamilton, Ohio, which struggled when industrial jobs were lost in the 1970s and 1980s. In the book, Fleetwood investigates "how changes in Hamilton represent changes in the nation," according to George, who is marketing the title as "a Midwestern Yellow House meets Educated." In the North American rights transaction, PJ Mark of Janklow & Nesbit represented Fleetwood (Marking Time: Art in the Age of Mass Incarceration). A release date had not been confirmed at the time of publication.
-By Sumaiyah E. Wade