This Week in Black Art and Culture is sponsored by The Children's Trust

Angel Blue, a soprano, pulls out of an opera in Verona, Italy over the use of blackface in Aida. Black Public Media and Columbus BPM founder Mable Haddock passes away. Issa Rae's production company, Hoorae, hires new executives. And Marvel Studios releases a trailer for Black Panther: Wakanda Forever. Read more in this week's Black Art and Culture.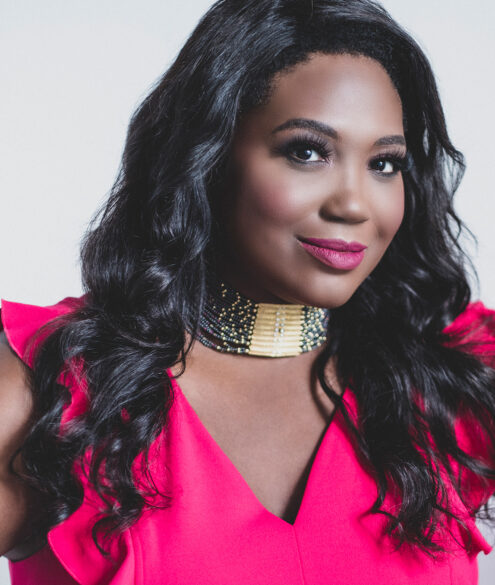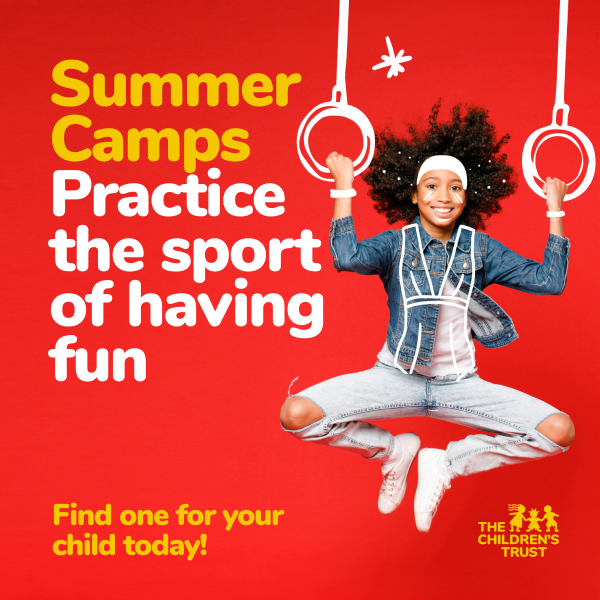 Angel Blue Drops Out of Giuseppe Verdi Opera 
Because blackface was used in the staging of a separate show this summer on the same stage, soprano Angel Blue said she wouldn't appear in an opera in Italy this month. White Russian soprano singer Anna Netrebko played Aida in blackface at a staging of Verdi's opera, Aida, that was performed earlier in the year. The soprano announced on her now-deactivated Instagram profile that she would be leaving La Traviata at Verona's Arena this month because the theater recently presented another Giuseppe Verdi opera, Aida, which had actors wearing blackface. 
She wrote, "Dear Friends, Family, and Opera Lovers, I have come to the unfortunate conclusion that I will not be singing La Traviata at Arena di Verona this summer as planned. As many of you know, Arena di Verona recently made the decision to utilize blackface makeup in a recent production of Aida. Let me be perfectly clear: the use of blackface under any circumstances, artistic or otherwise, is a deeply misguided practice based on archaic theatrical traditions which have no place in modern society." 
She added, "It is offensive, humiliating, and outright racist. Full stop. I was so looking forward to making my house debut at Arena di Verona singing one of my favorite operas, but I cannot in good conscience associate myself with an institution which continues this practice. Thank you for your understanding, and to all who have shown support and sensitivity to me and my fellow artists of color."
The Arena responded with this press release: 
"Fondazione Arena di Verona's principal aim has always been to create peace through the spread and development of music and art. Culture creates bridges. The current production of Aida was premiered in 2002: 20 years ago, and, since then, performed in many opera seasons. For this reason, the statement that the current production of Aida is "recent" is therefore incorrect. The 2022 Festival, including Aida, was announced in September 2021. 
The agreement between Fondazione Arena and Angel Blue, represented by her management, was reached almost a year ago, as for all other singers committed to the Festival. The 2022 première of Aida took place on June 18. This production's characteristics were well known when Angel Blue knowingly committed herself to sing at the Arena. Every country has different roots, and their cultural and social structures developed along different historical and cultural paths. Sensibilities and approaches on the same subject might widely vary in different parts of the world. 
Common convictions have often been reached only after years of dialogue and mutual understanding. We have no reason nor intent whatsoever to offend and disturb anyone's sensibility. We reach with deep emotions people from different countries, from different religious contexts, but for us all people are equal. We believe in dialogue, in effort to understand others' point of view, in respect of consciously assumed artistic obligations. 
Angel, we and the audience of the Arena di Verona look forward to meeting you: it will be the opportunity for dialoguing in a constructive and concrete way, beginning with your reflections. The digital world does not create the same empathy that only direct contact can bring about: just as in Theater. Contraposition, judgements, labelling, lack of dialogue only feed the culture of contrasts, which we totally reject, and we also appeal to everyone to work together to avoid divisions."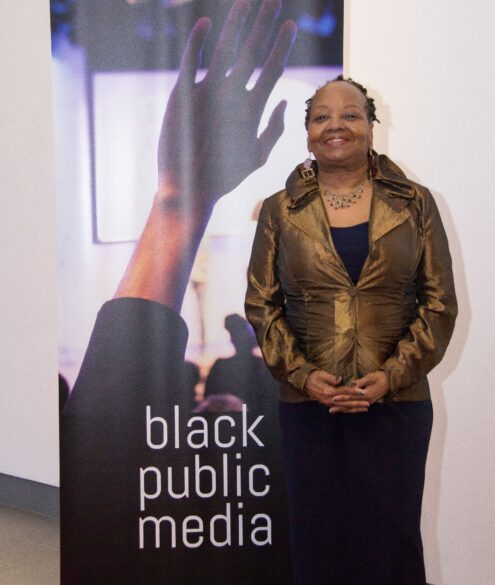 Mable Haddock Passes
Mable Haddock, an influential person in public media and a supporter of Black television and movies, has passed away. After a brief illness, the founding president and first CEO of the National Black Programming Consortium (NBPC), now known as Black Public Media (BPM), died of renal disease on July 23 in New York City at the age of 74. 
The national nonprofit organization for media arts, BPM, was founded in Harlem and is committed to developing and producing media material on the Black experience. Black Public Media supports the development of visionary content creators and distributes stories about the global Black experience to inspire a more equitable and inclusive future. 
Black Public Media detailed Haddock's impact on Public Media and Black Film: 
"Haddock dedicated her life to bringing diverse voices to public media and beyond. In 1979, she helped found NBPC in Columbus, Ohio, to support Black stories and storytellers in film and television, helming the nonprofit for a quarter of a century and overseeing its transition to its eventual home in Harlem. During her tenure, more than $6 million in funding was dispersed to hundreds of film and television producers, and scores of documentaries and programs were aired on public television through series she produced, including Matters of Race, Unnatural Causes, Mandela, The Fannie Lou Hamer Story, The State of Black America (I and II) and other programs. 
"Under her leadership, the organization joined forces with other like-minded organizations, forming the National Minority Consortia—now the National Multicultural Alliance, which continues to bring increasingly diverse content and talent to public media."
On Thursday, Aug. 4, a private funeral will be held in Clover, Virginia. There public memorials in Columbus, Ohio and New York City will be announced. 
Issa Rae's Media Firm Hoorae Hires New Executives
In an exclusive shared with Variety, Issa Rae's Hoorae media firm announced that Sarah Al-Qatou and Gaby McCormick have been hired as new executives, and Jax Clark has been promoted to manager, HOORAE TV & Film. 
Formerly known as Issa Rae Productions, Hoorae was reestablished and consolidated in 2020 to represent the multimedia reach of the company, which also includes Raedio, the record label and music supervision arm, and its sister company ColorCreative management. The three executives will answer to Sara Rastogi, Hoorae's executive vice president of development and production. 
As Hoorae celebrates the premiere of Rae's HBO Max series Rap Sh!t, news of the executive expansion breaks. The first two episodes of the comedy, which stars Aida Osman, KaMillion, Jonica Booth, and RJ Cyler and has Syreeta Singleton serving as showrunner, will premiere on Thursday. Rae was the writer of the show's pilot. Al-Qatou joins the company as a creative executive at Hoorae's film and TV division. Most recently, she collaborated with director Lulu Wang, producer Dani Melia, and independent funder Big Beach under the name of Local Time. The Focus Features employee from UCLA also worked in movie acquisition. 
In his new role as director of development, McCormick will join Hoorae and concentrate on the creation and development of features. She most recently worked as an executive at Mandeville Films, owned by Todd Lieberman and David Hoberman. Following her graduation from the University of Arizona, McCormick started her career at WME. During her time there, she worked in the agency's literary and motion picture talent divisions. 
Before Mandeville, she worked in production and development at Universal Pictures. After joining Hoorae in 2019, Clark worked on Insecure seasons 4 and 5 before being elevated to creative executive. With a concentration on TV production and development, she has now been elevated to director of development. The Harvard alumna began her career in cinema and television by working at ColorForce before moving on to New Regency. 
The HBO reality series, Sweet Life: Los Angeles and the upcoming second season of Insecure, both of which received Emmy nominations earlier this month, are among the ventures that Hoorae is now working on.
Trailer for Black Panther 2 Released 
The conclusion of Marvel Studios' San Diego Comic Con presentation saw the release of Black Panther: Wakanda Forever last Friday. Beginning with a live performance by drummers, dancers, Baaba Maal and Massamba Diop. Director Ryan Coogler, actors Mabel Cadena, Michaela Coel, Lupita Nyong'o, Tenoch Huerta, Florence Kasumba, Alex Livinalli, Dominique Thorne and Letitia Wright joined Feige on stage for a Q&A and a first look at the movie's first trailer, which will be released in theaters on Nov. 11 and serve as the fourth and final phase of production. Chadwick Boseman, who died in August 2020, was honored by Coogler. 
Danai Gurira, Winston Duke and Angela Bassett also are returning; however, Daniel Kaluuya's Nope schedule prevented him from doing so. Following Black Panther's enormous success in 2018, preparations for a follow up soon were put into action. However, things were changed following Boseman's untimely death from colon cancer. The studio declared that it would not have Boseman's character, T'Challa, recast. 
But throughout principal photography, virtually little information about the movie has surfaced. Letitia Wright, who portrays T'Challa's sister Shuri, had an accident during filming, which caused a delay that ultimately led to the production's late completion in March. Earlier on Monday, Hollywood Records and Marvel Music released the film's prologue music. Tems' rendition of Bob Marley's No Woman, No Cry, which received praise for its significant placement in the teaser trailer, is blended with Kendrick Lamar's Alright on the soundtrack.
– Compiled by Sumaiyah E. Wade