This week in African art and culture, a new solo exhibition by a Ghanaian German artist has opened in Paris. In the wake of the thriving contemporary art scene's expansion beyond Africa, a Cameroonian historian has joined renowned U.K. institutions as a researcher and curator. Similar activity has taken place with a South African art practitioner who has been appointed curator for a museum in Brooklyn.
On the literary scene, one of Africa's most celebrated authors has launched a children's book series under a pseudonym, and a Moroccan author has landed a high-paying book deal for her upcoming novel.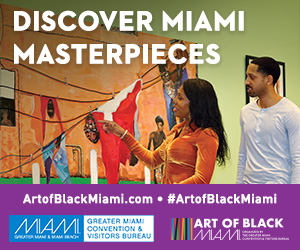 Zohra Opoku's I Have Arisen Presented at Mariane Ibrahim Gallery in Chicago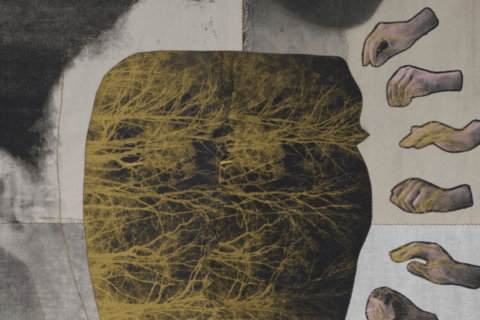 Above: Zohra Opoku | Eternal Life (detail) | 2020 | courtesy of the artist & Mariane Ibrahim Gallery.
Opening this weekend in Chicago at the Miriane Ibrahim Gallery is a solo exhibition by Zohra Opoku, titled I Have Arisen. Zohra Opoku's latest body of work is an art practice that seeks to be both healing and transformative. I Have Arisen will unveil Part One of this series, the second to debut in her first solo exhibition in Paris.
Combining sourced linens, some of which are dyed with indigo, Opoku creates images from her own bodily and meditative archive. Works are made up of before-and-after images of her body as she underwent radiation, and countless photographs of trees taken in a wintry Berlin park during the same period. The latter became a particular preoccupation for Opoku as she contemplated how the trees, then emptied of their leaves, would soon blossom and produce new life in the forthcoming seasons.
The exhibit is categorized into four chapters. Her turn to death and dying is informed by facing her own mortality and the Book of the Dead, an ancient Egyptian mortuary text, which includes spells to prepare one for the afterlife. The word hieroglyph translates in Greek to sacred carving, and Opoku approaches the works with particular reverence not only to ancient traditions but also her own grief and healing.
In other works, these symbols are stitched in their traditional form or referenced via Opoku's own body parts, such as isolated images of her legs and hands, which carry their own symbolism. Working with the Egyptian language system allows her to create a visual lexicon of her own that aids in her making sense of her experience while reclaiming her power.
The exhibition will be on view from April 8-May 14, 2022.
Christine Eyene Joins Liverpool John Moores University and Tate Liverpool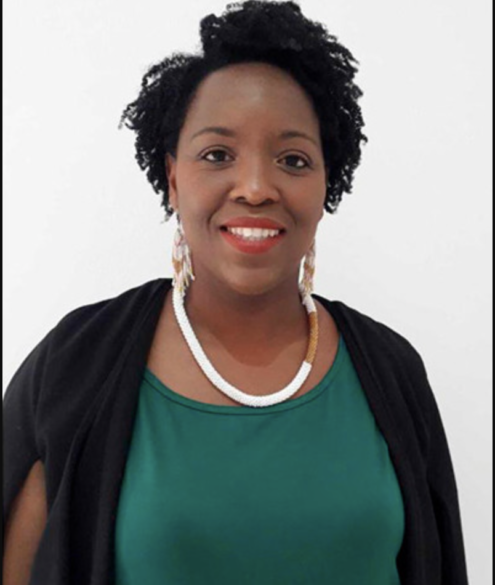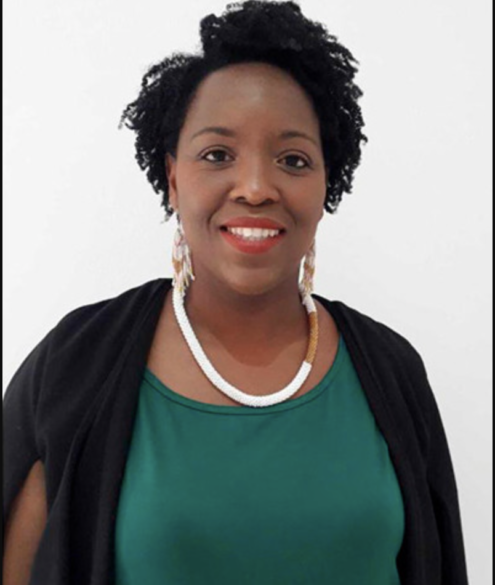 Above: Portrait of Christine Eyene
Cameroonian art historian and critic Christine Eyene has joined Liverpool John Moores University, where she will contribute research and teaching in the field of contemporary art. With an emphasis on decolonizing the arts institution, she will be working as part of the Exhibition Research Lab team led by Professor of Exhibition Research and Head of Art and Design Joasia Krysa, who was recently announced as curator of the second Helsinki Biennial. At Tate Liverpool, Eyene will contribute to the overarching research framework alongside the Exhibitions and Displays and Learning teams. Her new role begins in April 2022.
From 2012 to March 2022, Eyene was a research fellow in contemporary art at the University of Central Lancashire, where she worked on Making Histories Visible, a multidisciplinary visual arts research project led by Professor Lubaina Himid. In this framework, Eyene developed new research on feminism, sound art and photography. She is currently a doctoral candidate at Birkbeck, University of London, and is completing a thesis on the relationship between African literature and visual representation in the work of South African photographer George Hallett (1942-2020).
South Africa's Ernestine White-Mifetu Appointed as Curator of African Art at Brooklyn Museum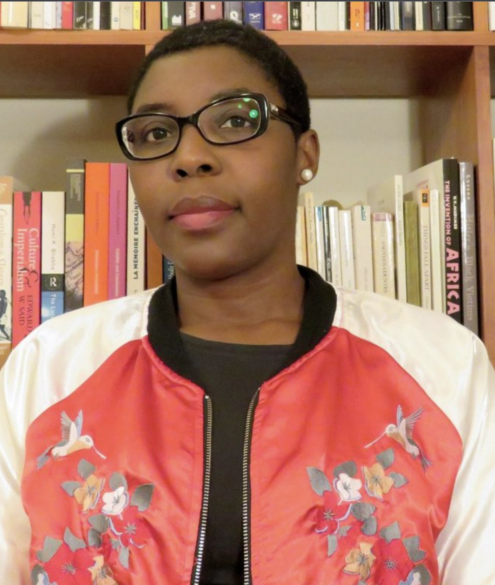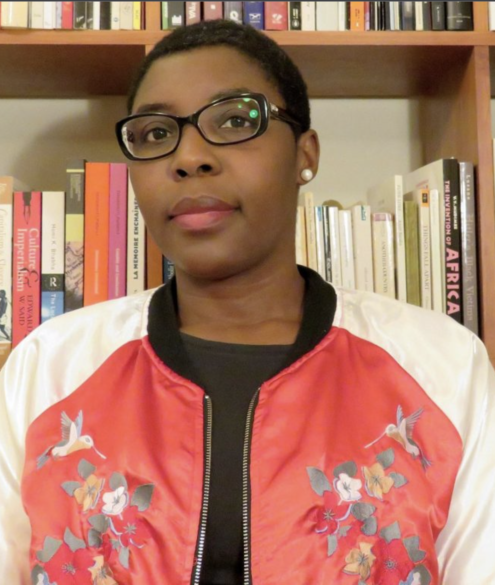 Above: Portrait of Ernestine White-Miefetu
South African curator Ernestine White-Mifetu has been appointed Sills Foundation Curator of African Art. In this role, White-Mifetu will be instrumental in developing permanent galleries dedicated to the Museum's Arts of Africa collection. The Brooklyn Museum has one of the largest collections of African art in the United States, with over 6,000 works spanning 2,500 years and representing more than 100 cultures.
White-Mifetu will lead the reinstallation focusing on expanding the canon through new interpretations. She also will lead initiatives to activate the collection and augment traveling shows with key works while the galleries are being completed. With 20 years of experience working with contemporary visual and performance art from the African continent and its diaspora, White-Mifetu will bring the Brooklyn Museum's extensive collection of African art to life by telling new stories and building connections for today's audiences and the local Brooklyn community.
"I am deeply appreciative of the opportunity to showcase the vast and varied ways in which African creatives have, through time, expressed their personal, local and global lived realities," White-Mifetu said. "The Arts of Africa collection, ranging from the historical to the contemporary, will serve as a vital
springboard to generate meaningful conversations amongst visitors of all generations and cultures."
Her appointment was announced by the museum's new director of libraries and archives, Abigail L. Dansiger, who will use the vast libraries and archives to engage the public, advance research, and promote equity by broadening access to information and scholarship. The Brooklyn Museum has one of the oldest and largest museum libraries in the country, with holdings that range from historical texts on ancient Egypt to fashion sketches and artists' books.
In addition, the museum's archives organize and preserve the institution's history, allowing researchers to find important information related to the collection and the museum field. Dansiger will oversee the libraries' combined holdings of nearly 300,000 volumes and the archives' more than 3,200 linear feet of records, leading critical work to make these materials more accessible to researchers worldwide.
Chimamanda Adichie Debuts Children's Book Under the Pseudonym Nwa Grace James
Celebrated Nigerian author Chimamanda Ngozi Adichie is set to release a new book. The children's picture book, titled Mama's Sleeping Scarf, is Adichie's debut offering in the genre and will be published by Harper Collins Children's Books in the U.K.
The rights were reported to be sold by Adichie's agent Sarah Chalfant to Ann-Janine Murtagh, executive publisher, and Nick Lake, publisher of fiction and author brands, in a three-book deal. Murtagh celebrated the acquisition and sang praises for the upcoming children's book:
The book is said to be a love letter to Adichie's daughter, who was three years old when the book was written. Inspired by her own family, the book "portrays an ordinary day in Lagos following a young girl called Chino as she plays with her mama's scarf, spots her grandfather on his walk and winds down to go to sleep."
The book is illustrated by the Congolese Angolan animator and illustrator Joelle Avelino. For the first time, Adichie will publish under the alias Nwa Grace James (translated to mean "the child of Grace James"—a dedication to her mother.) Early reviews for the book have hailed it as "tender and joyful." The book will be published in autumn 2023.
Moroccan Author Laila Lalami Gets Six-Figure Deal for New Novel
Moroccan novelist Laila Lalami has announced a high-six-figure book deal and the publishing of a new book, titled The Dream Hotel. The novel, Lalami's fifth, is set in the near future and follows a museum archivist who gets
detained after a predictive algorithm uses her dreams to determine she will commit a crime.
In the deal, Lisa Lucas at Pantheon reportedly bought the North American rights to the book from Lalami's agent Ellen Levine at Trident Media Group. The novel will be edited by Naomi Gibbs, executive editor at Pantheon.
Laila Lalami is the author of the novels Hope and Other Dangerous Pursuits, Secret Son, The Moors Account, and The Other Americans. Her honors include a finalist for the Oregon Book Award, an Orange longlist, a Booker Prize longlist, and a finalist for the Pulitzer Prize in Fiction, Aspen Words Literary Prize and National Book Award. She was awarded the American Book Award, the Arab American Book Award, and the Hurston/Wright Legacy Award.
A critic-at-large for the Los Angeles Times, Lalami is the recipient of a British Council Fellowship, a Fulbright Fellowship and a Guggenheim Fellowship.
She is a professor of creative writing at the University of California at Riverside.
– Compiled by Roli O'tsemaye