This week in African art and culture, an Ethiopian-based art gallery announces its opening of a new space in London. In Paris, an exciting group exhibition interrogates the construct and divide that place two parts of Africa away from each other. In Johannesburg, Everard Read opens a new show featuring one of South Africa's radical female artists.
Since the world changed last year, innovative approaches to exhibitions and festivals continue to sprout. We have seen more collaborations than ever before. In this vein, it is thrilling to learn of a collaboration between two international art fairs across two continents.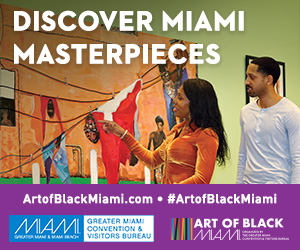 What would a weekly roundup be without some wins, or at least a glimpse of them? The 2021 Booker shortlist is out, and two African authors made the court. We also learned of a win by an Ethiopian author, whose writing continues to gain the hearts of those who read them…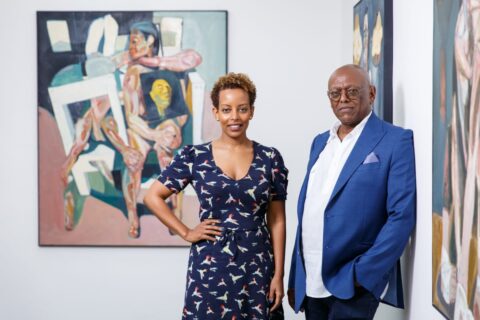 Above: Founders, Addis Fine Art:  Rakeb Sile and Mesai Haileleul
Addis Fine Art Opens New Space in London
Co-founders Rakeb Sile and Mesai Haileleul have announced the opening of their first gallery outside Ethiopia in preparation for their participation at Frieze London in October.
The Ethiopian Gallery, Addis Fine Art, will occupy a two-story gallery space in the heart of Fitzrovia. The inaugural show will be a solo exhibition by Ethiopian-Israeli painter Nirit Takele.
In 2016, Rakeb Sile and Mesai Haileleul co-founded Addis Fine Art, creating the first white-cube gallery space for modern and contemporary art in Ethiopia. Described as one of the "Most Important Young Galleries in the World" (Artsy 2019), the gallery has since grown to become one of the leading galleries in Africa, establishing a prominent international platform for artists from the Horn of Africa.
For the first time, the gallery will be participating at Frieze London, taking place from Oct. 3-17, 2021. They will exhibit paintings by the Ethiopian artist Merikokeb Berhanu at the Focus section.
Hotel Sahara by Magasins Généraux in Paris
Hotel Sahara is the title of an ongoing group exhibition featuring artists from North Africa and Sub-Saharan Africa. Curated by Anna Labouze and Keimis Henni with Maïa Hawad, who worked with them on the project, the exhibition was conceived during a residency involving ten young artists at the doorstep of the desert, a festival dedicated to performances, music, cinema, poetry and spoken words, along with a mediation and workshops program. 
The ten young artists from seven countries represent different creative fields presented in this show. The artists are Alex Ayed, Tewa Barnosa, Salim Bayri, Tayeb Bayri, Hiba Elgizouli, Famakan Magassa, Sara Sadik, Ahmed Serour, Hanin Tarek and smail Zaidy, from Morocco, Tunisia, Algeria, Libya, Egypt, Mali and Sudan.
The exhibition interrogates the construct of a divide, a frontier space that places two parts of Africa away from each other: North Africa and Sub-Saharan Africa. This construction reduces the Sahara to an empty and marginal geography, to an exotic landscape, even a sci-fi scenery, where Saharans are invisibilized. 
Some of the questions Hotel Sahara seeks to address are: How can a territory become a frontier? How do its inhabitants' narratives and stories become peripheral? What does this marginalization leave behind in African geographies, in the continental history and even more so in people's experiences? How can we fathom the fantasies and projections that the Sahara still intensely arouses from Europe, but also from Africa and its diasporas?
The participating artists have addressed these issues with a fresh eye, inserting them into their respective universes with diversion, discrepancy, irony or through the prism of fictions. A wide variety of media is called upon: painting, installation, video, photography, dance, sound, music, performance, writing, computer programming, modelling and 3D printing, testimonies recovered from the internet and social networks, etc. From this ensemble emerges an ebullient and impetuous aesthetic, reflecting the concerns and visual culture of their generation. 
The exhibition Hotel Sahara is thus conceived as a collective poetic narrative, a reflection in the making, which attempts to force passages and alternative paths towards a disarticulated and unknown geography.
Hotel Sahara is on view at Magasins Généraux in Paris, until Oct. 2, 2021.
A Prediction by Lady Skollie at Everard Read, Johannesburg
On Sept. 15, 2021, Evarard Read welcomed visitors to its Johannesburg space to view its latest solo exhibition, A Prediction, by the radical South African artist, Lady Skollie. From pre-colonial San learning divination from Tswana elders to Betway,  A Prediction tries to speculate what lays inside the egg before it hatches as well as explores fortune-telling as a means of comfort.
Lady Skollie (born Laura Windvogel) is a feminist artist and activist from Cape Town, South Africa. She employs ink, watercolor and crayon to defy taboos and talk openly about issues of sex, pleasure, consent, human connection, violence and abuse. Her work is simultaneously bold and vulnerable, expressing the joy and darkness of the erotic and the duality of human experience.
Skollie has exhibited widely across South Africa. Her recent international solo exhibitions include Lust Politics, Tyburn Gallery, London, U.K. (2017), Fire with Fire, solo project at FNB Joburg Art Fair, Johannesburg, South Africa (2017), and Mating Dance, solo project at AKAA Art Fair, Paris, France (2017).
In 2018, Lady Skollie's work was featured in group exhibitions including Old Masters / New Realities: Gerard Sekoto x Lady Skollie, TMRW Gallery, Johannesburg, South Africa; This is the Gallery and the Gallery is Many Things X at Eastside Projects, Birmingham, U.K.; Close: Proximity, Intimacy, Tension, Johannesburg Art Gallery, Johannesburg, South Africa; and Right at the Equator, Depart Foundation, Malibu, California, U.S.
In 2017, along with Tschabalala Self and Abe Odedina, the artist contributed artwork for the stage design of a gala performance of The Children's Monologues, a benefit held by the charitable organization, Dramatic Need, directed by Danny Boyle and held at Carnegie Hall in New York. 
A Prediction will run for a month and come to a close by Oct. 15, 2021.
Investec Cape Town Art Fair Announces First Digital Event in Conjunction with Milan's Modern and Contemporary Art Fair
Investec Cape Town Art Fair, Artshell and Investec Cape Town Art Fair's Italian owner and producer, Fiera Milano is partnering with Milan-based miart International Modern and Contemporary Art Fair for an all-digital event during Milan Art Week, taking place from Sept. 17-19, 2021.
The collaboration provides a unique opportunity where collectors, visitors and galleries will have access to a much broader audience from two art fairs across two continents, Africa and Europe.
Investec Cape Town Art Fair Digital Event will feature local and international galleries with the theme, "Connect Through Art from Africa and the World." Artshell, the web- and app-accessible platform customized for this fair collaboration, allows for autonomous, independent gallery/exhibitor access directly via their Artshell account with immediacy, and in sync with the Investec Cape Town Art Fair office.
Investec has been the title sponsor of Cape Town Art Fair since 2018. "We believe art can break down barriers and bring people together," said Peta Dixon, Investec's head of sponsorships. "So, we're delighted by the launch of Investec Cape Town Art Fair's first digital edition, which could bring the world of art to a potentially larger, more diverse audience. It's also important that the many talented artists represented at the fair continue to receive support and potential earnings despite the in-person event being cancelled.".
Investec Cape Town Art Fair Director Laura Vincenti elaborates: "There is a transformation happening in the art world. The first Investec Cape Town Art Fair Digital Event gives us an opportunity to support and showcase South African artists whilst continuing to connect with international galleries, businesses, media and creatives. While we still firmly believe that a digital event cannot replace the transformative nature of an in-person art experience, the digital event has accelerated our commitment to providing the best service to our galleries, artists, VIPs and visitors."
The Investec Cape Town Art Fair Digital Event is free to attend. To register and attend, all that is required is an online sign-up with Artshell via web or app to access.
A hybrid fair that will comprise an in-person and a digital event is scheduled to take place next year from Feb. 18-20, 2022.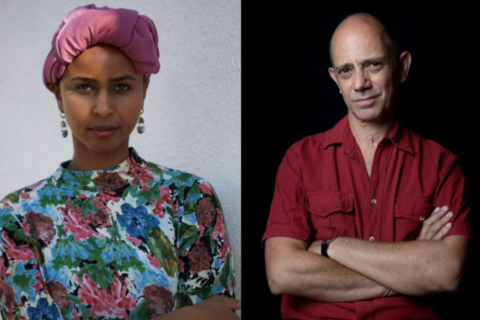 Above: Booker Prize Shortlisted African Writers: Nadifa Mohammed and Damon Galgut
Two African Writers are on the Booker Shortlist
For the third time in a row, two African writers have been shortlisted for the Booker Prize. The authors are South Africa's Damon Galgut for his novel, The Promise, about an inter-generational family saga, and the Somali-British writer Nadifa Mohammed's historical novel, The Fortune Men, about a man wrongly convicted for a 1950s murder in the Cardiff area. 
Last year's Booker shortlist included the writers Tsitsi Dangaremgba and Maaza Mengiste  for This Mournable Body and The Shadow King, respectively, in a historic achievement. The year before that, Nigerians Chigozie Obioma and Bernardine Evaristo both were shortlisted with the latter going on to win.
Nadifa Mohammed is the first British-Somali writer to be shortlisted for the Booker Prize in her debut outing. Galgut, on the other hand, is on the list for the third time, having been shortlisted in 2003 for The Good Doctor and again in 2010 for In a Strange Room.
The judging panel for the 2021 Prize was chaired by Maya Jasanoff and included Horatia Harrod, Chigozie Obioma, Rowan Williams and Natascha McElhone.
Jasanoff said the 2021 shortlist was gleaned from an impressive variety of submissions and "delivers as wide a range of original stories as it does style." In his remarks on Galgut's novel, Obioma says the book is "a testament to the flourishing of the novel in the 21st century." Maya Jassanof describes The Fortune Men as "grippingly-paced and full of complex, richly-drawn characters; the novel combines pointed social observation with a deeply empathetic sensibility."
The 2021 winner will be announced on Nov. 3, 2021 in an award ceremony held in partnership with the BBC at Broadcasting House's Radio Theatre.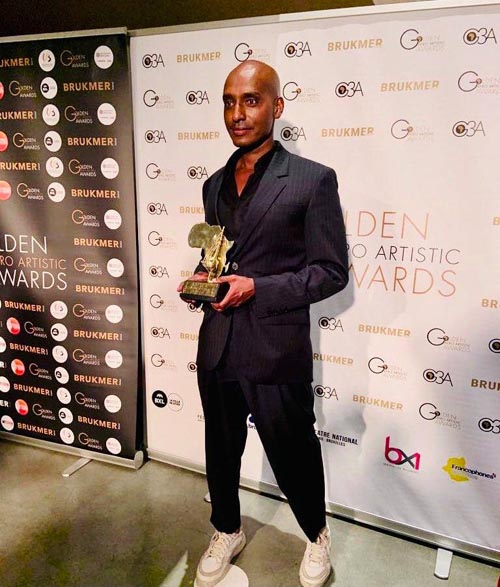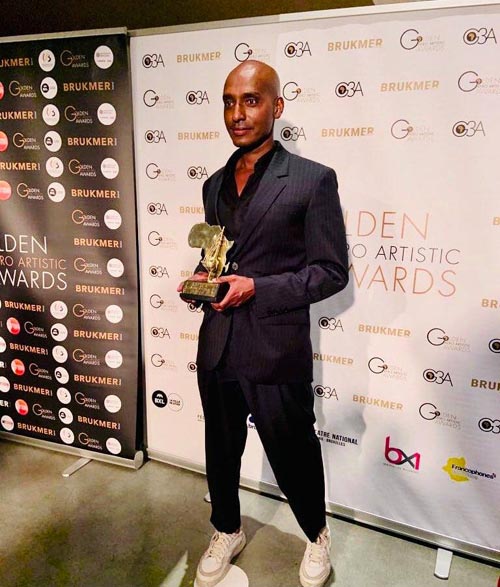 Above: Sulaiman Addonia
Sulaiman Addonia Wins at Belgium's Golden Afro Artistic Awards 2021 
Sulaiman Addonia has been revealed to be a winner at the Golden Afro Artistic Awards 2021 for literature in Brussels, Belgium on Saturday, Sept. 11, 2021.
The Golden Afro Artistic Awards were founded to highlight hidden talents from the African diaspora, Afro-descendant talents who find it difficult to receive all the spotlights that exist in Belgian culture. Its role is to value, to create inclusion and not just to create a corner in which Afro-descendants develop their art. This is to show the world and the Belgian public who these people are, who often do not have the chance to be highlighted. It was founded and first hosted by Nel Tsopo Nziemi, editor-in-chief of Brukmer in 2016.
The jury members for 2021 were Kool Koor, Thomas Prédour, Jean-Yves Reumont, Yamila Idrissi and Aimé Mpané. These judges announced winners in several categories, with the one of interest to our audience being Belgian-based, Eritrean-Ethiopian writer Sulaiman Addonia. Addonia is the writer of the novels, The Consequences of Love (2008) and Silence Is My Mother Tongue (2018).
Compiled by Roli O'tsemaye.