Raymond J. McGuire's Eye is on 2021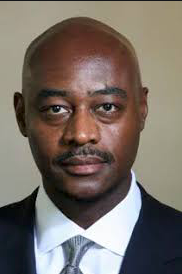 On Thursday, Oct. 15, Studio Museum in Harlem board Chairman Raymond J. McGuire announced he is interested in running as the Democratic candidate for the New York City mayoral race. McGuire is known in the art world for his impressive collection of Black art, including Derrick Adams, Glenn Ligon, Carrie Mae Weems, Elizabeth Catlett, Romare Bearden and more. His credentials include his work at the Studio Museum in Harlem and the Whitney Museum, where he serves as a trustee, and his executive experience on Wall Street. McGuire is a vice chairman at Citigroup.
McGuire told the New York Times, "Now New York is in a financial crisis that has exploded into a whole bunch of crises—educational, health and criminal justice. If there is a moment in history where my skill set can help lead, this is it." McGuire's skill set in business is incredibly alluring to small businesses that have suffered during the COVID-19 pandemic. With a little over a year to campaign, McGuire stands out as a first-time runner with longstanding ties to New York's premier markets, finance and art.
Pérez Art Museum Miami Announces Reopening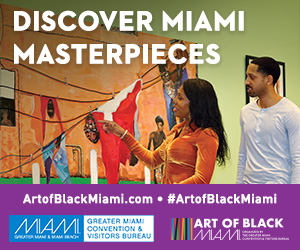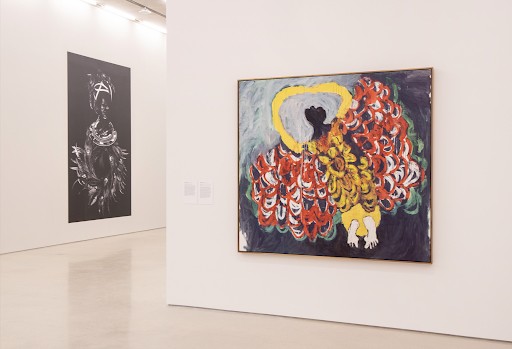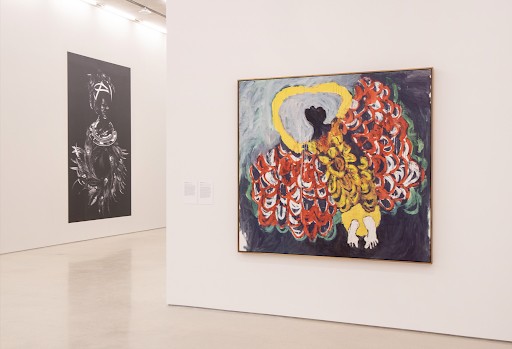 On Wednesday, Oct. 21, Pérez Art Museum Miami announced its reopening for four days a week beginning on Saturday, Nov. 7. Members of the museum will have a preview from Nov. 5-6. The member preview also includes first responders and healthcare professionals. PAAM's new hours of operation will be Thursday from 2:00-9:00 p.m. and Friday-Sunday 11:00 a.m.-6:00 p.m. To follow social distancing guidelines, all visitors must reserve a timed ticket online prior to their visit.
"We are thrilled to open our doors after nearly eight months of closure," said PAMM Director Franklin Sirmans. "We have all endured many hardships over the past several months, and we hope now more than ever that the museum can serve as a safe space for our community to reconnect with the arts. Whether it's returning to a familiar work of art or the surprise of seeing new art in new shows, we believe art has something extraordinary to offer in this moment of ongoing challenge."
Black Art Rising
LIFEWTR releases its digital exhibition Black Art Rising, which documents diverse responses to the Black Lives Matter movement in 2020. LIFEWTR has a history of social justice and artivism activity. The exhibition includes Shae Anthony, Reyna Noriega, Dr. Fahamu Pecou, Temi Coker, and Thomas Evans (aka Detour), amongst many others.
LIFEWTR continues its support of Black Artists by contributing to the Black Art Rising Fund. Creators may now submit work using #BlackArtRisingContest and tag @LIFEWTR. Work will be reviewed until Oct. 27. Winners will receive a $500 stipend to support their practice; 100 stipends will be awarded for a total of a $50,000 investment in Black creativity.
For more, visit: TheBlackArtRising.com
Censorship of Black Bodies
The Instagram account @SupportBlackArt recently received backlash for exhibiting No Place I'd Rather Be Than Here With You by Kezia Harrell @sugarbabygarbage. The image was reported by those who felt that depicting two Black women, breasts exposed, holding the heads of dedicated white men was offensive.
However, Instagram has not removed the image. The digital conversation around this image continues to unfold. The conversation adds nuance to the hypervisibility of actual Black suffering and death and the sensitivity around fictional violence to white bodies, even if expressed artfully as a decapitation of white supremacy. In its response to the backlash in comments and reporting of the image, Instagram responds, "people may express differently."
Harrell's work continues a re-posturing of medieval-style decapitation wherein the victims are white and beheaded by Black figures. However, most revealing about this backlash is what makes the work unique. These figures are Black women, semi-nude, and not postured for a male gaze. It may be the power of these figures that further presses the status quo, and thus pressures the ego of those affirmed by misogynoir.
Compiled by Maleke Glee