By Olabisi Silva
The Centre for Contemporary Art is pleased to launch in collaboration with the African Art Book Fair, the publication Àsìkò: On the Future of Artistic and Curatorial Pedagogies in Africa at the 13th edition of the Dakar Biennale of Contemporary African Art in Senegal.
Since 2010 a cohort of approximately 12-15 emerging African artists and curators are joined by an international faculty of practicing artists, art historians, curators and writers, for an intensive 35-day course of study in art and curatorial history, methodologies and professional development. Moving between models of laboratory, residency and academy, Àsìkò privileges experimentation over conventional approaches to art making and curatorial inquiry, encouraging participants to workshop ideas, proposals and projects for long-term development and implementation.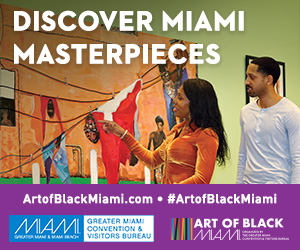 Àsìkò: On the Future of Artistic and Curatorial Pedagogies in Africa chronicles six editions of the programme: the first two editions having taken place in Lagos, and the subsequent four editions in Accra, Dakar, Maputo and Addis Ababa, the capitals of Nigeria, Ghana, Senegal, Mozambique and Ethiopia, respectively. The publication documents each unique but related iteration of the programme, and indexes the work and reflections of the more than 70 cultural producers (from 15 African countries) who have participated in Àsìkò 2010-2016. The book embodies the multifaceted structure of Àsìkò by interweaving documents specific to each edition with a range of materials including commissioned essays on alternative strategies of artistic and curatorial practice, interviews, artworks and reflections by participants and faculty.
Àsìkò: On The Future of Artistic and Curatorial Pedagogies in Africa explores many of the themes and issues that have concerned African artists over the last several decades, and offers a foundation for new debates on visual culture in Africa, and methods for articulating, presenting, documenting, and historicising cultural practices in the future. The publication offers bold reflections on the interdisciplinary ethos at the heart of Àsìkò, and considers how diverse formats—including film, literature, theatre, dance and visual art—can be more effectively used in moving forward an appreciation of contemporary art, art history and visual culture across the continent.
Publication Director: Bisi Silva
Art and Editorial Director: Stephanie Baptist
Designers: Nontsikelelo Mutiti and Julia Novitch
Contributors include: Stephanie Baptist, Antawan I. Byrd, Eddie Chambers, Tamar Garb, Phillipe Pirotte, Nontobeko Ntombela, Amilcar Packer, Gabriela Salgado and Bisi Silva.
Softcover, pages 424, ISBN 9780692288184. Published by Centre for Contemporary Art, Lagos 2017.
Launch of Àsìkò: On the Future of Artistic and Curatorial Pedagogies in Africa
Saturday, May 5, 5:30–7:30pm
5:30–6:30pm: Panel discussion on publishing, curating and art education in Africa with Martha Kazungu (UG) Asiko 2015, Komla Eza, (Togo) Asiko 2014, Mady Sima (SEN) Asiko 2013, Igo Diarra (Mali) 2014 and Bisi Silva, Director, CCA, Lagos
Moderator: Zoe Whitley, Curator, International Art, Tate Modern, Asiko Faculty 2015 & 2016
6:30–7:30pm: Launch reception
For more information contact info@ccalagos.org
African Art Book Fair (AABF)
The premiere international fair for African art books
From May 3 to 6, 2018, Dak'Art Biennale
The art journal AFRIKADAA, in partnership with the Dakar Biennale, is proud to announce the third edition of the African Art Book Fair (AABF). It's the first time that the Dakar Biennale will feature a publication-focused space dedicated to the presentation of critical production and art publications.
L'AABF: an innovative artistic proposition
The African Art Book Fair is an artistic project conceived as an independent publishing event accompanied by an exhibition and a forum for discussion centered around specific themes including publications in art, photography, design, experimental music, open culture, and militancy.
The 3rd edition will showcase the most current exchange of new editorial practice on a North/South axis and will permit independent publishers and partners a platform to meet and exchange with professionals from the art world as well as the public, all of which will contribute to the fostering of dialogue and the circulation of knowledge that permit African artworks and artists their proper contextualization. We will critically engage issues including publishing as a curatorial and artistic practice, as well reflect on the current state of art criticism. Numerous international independent editions, selected for the quality of their propositions, will be featured in a specially designed presentation during this 3rd edition. Thus, the AABF connects international artists with the public by means of affordable publications, all the while offering an alternative art space alongside active biennales, galleries and museums.
The AABF platform positions itself as an itinerant and polymorphous entity that invites itself into the heart of these fairs, salons, and biennales. The lack of critical production threatens the transmission between the contemporary art of Africa and its diaspora in terms of critical content, analysis anesthetics. The AABF will cross over the frontiers with the aim of confirming the necessity of inscribing living memory through the written word, in order to archive the impact of contemporary forms.
Independent publishers include:
Sugarcane Magazine, AFRIKADAA, Bandjoun Station Editions, Les Éditions Clémentine De La Ferronnière, CCA Lagos, Teham Éditions, Chimurenga, Editions Malika Slaoui, Duta Editions, Les éditions Ifrikiya, Galerie Imane Farès Editions, Market FiftyFour, Mosaïques, Nka Journal, of African Contemporary Art, Pathways to Free Education, Revue Noire, Manufactoriel Edition, Vus d'Afrique Editions, Zâman Editions, Africalia Edition. .