In many ways, the Marrakech edition of the 1-54 Contemporary Art Fair has the potential to be more than just an art market or annual destination. Will it represent more?
Inside Marrakech's most sterling hotel, La Mamounia, the recently concluded second 1-54 Contemporary Art Fair there, played host to the world. It showed eighteen galleries from global art capitals like Paris and New York, feted traveling collectors and press, engaged out of state artists, cultural producers, renown and emerging, from across the African continent in panel talks and sessions that fostered cross-pollination of ideas. However, the most striking aspect of this high-octane 'international' art weekend came from within, from home. Moroccan galleries put up a remarkable showing, holding court in their Fair booths with artists and works that drew visitors, held attention and perhaps opened a few cheque books.
Marrakech-based Galerie Siniya 28 showed amongst others, Moroccan artist, Abdelmalek Berhiss' tapestries of poetic dreamscapes. Carving dots and lines with acrylic into the canvas, Berhiss creates mysterious figures and scenery with monochrome bases of red or pink. I visited the Fair thrice in the four days it ran and found myself going back to the booth to see the artist's works every time. Casablanca's L'Atelier 21 had French-Moroccan artist, Chorouk Hrierch's black and white drawings. The drawings are either of places in Hrierch's mind or in real life or a melange of both. The drawings were often unfinished in parts, but the odd absences of lines here and there did not at all confuse. Instead, they added to the allure of the drawings, like a multiple part story where you had finished one installment but denied the satisfaction of knowing what happens next because the next bit is not available.
Arguably though, the troves of international collectors (mostly European) may not have been keen on or bought from these galleries. One of such visitors, a Brit said to me, matter-of-factly over dinner, "Moroccans are not Africans. They are Arab."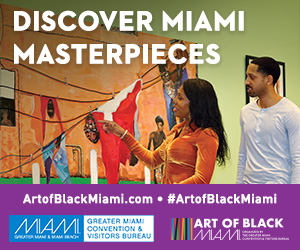 By the founder of the fair, Touria El Glaloui's own admission, a sizeable part of visitors come and go straight to the galleries (non-North African) they already know from 1-54's editions in New York and London. In those cities, over the last five years, 1-54 has steadily built a reputation for being the destination to see and discover the best of contemporary art(ists) out of Africa. But apparently, the presumption is contemporary African art is from sub-Saharan Africa.
"When people think of us as an art fair, they think sub -Saharan African art and are always very surprised to see the North included. Also for North African art, the influences are very different from the rest of the continent, but there really isn't a common thread, that you would use identify the works here as "African"', Glaloui explained over coffee at Mamounia's cafe.
"I don't think it is an African situation. French people will buy French artists first. I think the situation is natural. They (the collectors) have to see them (the Moroccan galleries) again and again. I had a gallery from Morocco tell me about collectors that came last year and didn't buy, but they came this year- and they bought. People would go to galleries they have seen in international art fairs and have a relationship with and buy from them."
Conversely, Moroccan collectors predominantly buy from Moroccan galleries as well. In the first few years when the Fair held in London and New York, El Glaoui told me she even had a difficult time convincing Moroccan galleries to show in a Fair marketed as showcasing "contemporary African art" Moroccan galleries instead identified as Arab and showed with more Middle East / Arabic institutions because of the "Arabic culture and language". But this too is changing with the increasing success and visibility of the Fair in those capitals.
"There are invisible borders that we did not create. Morocco or any other African country did not create them. Those borders need to be brought down." El Glaoui said. "With Pan-African events like ours, and other ones happening in Marrakech, those barriers will fall little by little."
Closing an identity divide is not the only aspiration this Fair has to contend with.
El Glaloi, a Moroccan and Marrakech native, has often said the reason she set up the Fair in Marrakech is to show African artists on their own continent. She is onto something. Increasingly, African artists look to find greater success abroad and are seeking gallery representation and a career there. Of the eighteen galleries that showed in the fair, eleven of them came from Brussels, Berlin, Milan, New York, Paris, Copenhagen and London, all showing African artists. Presumably, they exhibit these artists in their cities and not where these artists are from. The legendary modern artist, Ibrahim El-Salahi for instance last showed in a solo exhibition, in his home country Sudan and to his people in 2010 and before that in 2000. At the fair, he was exhibited by London's Vigo Gallery, showing relatively small pen and ink on paper works. El Salahi was sparing in these drawings etching out intimate moments and events between groups of people. I had never seen his pen drawings before and have been only familiar with his paintings. I felt quite privileged to see the work of a master in his twilight years. I, an African attendee to the fair was in the minority though. Although the work is shown on the continent, the Fair's audience is predominantly white and European, who can likely also make a holiday out of visiting the Fair and Marrakech at large. El Glaoui insists a local collector base is being built and will take time.
Speaking to Pauline Giroux, manager of the Parisien Andre Magnin gallery exhibiting at the Fair, she said, "It is imperative for our artists who are based in Africa to not only be exhibited here but to sell here as well. But to tell you the truth, the collectors here are still European."
The reason for this isn't far fetched though. Most European capitals enjoy a direct flight to Marrakech. I, who flew from Lagos had to fly six hours to Istanbul first, transit to a four-hour plane ride to Casablanca and finally a three-hour car ride to Marrakech.
Yet, Westerners (their media at least) say Marrakech is an odd choice, off the well-traveled path of global centers for contemporary art. However, between 2005 – 2016, there was the Marrakech Biennale, a trilingual festival of the arts incorporating visual art, literature, film. It also invited accomplished artists from all over the world, including African countries to participate. The Biennale did not hold in 2018 due to funding issues. There was also the short-lived Marrakech Art Fair which by its second edition in 2011 had 48 galleries from 11 countries showing. The 1-54 Art Fair has since filled in the gap left by these once great showcases. It is currently a rallying point for artistic exhibitions in Marrakech. Several art institutions across Marrakech plan their schedule around the Fair amplifying Marrakech's status as an artistic destination. There is the recently opened Museum of Contemporary African Art Al Maaden which opened an exhibition, "Material Insanity" showing over 30 artists from across the continent and its diaspora, until September 2019. Also, the Montresso Foundation, displaying a breathtaking collection of Ivorian artists – Gopal Dagnogo, Joachim Silue, Pascal Konan, Armand Boua and Yeanzi – all mentored by Ivoirien professor and curator, Yacouba Konate.
Ultimately, the Fair is spearheading a cultural moment where Morocco as a whole is looking inward and renegotiating its African links. On the business front, King of Morocco, Mohammed VI has been undertaking more trade – in real estate, banking – with the rest of the continent. He also attempted to have Morocco join the Economic Community of West African States, (an economic bloc of West African countries) and has reclaimed its seat in the African Union. As a result businessmen across the continent are buying second homes in Morocco; continental symposiums and conferences are being held there. The King, an avid art enthusiast, has also been buying a lot of contemporary art from African countries. An influential figure, El Glaoui reckons most of the country will follow his lead and start buying art from African countries and in so doing opening up opportunities for learning, appreciating and understanding ties that have been abandoned for a long time. Because what better way to do that than through art?
As if the Fair could possibly run out of symbolism, it has yet another one, albeit entirely accidental. The 1-54 Fair team is entirely run by women, a continuation of a tradition in the world of African art institutions that seem to be steered, made to thrive by women.
"We are very proud of that though it was not on purpose. For the first two years, we had men. The question are they comfortable in a predominantly female team?"