Shop LC is a proud sponsor of The Color of Fashion, a virtual panel organized by HERdacity. This event is aimed at highlighting Black voices as it confronts issues of representation, diversity, and inclusion in the fashion industry.
"According to datawheel.us, in 2017 the student population at the Fashion Institute of Technology for Black or African American was 9.27%, as compared to 44.3% White, 18.8% Hispanic or Latino, and 11.2% Asian," explains Carla Nelson, Creator, President, and CEO of Black Fashion World Foundation, Inc. "This is tragic! Our aim is to eradicate financial barriers that can hinder this demographic of creatives from obtaining the necessary education that is vital to their journey to fulfilling their fashion dreams."
As the Black Lives Matter protests have swept through cities around the world, fashion brands have tried to contribute to the conversation. However, much of the diversity that has been granted has not come from a place of true belief in equality, but as the direct result of public pressure. Many fashion industry social media feeds have returned to normal as if diversity and inclusion were a trend. The Color of Fashion panel will address accountability, long term advancement, long term progress, social change, and what true allyship looks like for the fashion industry.
"Shop LC proudly employs people from around the world, and represents dozens of unique ethnicities in our workforce," says Michelle Long, Director of Communications & CSR, Shop LC. "The privilege for Shop LC to be a Gold Sponsor of this event is a necessary step to help amplify Black voices while we work towards creating an industry that is truly diverse, inclusive, and represents all people in a meaningful way."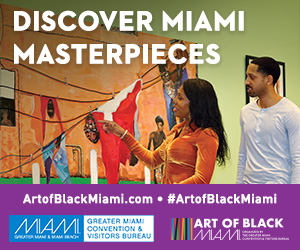 The online panel discussion takes place on Wednesday, August 19th at 5:30 pm (CST) and will feature prominent members of the fashion industry:
Proceeds from this event will benefit the Black Fashion World Scholarship Fund. The BFW Scholarship Fund provides an educational grant to African American's who are limited financially and have displayed a compelling desire to pursue a career in the fashion industry.
For more information, and to register for the event, visit https://www.eventbrite.com/e/the-color-of-fashion-a-virtual-panel-tickets-114939577370.