This week in Black art and culture, Ancestry.com has added the world's most comprehensive digitized collection of Freedmen's Bureau data. Theaster Gates and the Prada Group have teamed up to launch an experimental design lab for aspiring designers of color. Howard University officially has renamed its College of Fine Arts after late actor Chadwick Boseman. And the statue of Robert E. Lee in Richmond, Virginia has been torn down.
Ancestry.com Becomes World's Largest Repository of Freemen's Bureau Data
It now will be easier for descendants of former slaves in the United States to trace their family history. Ancestry.com has received over 3.5 million records from the Freedmen's Bureau and Freedmen's Bank. The collection is now the world's largest digitized and searchable collection of records from the Freedmen's Bureau.
The documents are said to be the earliest records of newly emancipated Black people after their liberation in 1863. Enslaved individuals were not included in the census or government papers prior to the Freedmen's record collection. The Freedmen's Bureau was established by Congress in 1865, toward the end of the American Civil War. Its mission was to help previously enslaved Black people with a variety of activities, including negotiating labor contracts, legalizing weddings and tracking down long-lost relatives. More than 4 million individuals received food, shelter, education and medical care through the Bureau, including impoverished whites and military veterans.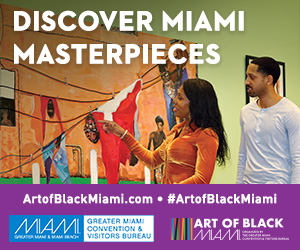 Despite its importance, however, the Freedmen's Bureau is little known. Despite the Freedmen's Bureau's significant achievements, 72 percent of Americans had never heard of it, according to a recent Harris Poll conducted by Ancestry. Now that the Freedmen's Bureau's archives are available online, anyone may form a free account and begin a search by typing in a name, rather than going through the lengthy and often tedious process of looking for documents through microfilm at a National Archives location.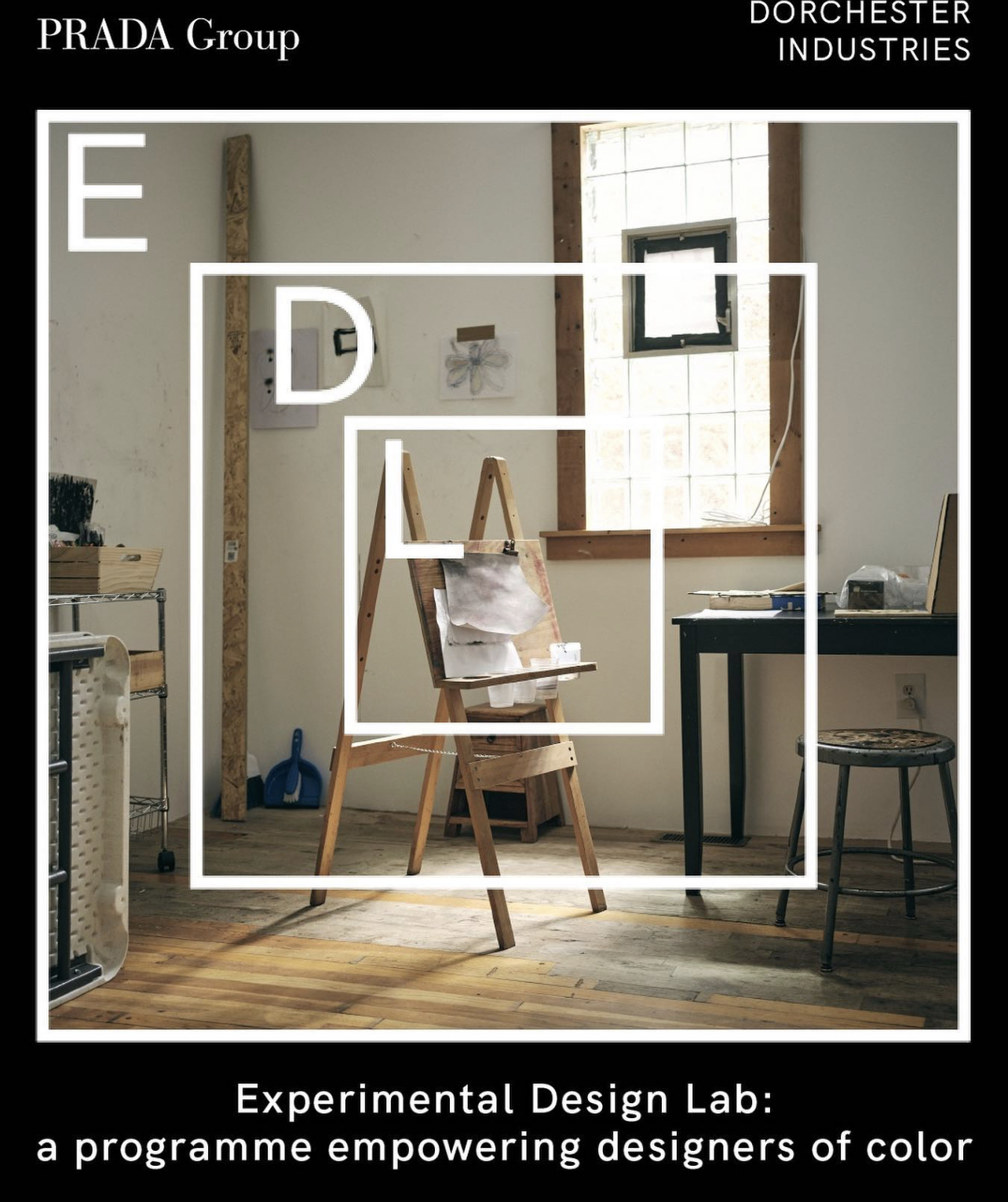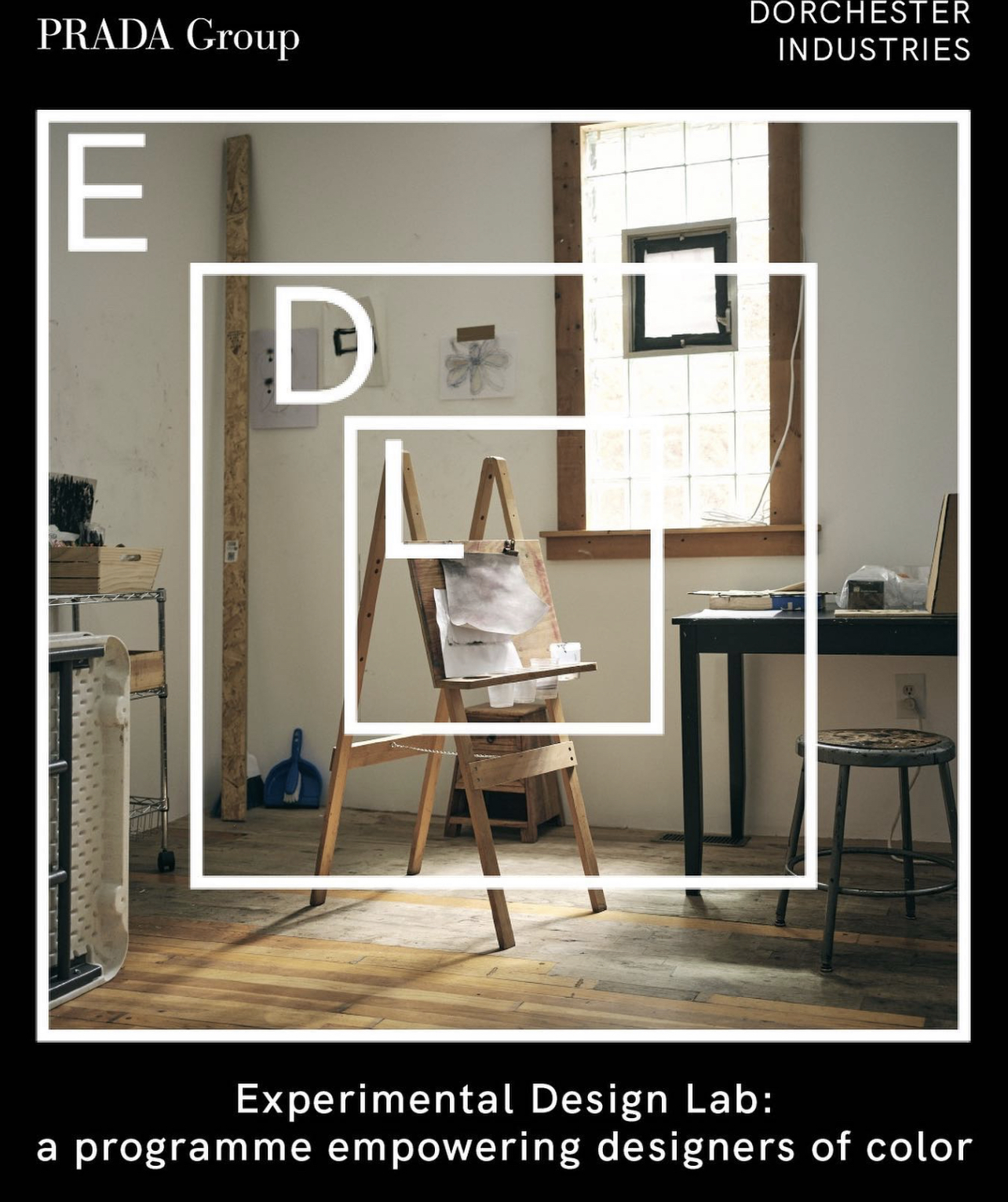 Theaster Gates and Prada Launch Experimental Design Studio for Burgeoning Creatives
Dorchester Industries, Theaster Gates Studio's design and production branch is launching the Dorchester Industries Experimental Design Lab in collaboration with Rebuild Foundation and Prada. The project aims to promote the work of designers in the fields of fashion, furniture, industrial and graphic design and the arts through awards that will provide financial assistance as well as creative opportunities to foster relationships with leading global companies interested in working with diverse talents.
The Experimental Design Lab, which will be based on Chicago's South Side and will have a worldwide reach and relevance, will serve as a venue for future designers to share ideas, get trainingand critical feedback, and gain visibility. Awardees and guests will be able to participate in public programming at RETREAT, Rebuild Foundation's newest activation providing space for artists to collaborate and create—strengthening ties between designers and surrounding communities as part of the organization's mission to empower artists on the South Side. Leaders in their respective industries will nominate each Experimental Design Lab awardee.
The Experimental Design Awards will recognize up-and-coming designers with exceptional creative potential. Through yearly activations and workshops in New York, Chicago and Los Angeles, award recipients will receive financial assistance as well as opportunities to build creative partnerships with top global firms and their networks. Prada will give a stipend to an artist or designer each year to promote their growth and allow them to launch a capsule of their choice into space. The first group of winners, ranging from eight to 15 selected, will be chosen and revealed in October.
Howard University Renames College of Fine Arts to Honor Chadwick Boseman
Howard University's College of Fine Arts has been renamed in honor of late actor Chadwick Boseman, who died last year at the age of 43 after a four-year struggle with colon cancer. The HBCU released a time-lapse video of the new installation atop the school's building, now known as the Chadwick A. Boseman College of Fine Arts on Friday. The statement that accompanied the video paid tribute to the hero and his legacy.
The university's plans to rename its fine arts college after the late actor, who graduated with a degree in directing from the school, were originally reported in May. Following Boseman's death on Aug. 28, students created a change.org petition for a building renaming, which received a great deal of support. Boseman had been set to serve on the College of Fine Arts board and was in the midst of creating a masterclass series for the school's students, according to Howard President Wayne A. I. Frederick. In addition to the renaming, Disney Executive Chairman and Chairman of the Board Bob Iger was said to be planning a fundraising campaign to establish an endowment in Boseman's name at the school, as well as a new facility on campus for the College of Fine Arts and other on-campus institutions.
Statue of Confederate General Robert E. Lee Removed
Virginia demolished a colossal statue of Confederate Gen. Robert E. Lee, one of the country's most visible Confederate monuments, on Wednesday. Following global controversy, a decision by the state Supreme Court this week paved the way for its removal. Other Confederate symbols in Virginia and across the country, including busts of Confederate figures in the Virginia statehouse, were removed last summer by Gov. Ralph Northam, who cited the death of George Floyd, which prompted a national reckoning with police brutality and racism.
His intentions, however, were delayed by litigation until the Virginia Supreme Court cleared the way last week, saying that in a democracy, "values change and public policy changes too." To strap the monument to a crane, the state sent in a demolition crew guarded by authorities. To keep people away, state, capital and local police officers used heavy machinery and crowd-control barriers to restrict roadways for blocks around the state-owned traffic circle in Richmond. The state's request to restrict drone flights during the event, which was broadcast live on the governor's Facebook and Twitter accounts, was approved by the Federal Aviation Administration. The monument was broken into at least two parts so that it could be transported to an unidentified state-owned location until a final decision was reached.
The Wire Actor Michael K. Williams Dies at 54
Michael K. Williams, an actor, died at the age of 54. He was discovered inside his house on Monday at 2:00 p.m., according to the New York Police Department. Williams portrayed Leonard in the Sundance TV crime series Hap and Leonard, and played Omar Little in The Wire, Chalky White in Boardwalk Empire, Bobby McCray in When They See Us, and Montrose Freeman in Lovecraft Country.
In addition, he appeared in critically praised films such as Inherent Vice, 12 Years a Slave, Gone Baby Gone and The Road.With his performance as Omar Little in The Wire, he became an almost legendary character for many, followed by a turn as a gangster in HBO's Prohibition-era mafia thriller, Boardwalk Empire, and most recently, an Emmy nomination for another HBO series, Lovecraft Country. Williams was supposed to co-star in Sony's George Foreman biography, which would be directed by George Tillman Jr.
Williams was born in Brooklyn to a Bahamas-born mother and a South Carolina-born father. On his 25th birthday, Williams was knifed while attempting to intervene in a brawl outside a pub, leaving him with the huge scar across his face that had become his trademark draw. Before studying acting at the National Black Theatre in New York City, he excelled at street dancing and danced on tours with George Michael and Madonna.
He made his movie debut in Bullet (1996), starring Mickey Rourke and Tupac Shakur, after being pushed to pursue a career in show business by the rapper himself. In addition to acting, Williams had dabbled in factual storytelling, presenting and executive producing a Viceland docuseries titled Black Market with Michael K. Williams in 2016. Prior to his death, most of Season 2 of the program had been finished.
Compiled by: Sumaiyah E. Wade