Feeling overwhelmed by the unceasing media streams about the COVID-19 pandemic? Need some inspiration? You're not alone. You have probably watched every programme there is on Netflix and you might have even bought some fun quarantine outfits to help to keep you entertained. Now, the boredom is kicking in. Well, we are here to help. Breathe deep, wash your hands and dig into our list of must-read books during while you're at home.

Four Generations: The Joyner /Giuffrida Collection of Abstract Art
If you missed the traveling exhibition that covered four generations of Black abstract artists, culled from the private collection of Pamela Joyner, this book gives a great overview. Featured artists include: Firelei Báez, Romare Bearden, Kevin Beasley, Zander Blom, Mark Bradford, Leonardo Drew, Sam Gilliam, David Hammons, Isaac Julien, Jacob Lawrence, Norman Lewis, Glenn Ligon, Julie Mehretu, Oscar Murillo, Christina Quarles, Robin Rhode, Lorna Simpson, Shinique Smith, Alma Thomas, Kara Walker, Jack Whitten, Lynette Yiadom-Boakye and many others.

Young, Gifted and Black: A New Generation of Artists
A great work that surveys a new generation of African American artists. Edited with essays by Antwaun Sargent. Artists include: Tunji Adeniyi-Jones, Sadie Barnette, Kevin Beasley, Mark Bradford, Jordan Casteel, Jonathan Lyndon Chase, Bethany Collins, Noah Davis, LaToya Ruby Frazier, Cy Gavin, Allison Janae Hamilton, David Hammons, Tomashi Jackson, Samuel Levi Jones, Deana Lawson, Glenn Ligon, Eric N. Mack, Kerry James Marshall, Julie Mehretu, Arcmanoro Niles, Jennifer Packer, Adam Pendleton, Pope.L, Christina Quarles, Jacolby Satterwhite, Paul Mpagi Sepuya, Sable Elyse Smith, Henry Taylor, Chanel Thomas, Mickalene Thomas, D'Angelo Lovell Williams, Lynette Yiadom-Boakye, Brenna Youngblood, and more.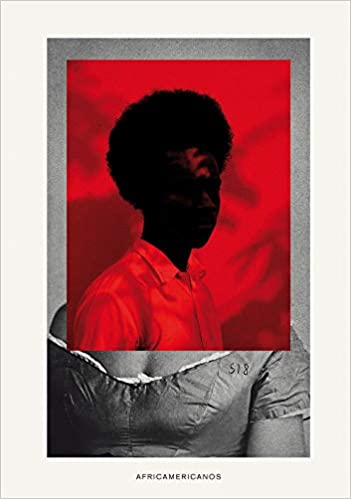 A survey of work by 34 contemporary photographers who explore the African diaspora in Latin America and Afro-Latino identity. Photographers include: Luján Agustí, Claudia Gordillo y Maria José Alvarez, Liliana Angulo, Hugo Arellanes, Josúe Azor, Christian Belpaire, Maureen Bisilliat, Nicola lo Calzo, Koral Carballo, Pablo Chaco, Angélica Dass, Jonathas de Andrade, Manuel González de la Parra, Jose de Medeiros, Luisa Dorr, Sandra Elet, Nelson Garrido, Maya Goded, Nicolas Janowski, Yael Martínez, Yomer Montejo, Cristina de Middel y Bruno Morais, Carolina Navas, Eustáquio Neves, Jorge Panchoaga, Rosana Paulino, Mara Sánchez Rener, Marton Robinson, Isadora Romero, Lorry Salcedo, Leslie Searles and Karina Skvirsky.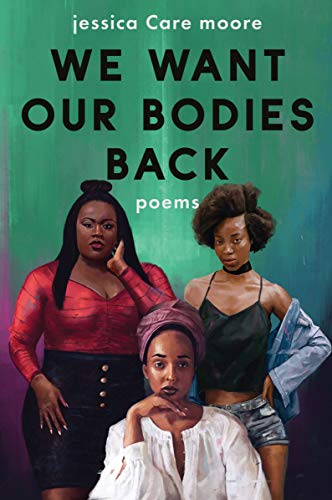 The latest book of affirming and empowering poems by Jessica Care Moore, a veteran publisher, activist and performer who offers some reflective prose about the state of our world and the power of the people. Moore argues that Black women spend their lives building a physical and emotional shelter to protect themselves against various violations. This work takes a defiant stance against the normalization of violence against Black women.   
How We Show Up: Reclaiming Family, Friendship and Community
This inspiring nonfiction work by Ted Talk alumnus Mia Birdsong offers a call to action and an essential guide to cultivate new strategies to organize Black communities. With the 2020 election around the corner, now is the perfect time to figure out how to build solidarity in your community not only to vote, but to continue to rally around important and timely issues. 
Dream duo actress and writer Lupita Nyong'o and Academy Award-winning illustrator Vashti Harrison team up to create a moving children's book. Recipient of a Coretta Scott King Illustrator Honor Award and an NAACP Image Award for Outstanding Children's Literary Work, Sulwe tells the moving story of a young girl who learns to love the color of her dark skin. 
Dispatches from the Vanguard: The Global International African Arts Movement Versus Donald J. Trump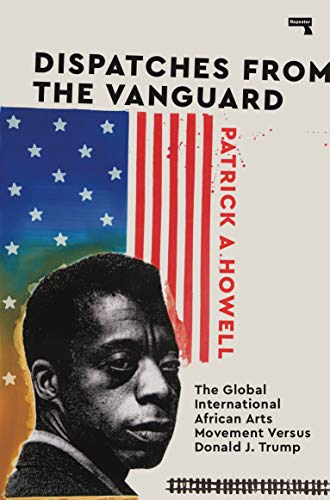 The title says it all. Patrick A. Howell's latest work of nonfiction channels the fierce writings of African scholars, poets, artists, activists and social entrepreneurs who each have uncompromising critiques about the current reign of President Agent Orange. Contributors include Ishmael Reed, Tyehimba Jess, Rich Fresh, Nikki Giovanni, Nnedi Okorafor, Chester Higgins, Tori Reid and Jaki Shelton Green.

Gordon Parks: The Atmosphere of Crime, 1957
A compelling book that looks at the seminal years in Gordon Parks career as a staff photographer with Life magazine. In 1957, Parks was commissioned to illustrate a recurring series of articles about crime in the United States. The assignment took him and his camera to New York, Chicago, San Francisco and Los Angeles. Gordon Parks: The Atmosphere of Crime chronicles that journey and stands as a lasting critique against the pervasive stereotyping of criminality across mainstream media.

IncarNations: African Art as Philosophy
This is the first print publication by Souleymane Diagne that showcases the historical and contemporary African artworks from the collection of Congolese art collector Sindika Dokolo. The collection includes traditional and emerging artworks from Africa and its diasporas.

It's Not All Downhill from Here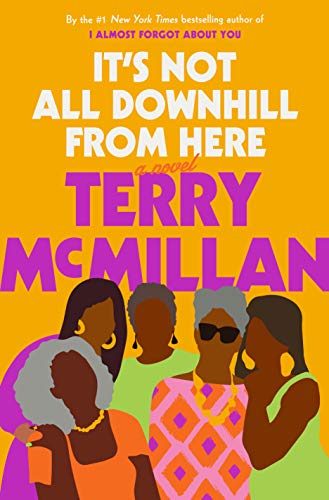 Our girl, Terry McMillian, the #1 New York Times bestselling author of How Stella Got Her Groove Back and Waiting to Exhale is back with a new work of fiction.  After a sudden change of plans, a remarkable woman and her loyal group of friends try to figure out what she's going to do with the rest of her life. This work has all the Black girl magic that we love, bad and boogie sistahs, ride-or-die friendships, and just enough humor to distract us all from these crazy times.