Above: Alexandria King as Antigone. Photo by Sean McCoy.
The Classical Theatre of Harlem (Ty Jones, Producing Artistic Director) presents "Antigone," inspired by Paul Roche's adaptation from the classic Greek tragedy by Sophocles. Back for its sixth season of free theater performances and affectionately known as the Uptown Shakespeare in the Park, the Classical Theatre of Harlem (CTH) is thrilled to return to Marcus Garvey Park this summer, presenting a work that showcases the strength and voices of audacious women responding to rigid societal inequities.
CTH's offering of ANTIGONE is inspired by the Paul Roche adaptation which accomplishes a fidelity to the original while giving CTH the flexibility to showcase ancient ideas that have taken center stage in the current climate: order, law, justice and marginalized voices confronting power and patriarchy.
Set in the city of Thebes in a dystopian future, the struggle for power, glory and the claim to the city shatters the bonds of brotherhood, leaving two men lifeless. The new king proclaims one brother a hero and the other a usurper, leaving his limp body lying in the street as an example to those who dare act against the state. The citizens of the city avert their eyes due to fear, turning instead to their new leader who vows to restore order to the war-torn city. But when the sister of the slain young brothers protests the edict, she breaks faith with everything she has ever known in order to set things right at any cost.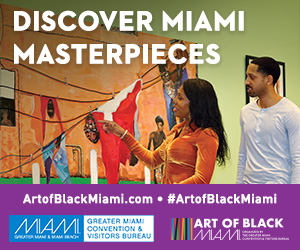 "Antigone" captures the resoluteness of a woman who refuses to back down, despite what is at stake in a patriarchal society. CTH's fast-moving and provocative drama featuring the company's signature uptown style, passionately speaks to the fraught historical moment we find ourselves in today.
Calling on the cultural landscape of African-American traditions, while adhering to the Greek tragic form; this fresh reimagining of the classic story will captivate, stun and inspire audiences from all backgrounds.
The company of "Antigone" includes: Obie Award winner Ty Jones (as Creon; POWER, Julius Caesar), Alexandria King (as Antigone), Kahlil X. Daniel (as Teiresias), Avon Haughton (as Haemon), Ava McCoy (as Ismene), and Adaku Okpi (as Eurydice). The ensemble features dancers from Elisa Monte Dance.
"Our Antigone is inspired by a counter-culture movement known as Afropunk, which will be juxtaposed with the themes of tradition and order. The current political climate is ripe for this story. Women across the world are finding their voices and confronting powerful men, institutions and organizations. This timely ancient text is still clearly relevant today," said Carl Cofield, Director of "Antigone."
"Though we call our summer season 'Uptown' Shakespeare in the Park,' we took a detour this summer to present 'Antigone' for one simple reason – greek plays are unafraid to question everything we value – including life. 'Antigone' is a story where the people, who assert they are right, clash with a system, whose leaders have the same assertion.  After 2500 years, 'Antigone' still asks of us – are we all players on an odyssey to find our shared humanity or are we in a perpetual state of ideological warfare that will always end in inhumane violence?" – Ty Jones, Producing Artistic Director of The Classical Theatre of Harlem.
CREDITS
Inspired by Paul Roche's Adaptation of "Antigone" by Sophocles
Director: Carl Cofield
Choreographer: Tiffany Rea-Fisher
Costume Designer: Lex Liang
Lighting Designer: Alan C. Edwards
Scenic Designer: Christopher & Justin Swader
Sound Designer: Curtis Craig
Production Stage Manager: Megan Sprowls
Projections Designer: Katherine Freer
Props: Samantha Shoffner
TICKETING INFORMATION
The Classical Theatre of Harlem's production of Antigone will be showing at:
The Richard Rodgers Amphitheater at Marcus Garvey Park
18 Mt Morris Park W, New York, NY 10027
Enter the park at 124th Street & Fifth Avenue, and walk south to the venue.
Tickets: FREE to general public, no reservations required.
PERFORMANCE SCHEDULE
The Classical Theatre of Harlem's Uptown Shakespeare in the Park production of "Antigone" runs July 5-29, 2018. Tuesday – Sunday at 8:30pm
Previews:  July 5-7, 2018
Opening Night:  July 8, 2018
Closing Night: July 29, 2018
*Note: In event of inclement weather, notice of show cancellations will be made via The Classical Theatre of Harlem's website and social media pages, please refer to below for web addresses.