Live From Lincoln Center today announced a new series that will present four leading voices of musical theater: Stephanie J. Block, Sutton Foster, Leslie Odom Jr., and Andrew Rannells. Blending the intimacy of a cabaret with Broadway's razzle dazzle, each episode will feature one of these performers illuminating their musical journey to stardom, revisiting favorite songs, and offering glimpses of future projects. The performances, which will include appearances from additional guest stars, will be filmed in front of audiences at The Appel Room at Jazz at Lincoln Center in December 2017, and air on PBS nationwide in 2018.
"It's thrilling to collaborate with PBS on showcasing four of the most exciting stars currently working on Broadway, and members of the Live From Lincoln Center family, through this project," said Andrew C. Wilk, executive producer of Live From Lincoln Center. "I know how extraordinary Stephanie, Sutton, Leslie, and Andrew are as performers and people, and we are looking forward to shining the spotlight on both of these aspects and the magic of their performances up-close through this series."
Andrew Rannells (Girls, Tony nomination for The Book of Mormon) and Stephanie J. Block (Wicked, Tony nomination for The Mystery of Edwin Drood) both starred in this fall's upcoming broadcast of Falsettos, earning Tony Award nominations for their performances. Sutton Foster (Tony Award-winner for Anything Goes and Thoroughly Modern Millie) was a featured performer in Live From Lincoln Center's "SINATRA: Voice for a Century," which aired on PBS in December 2015. Leslie Odom Jr. won a Tony Award for his portrayal of Aaron Burr in Hamilton.
In addition, Lincoln Center's broadcasts this fall include: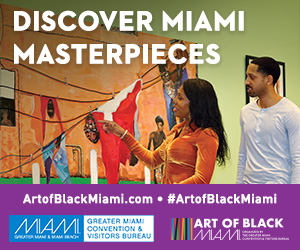 Lincoln Center at the Movies presents Ballet Hispánico
Friday, September 15, 2017 (*check local listings)
Widely considered the premier Latino dance company in the United States, Ballet Hispánico presents two of its iconic works. The first, CARMEN.maquia, is a modern take on Bizet's passionate opera. Its physically charged and sensual choreography by Spaniard Gustavo Ramírez Sansano fuses contemporary dance with nods to traditional Latino genres. Club Havana, a virtuosic reimagining of a sizzling nightclub by Cuban-born choreographer Pedro Ruiz, follows. Led by CEO and artistic director Eduardo Vilaro, Ballet Hispánico was founded in 1970 in New York City and has since performed for more than three million people on three continents. This program was originally filmed as part of the Lincoln Center at the Movies: Great American Dance series.
Falsettos
October 2017 (date to be announced) (*check local listings)
Nominated for five 2017 Tony Awards, including Best Revival of a Musical, Falsettos is a hilarious and poignant look at middle-class family dynamics revolving around the life of a gay man, his wife, his lover, his soon-to-be-bar-mitzvahed son, their psychiatrist, and the lesbians next door. With its razor-sharp portrait of a "modern family" in the making, this timely musical manages to remain buoyant and satirically perceptive even as it moves towards its heartbreaking conclusion. Lincoln Center Theater's production stars Christian Borle, Stephanie J. Block, Andrew Rannells, and Brandon Uranowitz, all of whom received Tony nominations for their respective performances.
New York Philharmonic New Year's Eve
Sunday, December 31, 2017 (*check local listings)
Live From Lincoln Center continues an annual tradition on PBS by ringing in 2018 with a special New York Philharmonic New Year's Eve concert. This festive event is part of a year-long, worldwide celebration of the centenary of Leonard Bernstein's birth. The beloved conductor, composer, author, and leading cultural figure enjoyed a four-decade relationship with the Philharmonic and was its music director from 1958 to 1969. This program will showcase members of the New York Philharmonic in a selection of Bernstein's best-loved works for the Broadway stage, along with appearances from special guests.
LIVE FROM LINCOLN CENTER
Live From Lincoln Center is a cornerstone of performing arts broadcasting, presenting the world's greatest artists and performances in music, dance, and theater from Lincoln Center's renowned stages. Now in its 43rd season on PBS, the pioneering series—produced by Lincoln Center—has been seen by hundreds of millions of viewers since its debut and celebrated by 17 Emmy Awards and other honors for its broadcasting excellence. Additional Live From Lincoln Center content is accessible online at PBS.org.