What is it about Rhythm and Blues that makes me feel some kind of way?
Drawing on its rich patchwork of historical genres evolving into popular music, the best comes from relaying to the audience some fabric of emotional truth – a heartbreak, a regret, a longing, a sadness. When an artist can deliver this guileless message, the audience feels connected to the story within the song. More importantly, it creates a memory that can live for a lifetime.
Only the truly exceptional can build such a body of work where that one memory comes an album's worth and then another album, and another until it can span 20 years and beyond.
Michael. Prince. Luther. Lionel. Babyface. D'Angelo. They are standard and now I can add another name to that list – Maxwell.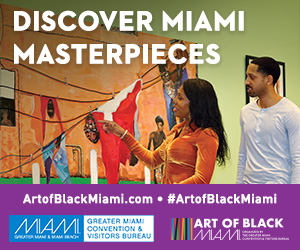 Seven years ago, Maxwell had begun a musical trilogy beginning with BLACKsummers'night, reintroducing himself to the listening world of music with breakout hits like "Pretty Wings," "Bad Habits" and "Fistful of Tears." He tapped into an emotional void of lost love, temptation, and reconciliation that listeners embraced with awe and love. However, after brief tour, he went off the grid somehow, exiling himself without an explanation.
millennial fans like myself knew where to find him, at least online – through social media. There we got snapshots of distant locations and cryptic pieces of poetry that may or may not be part of the next album.
And so we waited and hoped that this gifted crooner hadn't lost his muse.
Then last year, our prodigal son returns, dropping the ethereal "Lake By the Ocean" with promises of more music to come.
And he kept his promise. Today his second album of the trilogy, blackSUMMERS'snight flooded the music streaming platforms and I couldn't be more relieved.
Maxwell continues his narrative of self-realization, remorse, appreciation, and love with the 12 track album, embracing his fragility while lifting up his beloved. One of my favorite songs on the album is "Lost" because he channels the soulful Otis Redding of "Try A Little Tenderness" and James Brown of "Please, Please" with the powerful ballad of regret, realizing that his love has moved on without him.
From his stellar performance at this year's BET Awards to this album, Maxwell has secured his R&B legacy that uplifts the downtrodden and lovelorn, giving hope that love is out there for everyone.