It's not enough to say that Sun Ra was ahead of his time; it feels like we still haven't caught up to him yet. The enigmatic jazz musician, composer, and bandleader cut quite the cosmic figure through the 20th century with his esoteric and bewitching compositions, intergalactic outfits, and metaphysical explorations that he sought to make less arcane and more relevant to the lives of his listeners.
In the 24 years since his passing, his work has been dutifully carried into the 21st century by the Sun Ra Arkestra, which is composed of former band members and new acolytes alike. Since 1995, it has been captained by saxophonist Marshall Allen, now 93 years old, who played alongside Sun Ra since the early 1950s. The band makes a rare appearance in Miami this Saturday, bringing Ra's fabled Songbook of Saturn to the North Beach Bandshell for the 20th annual Afro Roots World Music Festival. Allen shared a few words about the band, Sun Ra, and Afrofuturism while touring Europe and getting ready for the Miami show.
How did you meet Sun Ra, and how would you describe his impact on your life?
When I got out of the Army, I came to Chicago. One day, I was buying some records from Joe Segal, and he told me about Sun Ra, where he was rehearsing, and that I should go and see if they needed an alto saxophone player. I went that night to his rehearsal, and I was hooked immediately. The first day he talked all day about the Bible, outer space, and other spiritual things. In fact, he talked so long that the next day that I missed going to work and never even touched my horn. It was a profound lesson that I will never forget.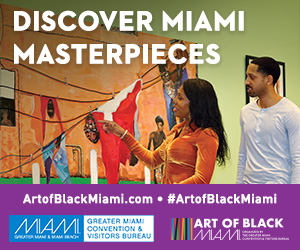 What was he like when not on stage?
He was always the same on or off stage: always writing music, studying spiritual things and still thinking about how to improve his musicians.
What inspires you as an individual musician?
I get inspiration from the sounds of the day and the vibrations of the town we are playing in. Nature inspires me.
How has the Arkestra evolved since Sun Ra's passing? How do you stay in tune with the original intent of the Arkestra?
This is not a ghost band. We play Sun Ra's music and compositions I have written myself. We continue to bring Sun Ra's message for a better world to audiences in the music we play. Sun Ra wrote thousands of tunes, and we will be getting to some of them. He always said, "years from now, they will just be getting to my kindergarten stuff." When the newer musicians come into the band, I teach them how to phrase the songs, since I was right there with him. And we still follow his principles of outer space and the future of music.
Afrofuturism is experiencing a resurgence in popular culture, and the movie Black Panther has just become the most significant superhero movie of all time. Given his interest in space and the future, how do you think Sun Ra might respond to this time?
In Chicago in the 50s, he was telling folks that they were going to put a man on the moon soon. People thought he was crazy! He was exploring Afrofuturism long before that word even existed. He was always going to the movies and checking out comic books like DC's Prince Ra-Man. Sun Ra would have loved this movie. He was always telling Black folks they should look to the future. He grew up in Birmingham during the worst times.
Sun Ra Arkestra performs at the North Beach Bandshell on Saturday, April 7th at 7 pm as the headliners of the 20th Annual Afro Roots World Music Festival, with supporting act Morikeba Kouyate. Tickets cost $25 and are available at afrorootsfest.com