On the heels of a triumphant year in which Haiti's Artists Institute welcomed leading international musical talent to record in their state-of-the-art recording studio and co-produced the international hit song Wherever I Go with Haitian born DJ Michael Brun, the French Institute Alliance Française (FIAF) is thrilled to again join Artists Institute and Artists for Peace and Justice in presenting this year's edition of Haïti Optimiste, a celebration of creativity and culture through music, dance, and film on Wednesday, June 1 in FIAF's Florence Gould Hall. Proceeds from the annual benefit support the Institute's year-round local educational and job creation programming in Haiti.
This year's event will be co-hosted by Grammy Award-winning musician Maxwell, who is of Haitian descent and a staunch supporter of the Institute, along with the Institute's founder and award-winning filmmaker David Belle. Audiences will be taken on an intoxicating multi-genre and multi-generational performance tour of Haitian culture. Through the short film Dans la cour de Vivianne Gauthier, the life and home of 99-year-old dancer and choreographer from Port au Prince are intimately discovered. In a musical performance by Paul Beaubrun, descendent of the legendary Grammy-nominated vodou rock band Boukman Eksperyans, his latest collaboration with Jackson Browne will be played for the first time live. Beaubrun is Haiti's most promising new international musical talent, with a recent chart-topping solo album and appearances with Arcade Fire, Sheryl Crow, and Lauryn Hill. Riva Précil and Bohio Music will perform a fusion of two Creole African roots jazz ballads, and the multi-generational Haitian roots band Lakou Mizik will bring audiences to their feet with three songs off their just-released album Wa Di Yo (You tell them). The official sponsor of the event is Efroymson Family Fund, who sponsored Haïti Optimiste in 2015 as well.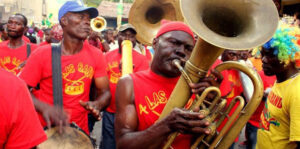 Institute Founder David Belle says, "Despite Haiti's immense and ongoing challenges we, as artists, always find hope and joy through creativity and celebration of culture. Haïti Optimiste is our annual gathering to experience and share what makes the nation so culturally rich and unique, while raising vital support for the ongoing vibrant programming of our Artists Institute."
FIAF President Marie-Monique Steckel says, ""FIAF is delighted to support the Artists Institute. We believe that investing in creative expression is essential to empowering a new generation of artists and storytellers as well as stimulating Haiti's vibrant and evolving cultural scene and supporting the local economy."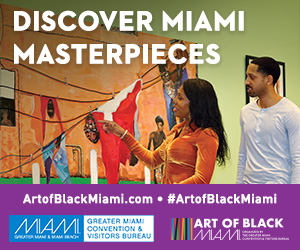 Following the performance, the celebration will continue in FIAF's Tinker Auditorium where notable Haitian chef Nadege Fleurimond, author of the cookbook Haiti Uncovered: A Regional Adventure into the Art of Haitian Cuisine, will treat guests to tasty Haitian delicacies and cocktails.
Artists Institute News
Earlier this year at Artists Institute, Jackson Browne curated the first ever Song Summit of Jacmel, which brought together an incredibly talented group of songwriting musicians to work together and create an EP of original music at the recording studio of Audio Institute. Jonathan Russell, Paul Beaubrun, Jonathan Wilson, and Raúl Rodriguez were participants, and Jackson's vision for the summit was brought to life in a beautifully creative and collaborative week full of laughs, family-style dinners, and lyrical inspiration. These original songs will be released as an EP later in 2016. Audio Institute also welcomed Grammy-nominated musician Kenna, who joined Mark Foster of Foster the People and Nora Kirkpatrick of Edward Sharpe and the Magnetic Zeros to record an acoustic version of Sleep When We Die, the first ever music video shot around the world.
Ciné Institute also celebrated many achievements this year. Current students and graduates had their films screened in multiple international film festivals, including the Montreal International Black Film Festival, Festival International du Cinéma Francophone en Acadie, and the Ischia Film Festival. Graduates and students have also received significant grants for their film projects, have been accepted into many reputable international internship programs, and many have gone on to found their own production companies in Haiti.
Through Ciné Services, Ciné Institute's graduate services division, a large variety of projects were produced, including the My Hero national campaign videos for UNICEF. Ciné Services provides dozens of direct jobs for the Institute's graduates, giving them the opportunity to work with and learn from international and local filmmakers and clients. Get tickets here.