It could be incredibly easy or incredibly difficult to write a children's alphabet book. Where most simply put letters the in the right order and tell preschoolers that "A" is for "apple" and so on, Elissa Blount-Moorhead put herself the task of being creative and even entertaining parents. The result is P is for Pussy, a book of double entendre that is clever and surprising, and sometimes rather funny.
The eponymous pussy is depicted by an amorous little kitten whose bedroom eyes beckon as she nuzzles up against a letter "P". With the letter "L" comes a giraffe who in any other kids' book would sport a tall, straight neck. Instead, its neck bends lazily, and its head hangs closer to the ground than the treetops. But "L" isn't for "lazy"; it's for "limp". Throughout the book, male anatomy (erect or otherwise) and female get more references, highlighting the fact that other books in this genre usually avoid any mention of the body.
That said, the cheeky references aren't all sexual or bodily. Some are cultural. Some are drug-related. For the letter "G", for instance, picture a smiling, glassy-eyed young man lying in the grass in the throws of — you guessed it — ecstasy. The book will likely appeal to parents who came of age in the 1980s and 1990s. People older, or slightly younger than that will get the jokes, but slang is ever-evolving, and the heyday for many of the terms seems to have been squarely within that generation (which happens to be my own).
Even clever words lose their luster with the umpteenth reading inevitable with kids' books, so, thankfully, the water-color images by illustrator Meltem Sahin are engaging. Like the words, they contain multiple layers and unexpected elements. People in her world can have more than two eyes, and be seen from more than one perspective at a time. Something light and whimsical about the style works well for a children's book, but many images could also make prints that adults could appreciate on their own.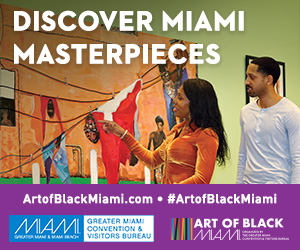 I did the first read of P is for Pussy with a mom friend. We both have toddlers and several A-B-C books. Mostly we shared smiles and smirks while we read, laughing out loud a couple of times. The book's staying power is in the ideas it introduces, such as emotions and even spatial relationships. I can also imagine pulling it off the shelf again years from now when it's time to talk about sexuality and its complexities. I wouldn't use it for the drug talk, though: all of those people look like they're having a good time. Jennifer Oladipo is a writer in Greenville South Carolina. Her journalism and creative work appears in national and regional magazines, newspapers, and anthologies.