This essay was written by Tananarive Due , an American Book Award-winning author, screenwriter and filmmaker. She is the former Chair in the Humanities at Spelman College. She lives and works in Southern California.
I was raised by two civil rights activists – attorney John Due and the late Patricia Stephens Due—so stories of Martin Luther King, Jr. were common in my house. My mother first met Dr. King at a CORE (Congress of Racial Equality) workshop in Miami in 1959. My aunt, Priscilla Stephens Kruize, who attended with her, is an activist. Our godparents were activists, black and white.
Even without an official holiday, my sisters and I got to skip school every January 15 for annual birthday celebrations that brought neighbors, activists and politicians to our home to reflect on Dr. King and the legacy of The Movement. We held hands, listened to Dr. King's speeches, and sang "We Shall Overcome." As an adult, I co-authored a civil rights memoir with my mother, Freedom in the Family: a Mother-Daughter Memoir of the Fight for Civil Rights.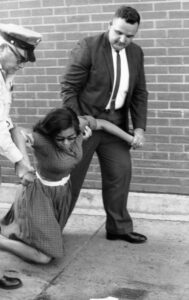 The author's Mother Patricia Stephens Arrest 1963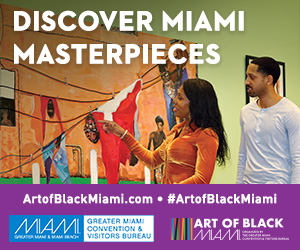 My parents always stressed two things about the Movement:
The Movement was not about a single man, but about the faceless marchers and activists who were willing to put their lives, safety and futures at risk.
King was only a single human being. Often, he was afraid for his life.
The most vivid family anecdote, to me, was how my mother's German shepherd, Scout, lunged at Dr. King at a press conference in St. Augustine in 1964 and filled his face with fear. (I can relate. My earliest memory is that same dog glaring at me, and I am still afraid of dogs.)
Which brings me to Ava DuVernay's masterful film Selma, starring talented powerhouse David Oyelowo as Dr. King. This film, shot in only 32 days, took fifty years to bring to the big screen—and DuVernay's masterwork is worthy of the wait. Although my parents did not go to Selma, this stirring film captures the civil rights movement – and the Martin Luther King, Jr. – from my parents' stories. It is the truest civil rights depiction I have seen on film.
Its timing is also remarkable, released in the midst of a growing #BlackLivesMatter national social movement underway to complete the civil rights work depicted in the film. And it offers its own potential history: Ava DuVernay, already nominated for a Golden Globe, could become the first black woman nominated for, or to win, an Oscar as Best Director.
Continue reading at Tananarive Due Writes