Sustain our Africa is a collaborative communications platform that addresses the pivotal role that Africa will play in global sustainability. It serves to catalyze change by cultivating awareness, showcasing inspirational stories and hosting practical tools to build an abundant, resilient Africa that can deliver Enough. For All. Forever.
In a world first for the continent, 50 influential thought leaders from across the globe are gathering in Cape Town for the inaugural Sustain our Africa Summit, Expo and Festival in October this year to tackle, debate and find answers to the biggest question of all: Can Africa deliver enough for all, forever?
The communications platform provided by the locally-owned Sustain our Africa will unify powerful voices by a shared vision to affect positive environmental, social and financial change in Africa. This annual event ultimately aims to make sustainable development a reality throughout Africa's 54 countries and will be hosted at the V&A Waterfront from 22nd to 28th October 2012.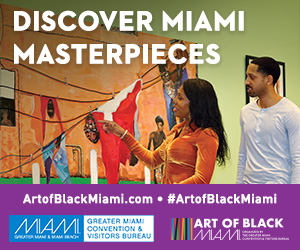 This week-long summit is a platform for lively debate and problem solving with highly specialised professionals from all fields of the sustainability landscape from around the world. The dialogue will be led by Change Agents who have the expertise to guide us towards a sustainable future.
Other elements include the SoA Expo at which exhibitors can showcase related initiatives, the SoA Festival for Change that increases awareness and accessibility through the mediums of art, performance, music, fashion, film, design and food, the SoA Change Agent Awards designed to shine the spotlight on brave leadership and noteworthy innovation, and the Change Agent magazine. Using the V&A Waterfront as its base and spilling over into the city, the Festival aims to make sustainability accessible to all.
Mission: The CHANGE MANIFESTO
For the first time in the history of mankind we have one common cause to fight for.
One cause that we all can believe in.
One cause that will change us all.
This cause supersedes race, colour, status, creed, religion, nation, political belief or ego.
The cause is a fight for our collective survival on the only planet we can call home.
The Change Manifesto stands for:
Working together in a manner of true collaboration and transparency.
Sharing and using the skills of our collaboration to effect real change.
Sharing our findings and solutions for change as far and as wide as possible.
Our collective goal is to change our world so that it can deliver Enough. For All. Forever.
Call for Submissions:
Create a short film using the following guidelines:
• As your brief, The Change Manifesto.
• Genre of your choice ie. Shorts, Animation, Documentary, Experimental
• The film must be conceived and produced within Africa. Provide necessary translations for those non-english.
• Provide a short synopsis with your submission.
• Maximum duration is 10 minutes.
• Online link for quick viewing purpose.
• Format delivery guideline. Please see specifics in the Submission Entry Form on request via email:
(1) Quicktime Master File
Same as source edit (DV-PAL, HDV, HD – incl. Pro Res)
(2) MPEG-2 Files
High quality (above 5mbs bit rate) files with separate audio file (PCM stereo audio preferred)
Either 16:9 or 4:3 aspect
No entry fee.
CLOSING DATE for submissions is 28 SEPTEMBER 2012.
Postal Address: P.O. Box 16067, Vlaeberg 8018
Hand Deliver: SoA Office, 89A Bree St, Cape Town
A selection of the 10 best films will be screened at the festival, launching Monday 22 October 2012. A Winner and 2 runners up will be announced at the Awards Ceremony Wednesday 24 October 2012. All entries will be posted on the SoA youtube page.
Panel of Judges and prizes to be announced shortly.
For more info contact:
Lynette Ou Tim lynette@tetrisevents.co.za
For more info on SoA, contact:
Brendon Bell-Roberts brendon@sustainourafrica.org
Website: www.sustainourafrica.org
Facebook: www.facebook.com/sustainourafrica
Twitter: www.twitter.com/SOAafrica
SHORTCUT on facebook: www.facebook.com/pages/Shortcut/212274446123?ref=ts