Above: Left, Morayo Akandé as Rebecca Atkinson and Moyo Akandé as Emma Atkinson. Photo by Jonathan Birch.
When we think of slavery and the Atlantic Slave trade, we picture the Americas and the Caribbean. However, the slave trade was alive and well in Europe, including Scotland. Many of the major cities in the United Kingdom we built from the profits of sugar and tobacco.Wealthy plantation owners often brought slaves with them as they traveled to their estates in Scotland. Though Africans were often considered property, they [African slaves] escaped and fought for their freedom when they could. The film 1745   is the tale of two sisters that fought for freedom. The film, written by Scot-Nigerian actress and screenwriter Morayo Akandé was inspired by newspaper advertisements of men looking for runaway slaves and the case of Joseph Knight, who won his fight for freedom in Scot courts after being transported as a slave from Africa to Jamaica and later to Scotland with his master. This short film has created quite a buzz that generated a nod from the British Film Institute  (BFI) as a selection for the festival's 61st annual gathering. I spoke to Ms. Akandé and her sister, Moyo Akandé, who both star in the film as Emma and Rebecca Atkins respectively.
Melissa Hunter Davis: 1745 premiered recently, right?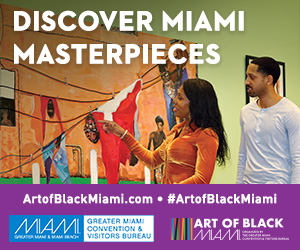 Moyo Akandé: Yes, the film premiered at the Edinburgh International Film Festival, and it was received well, it was positive feedback, overall great. Throughout the festival, strangers would just approach us and say, "We watched your film, we think it's the best short film we've seen here in a while that's come out of Scotland." Just the subject we seemed to deal with was intriguing to a lot of people.
Melissa Hunter Davis: This is your first short film as a screenwriter. What was the experience like for you both?
Morayo Akandé: It was incredible. We've never worked together before, we've been in the industry, well for me eight years and Moyo nine years. So we came back to Scotland, and when we were home, I just felt I really wanted to write something that we could be in together, so it's just been an amazing experience, from the development stage to being on that set and building it. I enjoyed it.
Moyo Akandé: And for me personally, as an actress, I'm always working in front of the camera or on the stage, so it's the first time I've gone behind the camera. So from going from Morayo's idea and then the script, then the script to screen, that journey has just been incredible. Also, being on set with her and working with her again for the first time, was just unbelievable. I think it's one of the most extraordinary things I've done so far within my career.
Morayo Akandé: And I think another amazing thing is the people  have come on board because of the story; a number of the creatives that care about it and were also shocked about the parts of it that they weren't aware of and just that passion, they had to make it happen. It was just going above and beyond and putting everything into it. It's been amazing.
Moyo Akandé: I think  people came on board because of the script as well. The minute they read the script, hook, line, and sinker, they were on board. They visually could see this, being shot in Glencoe and Glen Etive and they were immersed in the sisters' story and their journey and their fight for freedom. I think that's what intrigued a lot of people.
Morayo Akandé: We had an amazing, supportive cast and crew.
Melissa Hunter Davis: How did you prepare for your first film?
Morayo Akandé:  I've always written. I've watched millions of movies, and that's where my fascination with film began. Writing for me is just reading others work, learning how people cast, looking at a film and then reading the script and understanding how they create those certain scenes, rewatching, re-reading things. There are loads of resources online as well, of people who just share tips about story and structure. I think coming from an acting background as well, I was taught how to study characters and scripts. So that enters into play too, because when you write a story, you always start with the characters, they're the most important part of the story.
Moyo Akandé: I think that was more of a plus point of helping with the development side with Morayo, my sister. Because we are both actors and we come from an acting background, as she developed and wrote the script, as sisters, we could bounce things off each other. We were already preparing for day one of being on set and doing the development. For me, that's where I got my creativity and development of Emma, the character, and I explored that, within the development process.
I think that why it resonates within the film because we were lucky enough to have that opportunity to develop these characters and think about what kind of things they would have said to each other. Also, coming from an acting background, as like Morayo said, we've worked with character study and script study for a long time, day one of acting school, how to break things down and that's how you build a script as well, so I think that's helped a lot.
Morayo Akandé: We do all the research as well. It makes you think, and it makes me think how lucky I am, to be where I am today. We wouldn't be progressing if our ancestors hadn't fought for their freedom and basic human rights that we take for granted. It just put me in the mind set of, "Gosh, imagine if that happened to me." I think another thing that was important to us as well is the personalities of the characters. The slavery movies we have seen in the past, people tend to lose who they are, it just becomes about their struggle, their escape, or their oppression. It was essential that with this story they would have their separate personalities and their different wants and it also is empowering as well.
Moyo Akandé: The reason they had different personalities was the central conflict of the story. One sister wants to go home, and one sister wants to escape. All the conflict of different morals and how the older sister was taken when she was older, so she's got this connection to back home, to Nigeria, while the youngest sister was taken as an infant, so she has no recollection of home, she has no strong ties.
Morayo Akandé: For Rebecca, Scotland is home. It's an ongoing conflict within the film, that's what we wanted to explore and portray.
Moyo Akandé: It just explores sisterhood, doesn't it? Womanhood, strength, and empowerment.
Morayo Akandé: Empowerment, yes, not oppression.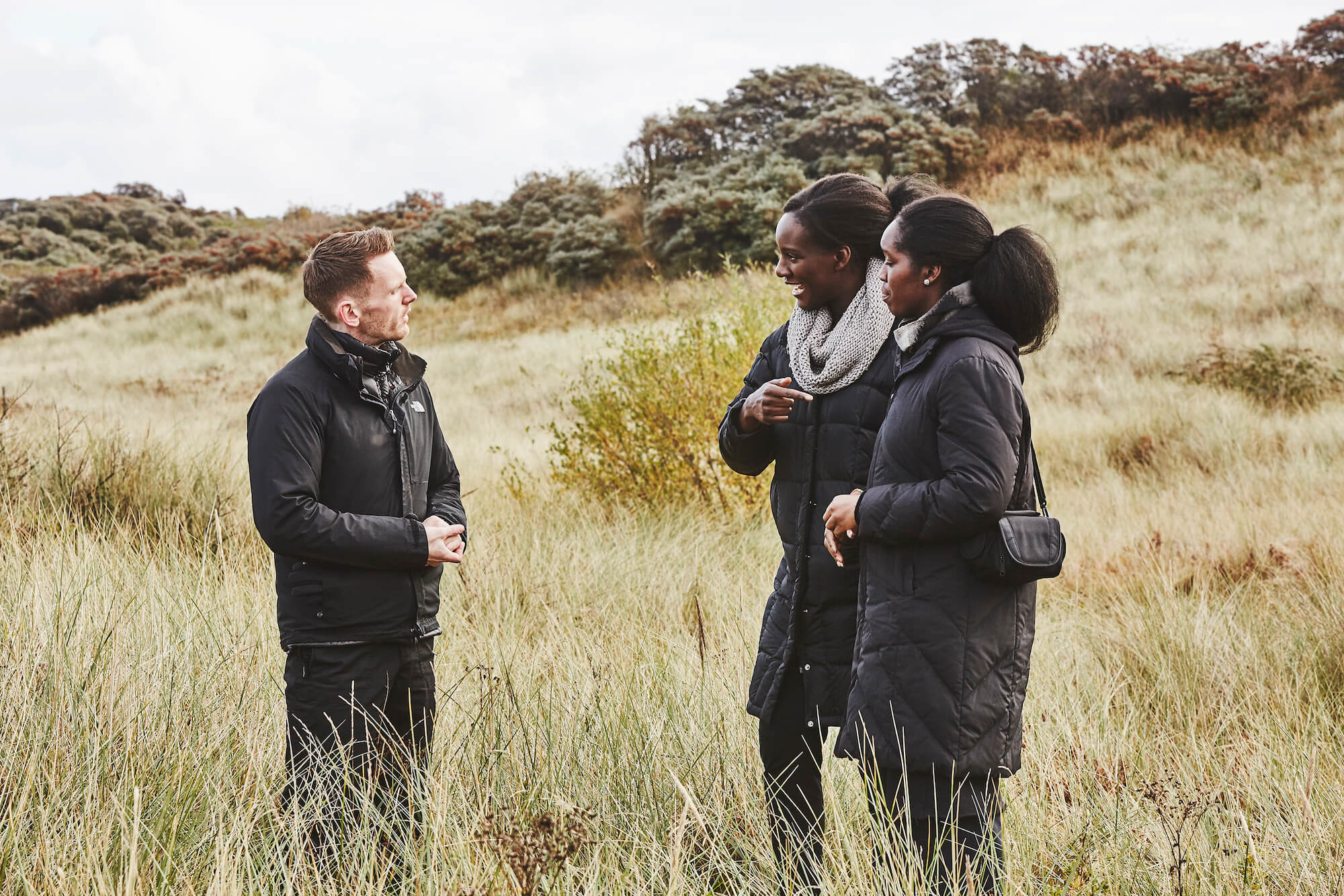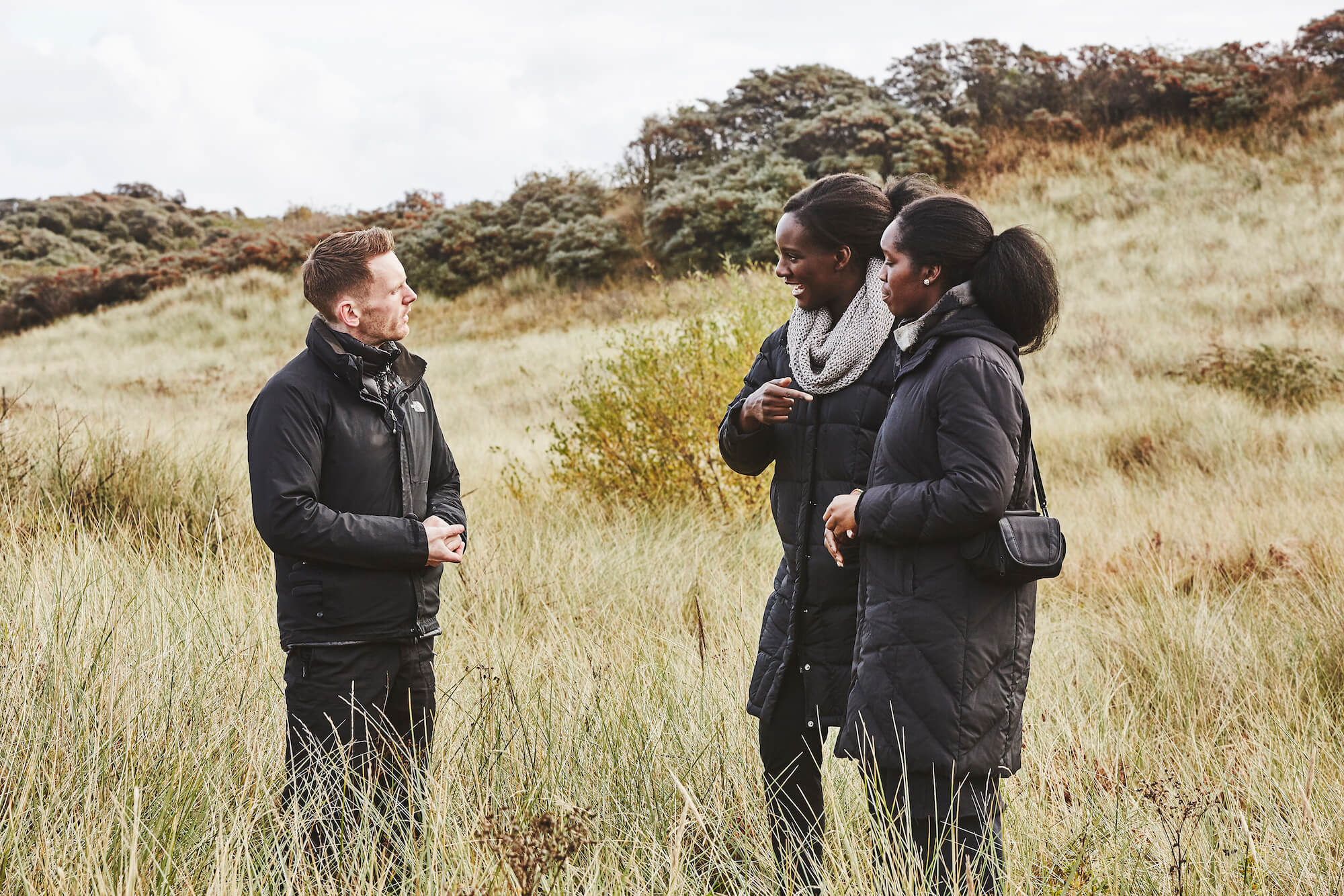 From Left to right: Director for 1745 Gordon Napier speaks with Moyo Akande´ and Morayo Akande´. Photo by Jonathan Birch.
Melissa Hunter Davis:  You have BFI London coming up. What can we expect from you in the future?
Moyo Akandé: I've just filmed a BBC comedy, which is a re-boot of Porridge, which is a 70's classic prison comedy drama, so doing that, that's out September. I've also filmed a role in Rob Cohen's new action thriller feature film called The Hurricane Heist, and that's being released worldwide in January or February 2018. I'm excited, it's my first feature film, my first big production and it was the most amazing experience. I have fond memories of the whole journey.