The Sundance Film Festival announced the lineup for Premieres, Documentary Premieres, Midnight, Spotlight, Kids and Special Events. The Festival hosts screenings in Park City, Salt Lake City and at Sundance Mountain Resort January 19-29. This year is we will see former directors return with new projects like Dee Rees. You can also find a project executive produced by Jay-Z. Check out our picks from the complete lineup below.
PREMIERES
Mudbound / U.S.A. (Director: Dee Rees, Screenwriters: Virgil Williams, Dee Rees) — In the post–World War II South, two families are pitted against a barbaric social hierarchy and an unrelenting landscape as they simultaneously fight the battle at home and the battle abroad. This epic pioneer story is about friendship, heritage and the unending struggle for and against the land. Cast: Carey Mulligan, Jason Clarke, Jason Mitchell, Mary J. Blige, Garrett Hedlund, Jonathan Banks. World Premiere.
Where is Kyra? / U.S.A. (Director: Andrew Dosunmu, Screenwriters: Andrew Dosunmu, Darci Picoult) — Pushed to the brink after losing her job, a woman struggles to survive. As the months pass and her troubles deepen, she embarks on a perilous and mysterious journey that threatens to usurp her life. Cast: Michelle Pfeiffer, Kiefer Sutherland. World Premiere.
Tell Them We Are Rising: The Story of Black Colleges and Universities / U.S.A. (Director: Stanley Nelson) — A haven for Black intellectuals, artists and revolutionaries—and path of promise toward the American dream—Black colleges and universities have educated the architects of freedom movements and cultivated leaders in every field. They have been unapologetically Black for 150 years. For the first time ever, their story is told. World Premiere.
MIDNIGHT
Kuso / U.S.A. (Director: Steven Ellison, Screenwriters: Steven Ellison, David Firth, Zach Fox) — Broadcasting through a makeshift network of discarded televisions, this story is tangled up in the aftermath of Los Angeles's worst earthquake nightmare. Travel between screens and aftershocks into the twisted lives of the survived. Cast: Iesha Coston, Zack Fox, Hannibal Buress, The Buttress, Tim Heidecker, Mali Matsuda. World Premiere
SPECIAL EVENTS
Shots Fired / U.S.A. (Executive Producers: Gina Prince-Bythewood, Reggie Rock Bythewood, Brian Grazer, Francie Calfo) — After racially-charged shootings in a North Carolina town, an investigator digs into the cases alongside a special prosecutor. Together they seek justice while navigating the ensuing media attention and public unrest threatening the divided town. The Festival will premiere two episodes of this 10-hour series, followed by an extended Q&A. Cast: Sanaa Lathan, Stephan James, Helen Hunt, Richard Dreyfuss, Stephen Moyer, Mack Wilds. World Premiere.
TIME: The Kalief Browder Story / U.S.A. (Director: Jenner Furst, Executive Producers: Jenner Furst, Shawn "Jay Z" Carter, Harvey Weinstein, David C. Glasser, Nick Sandow, Julia Willoughby Nason, Michael Gasparro) — After his arrest at age 16, Kalief Browder fought the system and prevailed, despite unthinkable circumstances. He became an American hero. The Festival will debut the first two episodes of this in-depth, humanizing look at a broken justice system, followed by an extended Q&A. World Premiere.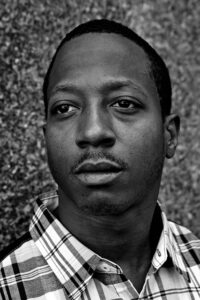 The Kalief Browder Story directed by Jenner Furst
Docuseries Showcase
Hot Girls Wanted: Turned On / U.S.A. (Director: Rashida Jones, "Women on Top," Executive Producers: Rashida Jones, Ronna Gradus, Jill Bauer, Peter LoGreco) — Porn has gone mainstream; the question is, can we handle it? This exploration of the intersection of sex and technology is told through the stories of the people whose lives are defined by the current explosion of internet porn—whether they're creating it, consuming it, or both. The Festival will debut one episode of the series, followed by an extended Q&A with Director and Executive Producer Rashida Jones. World Premiere