HBO has confirmed a fresh array of thought-provoking documentaries for the second half of 2018, including Susan Lacy's JANE FONDA IN FIVE ACTS, the intimate story of an icon; Nathaniel Kahn's THE PRICE OF EVERYTHING, an insider's look at today's money-driven art world; Kate Davis and David Heilbroner's SAY HER NAME: THE LIFE AND DEATH OF SANDRA BLAND about the tragic death of a young woman who was stopped for a routine traffic violation; and Rudy Valdez's Sundance award winner THE SENTENCE, a portrait of a family in crisis.
Upcoming HBO documentaries include (in chronological order):
SWIPED: HOOKING UP IN THE DIGITAL AGE (debuts Sept. 10). With more than 40 million Americans currently engaging in online and app dating, this $2.5-billion industry is rapidly changing the rules of dating, while expanding access to potential mates for everything from "hookups" to long-term relationships. This eye-opening look at the evolving nature of sex and dating in the digital age offers candid insights from twentysomethings and experts in the field. Directed by Nancy Jo Sales.
THE OSLO DIARIES (Sept. 13). In 1992, with Israeli-Palestinian relations at an all-time low and any communication between the two sides punishable by jail time, a small group of Israelis and Palestinians gathered secretly in Oslo for a series of meetings that came to be known as The Oslo Accords and dramatically changed the political landscape of the Middle East. Articulated through readings of the participants' diaries from the time and airing on the 25th anniversary of the Accords, this geopolitical story features never-before-seen archival footage and exclusive interviews with key players, including the last on-camera conversation with former Israeli president Shimon Peres. A riveting account of talks that spanned 1,100 days, the film offers a resonant portrait of diplomacy and the delicate nature of peace. Directed by Mor Loushy and Daniel Sivan.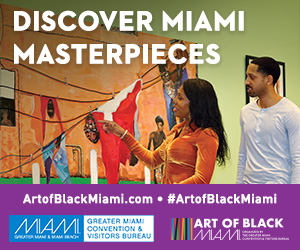 JANE FONDA IN FIVE ACTS (Sept. 24). Girl next door, sex icon, activist, fitness tycoon, Oscar®-winning actress Jane Fonda has lived a life marked by controversy, tragedy, and transformation – and she's done it all in the public eye. From award-winning documentarian Susan Lacy, this is an intimate look at one woman's singular journey.
RX EARLY DETECTION: A CANCER JOURNEY WITH SANDRA LEE (Oct. 8). This deeply personal short documentary follows Sandra Lee, along with those closest to her – including her sister, Kimber, and her longtime partner, NY Gov. Andrew Cuomo – as she faces a cancer diagnosis following a routine annual exam. Directed by Cathy Chermol Schrijver.
THE SENTENCE (Oct. 15). Drawing on hundreds of hours of footage, Rudy Valdez shows the aftermath of his sister Cindy's 15-year incarceration for conspiracy charges related to crimes committed by her now-deceased ex-boyfriend, known in legal terms as "the girlfriend problem." Valdez's method of coping with this tragedy was to film his sister's family for her, both the everyday details and the milestones, which Cindy can no longer share in. But in the midst of this nightmare, Valdez and his family begin to fight for Cindy's release during the last months of the Obama administration's clemency initiative. A 2018 Sundance Film Festival Audience Award winner. Directed by Rudy Valdez.
STOLEN DAUGHTERS: KIDNAPPED BY BOKO HARAM (Oct. 22). In 2014, 276 Nigerian school girls were kidnapped from a school in Chibok, Northern Nigeria, and hidden in the vast Sambisa forest for three years by Boko Haram, a violent Islamic insurgent movement. Granted exclusive access to the 82 girls who were freed last year and taken to a secret government safe house in the capitol of Abuja, the film reveals how the young women are adapting to life after their traumatic imprisonment and how the Nigerian government is handling their reentry into society. Directed by Karen Edwards and Gemma Atwal.
WE ARE NOT DONE YET (Nov.). This documentary follows ten U.S. veterans and active-duty service members from varied backgrounds who come together at the USO Warrior and Family Center in Bethesda, Md. for a workshop led by poet Seema Reza and Community Building Art Works. Striving to combat their traumatic military pasts via the written word, they share fears, vulnerabilities, and victories, using their writing as a tool for bonding, empowerment and healing, and engaging in a live performance of a collaborative poem at Washington, D.C.'s Lansburgh Theater under the direction of actor Jeffrey Wright. Directed by Sareen Hairabedian.
THE PRICE OF EVERYTHING (Nov.). Exploring the labyrinth of the contemporary art world, this film spotlights the role of art and artistic passion in today's money-driven, consumer-based society. Featuring collectors, dealers, auctioneers and a rich range of artists, from current market darlings George Condo, Jeff Koons, Gerhard Richter and Njideka Akunyili Crosby, to one-time art star Larry Poons, it exposes deep contradictions as it holds a mirror up to contemporary values and times, coaxing out the dynamics at play in pricing the priceless and ultimately asks, "Who does art belong to?" Directed by Nathaniel Kahn.
THE TRUTH ABOUT KILLER ROBOTS (Nov.). An eerie, eye-opening work of science nonfiction, this film charts incidents in which robots have caused the deaths of humans in an automated Volkswagen factory, in a self-driving Tesla vehicle and from a bomb-carrying droid used by Dallas police. Though they are typically treated as freak anomalies, each case raises questions of accountability, legality, and morality. Exploring the provocative views of engineers, journalists, and philosophers, and drawing on archival footage, the film goes beyond sensational deaths to examine more subtle ways that robots pose a threat to society. Directed by Maxim Pozdorovkin.
SAY HER NAME: THE LIFE AND DEATH OF SANDRA BLAND (Dec.). In 2015, Sandra Bland, a 28-year-old black woman from Chicago, was arrested for a traffic violation in a small Texas town. Three days later, she was found hanging from a noose in her jail cell. Though ruled a suicide, her death sparked allegations of racially-motivated police murder and made Bland's case a rallying point for activists across the country. Featuring Bland's passionate video blogs, the timely documentary follows her family and their legal team as they try to make sense of what happened, presenting a compelling look at her life as well as her death. Directed and produced by Kate Davis; produced by David Heilbroner.
BRESLIN AND HAMILL: DEADLINE ARTISTS (Dec.). Brilliant writers, tribunes of the working class and icons of the lost world of newspapering, Jimmy Breslin and his friend, Pete Hamill, personified New York City. This documentary spotlights their unique take on many of the historic events of the second half of the 20th century. Directed by John Block, Jonathan Alter, and Stephen McCarthy.
BLEED OUT (Dec.). After a routine partial hip replacement operation leaves his mother in a coma with permanent brain damage, what starts as a son's video diary becomes a citizen's investigation into the future of American health care. Using undercover footage, court testimony, verité scenes shot over several years and interviews with people on all sides of the story, the film goes deep inside a flawed healthcare system. Part medical mystery and legal thriller, part investigative journey, and meditation on family, this personal story is a cautionary tale. Directed by Steve Burrows.