Today Frieze revealed the names of the participating galleries of Frieze London and Frieze Masters, which will take place from October 12 to 16 in The Regent's Park, London. Bringing together galleries from 42 countries, together the two fairs will celebrate the creative spirit of the city. Led by Eva Langret, Frieze London will feature over 160 of the world's leading contemporary galleries. Frieze Masters will once again be overseen by Nathan Clements-Gillespie and will feature over 120 galleries, showing work from ancient to modern.
FRIEZE LONDON
A strong line up of galleries from across the globe will participate in Frieze London 2022, offering visitors the opportunity to encounter the work of some of the most important artists working today, as well as discovering new names.
The 2022 edition features galleries including: Carlos/Ishikawa, Sadie Coles HQ, Experimenter, Gagosian, Galerie Max Hetzler, Gallery Hyundai, Taka Ishii Gallery, Karma, David Kordansky, Kukje Gallery, Matthew Marks Gallery, Pace Gallery, Maureen Paley, Stevenson, The Sunday Painter, Michael Werner and David Zwirner. Alongside the main section of the fair, Focus is devoted to galleries established in the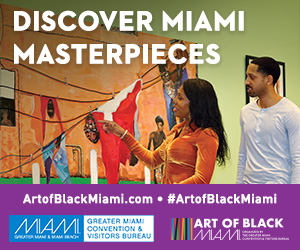 last 12 years, with participants including: Addis Fine Art, Emalin, Ginsberg, Hot Wheels, Kiang Malingue, Sweetwater, Tiwani Contemporary and Gallery Vacancy.
The fair will once again foreground new ideas that are shaping conversations about contemporary art today.
Sandhini Poddar (Adjunct Curator at the Guggenheim Abu Dhabi) will curate this year's special section, 'Indra's Net', which is a term derived from Buddist and Hindu thought and refers to an ethics of being in which an individual atom holds within it the structure of reality. Poddar refers to the idea as akin to 'a vast bejeweled net: at every nexus there is a reflective orb that mirrors and refracts every other orb in its entirety. Every
part is held within the whole in a system of dependent origination. All sentient life is interconnected and interdependent; shifts to one atom subtly alter the rest.'
Indra's Net' will feature 10 dedicated presentations, as well as a number of cabinet-style displays scattered throughout the main section of the fair, and will feature artists including Dorothy Cross (Kerlin Gallery
& Frith Street Gallery); Jamila Sabar & Oscar Santillán (Copperfield); Eddie Rodolfo Aparicio & Clarissa Tossin (Commonwealth and Council); Martha Atienza (Silverlens Galleries)' Teresita Fernandez (Lehmann Maupin) and Claudia Andujar (Vermelho).
FRIEZE MASTERS
Across the park, Frieze Masters will bring together six millennia of art – from rare antiquities to Old Master paintings, to luminaries of the 20th century – creating a destination where visitors can discover art history anew. The fair features major galleries including Dickinson, Johnny Van Haeften, Hazlitt Holland-Hibbert, Kamel Mennor, Nahmad Contemporary, Perrotin, Thaddaeus Ropac, Shibunkaku, Skarstedt Gallery and Van de Weghe, alongside specialists in their field, such as ArtAncient, Gisèle Croës – Arts d'Extrême Orient s.a, Peter Finer, Sam Fogg and Dr. Jörn Günther Rare Books.
The much-celebrated Spotlight section of Frieze Masters will this year be curated by Camille Morineau (co-founder and Research Director of AWARE – Archives of Women Artists, Research, and Exhibitions) and be dedicated to women artists. Featuring 26 artists, all born between 1900 and 1951, Spotlight will feature
major modern figures, alongside the work of lesser-known names, shining a new light on half a century of art history. Artists included in this year's Spotlight include: Orlan, Nike Davies–Okundaye, Leonor Fini, Sylvia Snowden, Wook-kyung Choi and Sonia Balassanian.
Returning from last year, Frieze Masters will also feature the section Stand Out, curated by Luke Syson (Director of Fitzwilliam Museum, Cambridge), which will bring together art objects from across the ages that are great works of design, of sculptural and conceptual brilliance. Stand Out looks beyond hierarchical distinctions between works of art in different media, and in doing so reconsiders art objects often termed 'decorative' or 'functional.'
FURTHER INFORMATION
Frieze London and Frieze Masters have been supported by Deutsche Bank, as Global Lead Partner, for 19 years, continuing a shared commitment to artistic excellence and support of emerging artists. 2022 sees the continuation of the partnership, with key initiatives in London this autumn to include the launch of the fourth Frieze x Deutsche Bank Emerging Curator's Fellowship, and the next installment of Art:LIVE, enabling viewers around the world to enjoy the Frieze London and Frieze Masters fairs. Furthermore, a site specific installation by artist Shezad Dawood that delves into themes of climate change and time using a combination of fact and science fiction will feature in the bank's lounges at both fairs.
To keep up to date on all the latest news from Frieze, sign up to our newsletter at frieze.com, and follow @friezeofficial on Instagram, Twitter and Frieze Official on Facebook.