Atlanta Art Week, a new initiative dedicated to showcasing the arts and culture of Georgia's capital, is launching its inaugural edition from September 29 until October 2, 2022. The event – the first of its kind in a city with a burgeoning art scene full of potential – will consist of specialized activations by over 20 participating galleries, museums, institutions, artist and non- profit spaces.
Atlanta Art Week aims to bring awareness to the contemporary art scene in Atlanta and nurture a stronger base for artists, art enthusiasts and collectors. Increasingly known as the "Hollywood of the South," Atlanta ranks third in the United States for film production and first for growth, with a booming music and sports industry. Atlanta Art Week offers a fresh opportunity to add to Atlanta's rich cultural history while carving out new space specifically dedicated to visual art and further develop the city's existing arts ecosystem.
"There is so much potential for art, artists, and art collectors in Atlanta. The city is undergoing very exciting developments across the wider cultural sector, and visual art is in line with the thriving film, music and sports industries. Atlanta Art Week is a dedicated moment to shine light on contemporary art in Atlanta, showcase what the city has to offer as a growing arts hub and bring people together in a way that fuels collaboration, partnership and cultural evolution," said Kendra Walker, founder and director of Atlanta Art Week.
The non-commercial initiative will span the full breadth of Atlanta's artistic landscape, with events hosted by all participants: from private collection and open studio visits to public exhibitions, curator-led tours and panel discussions.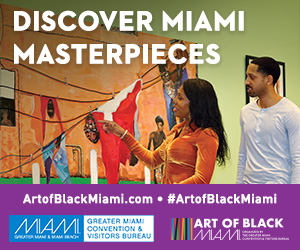 A full list of participants and a detailed events program will be announced in the coming months.