Raising museum record $1.8 million in support of ICA Miami's ongoing free access to art and educational mission.
Above: Alex Gartenfeld, Melissa Cuc, Alex Witkoff.
Miami's business, civic, and philanthropic communities gathered to celebrate excellence in the arts at the Institute of Contemporary Art, Miami's (ICA Miami) annual The 365 Party, which took place Saturday, March 4, 2023 in the museum's Sculpture Garden. This year's gala raised over $1.8 million, a record for the museum and an outstanding accomplishment for Miami's philanthropic community.

This year's 365 Party honored Stefanie and the memory of Evan J Reed, exceptional arts advocates who have championed Miami's art community for over two decades. Stefanie, a Miami native, has long carried the torch for the City's impressive development through her work with Art Basel, and by lending her expertise to Miami's collectors and cultural leaders. Evan combined his dynamic business acumen and love of art at Bank of America, where he pioneered the art lending business, amongst other talents. A longtime trustee of ICA Miami, Evan participated crucially in the founding of the museum; he is now remembered as an Honorary Trustee. Their children Rebecca and Andrew continue the family's contributions in the arts.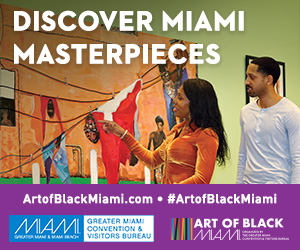 "The Reed Family have been foundational to ICA Miami and the Miami arts community," said Alex Gartenfeld, Irma and Norman Braman Artistic Director of ICA Miami. "Tonight we recognize their contributions to the advancement of arts, culture and education. We thank Stefanie, Andrew and Rebecca, for their important work and generosity, and remember the legacy of Evan Reed."

The 365 Party at ICA Miami included a fabulous evening of cocktails, dinner, and dancing. 300 guests immersed in the museum's Sculpture Garden featuring works by Pedro Reyes, Allora & Calzadilla, and Mark Handforth. Notables attendees included: Irma and Norman Braman, Christina and David Martin, Jorge and Melinda Gonzalez, Amy Cappelazzo, Alex Witkoff and Melissa Cuc, Andi Potamkin, Oti and Remi Roberts, Kinga and Eddie Lampert, Rick and Barbara Lane, Arlene and Larry Mendelson, Victor and Lisa Mendelson, Alberto Ibarguen and Noah Horowitz. Artists included Charles Gaines, Loriel Beltran, Diego Singh, Reginald O'Neal, Alejandro Pineiro, Jillian Mayer, and Jared McGriff.

ICA Miami's 365 Party brought together leaders from the Miami community and beyond, with proceeds from the event helping fund the museum's commitment to providing available and open access to cutting-edge contemporary art and ideas and educate and inspire the next generation of artists.