This week in Black art and culture, the MCA Chicago selects Jamillah James as its new senior curator. Cuban artists and activists boycott the Havana Biennial, compelling participants to withdraw. Ed Bullins, one of the prominent writers of the Black Arts Movement, dies at the age of 86. The SECCA hosts the guest-curated exhibition, Black@Intersection. The Yale Museums purchase a portrait of British artist Lynette Yiadom-Boakye by Kehinde Wiley. Joyce Morrow Jones, a moCa AIR artist, unveils an installation based on the soul song, Black Butterfly.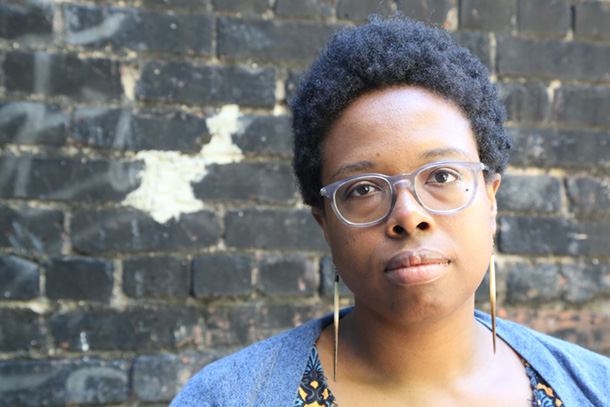 Above: Jamilla James. Photo by Anna Carnochan/NY Arts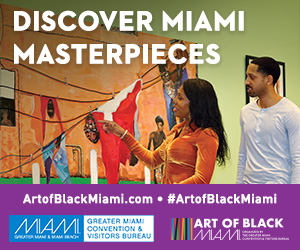 René Morales Named Head Curator at Museum of Contemporary Art
As first reported by the Art Newspaper, René Morales has been named head curator at the Museum of Contemporary Art Chicago, while Jamillah James has been named senior curator. They are both set to begin in January. They occupy posts left vacant by Head Curator Michael Darling and Senior Curator Naomi Beckwith, both of whom announced their resignation in January. Darling departed to co-found Museum Exchange, a for-profit startup that connects collectors with institutions in need of funding. 
Beckwith is currently the head curator and deputy director of the Solomon R. Guggenheim Museum in New York City. The appointments came after the museum was chastised by artists and staff for unjust working conditions after more than 11% of its workforce (41 employees) was slashed. She co-curated Soft Water Hard Stone at the New Museum Triennial for Emerging Artists in New York for the year 2021 (open through Jan. 23, 2022). 
James also has held curatorial positions at the Studio Museum in Harlem and the Queens Museum in New York and has worked as an assistant curator at the Hammer Museum in Los Angeles. 
Morales joins the MCA from the Pérez Art Museum Miami, where he was head curator and director of curatorial affairs. Gary Simmons: Public Enemy, curated by Morales, will travel from the PAMM
to the MCA in 2023.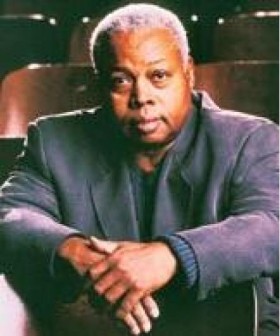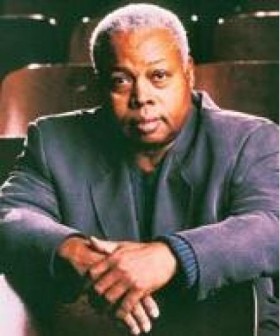 Above: Playwright Ed Bullins
Playwright Ed Bullins Passes Away at Age 86
Ed Bullins, a key theatrical voice in the Black Arts Movement, died on Nov. 13 at the age of 86 at his home in Roxbury, Massachusetts, from the effects of dementia. His wife, Marva Sparks, confirmed the news to The New York Times. Bullins, a key figure in the Black Arts Movement of the mid-1960s and early 1970s produced more than 100 works over his 55-year career. 
He received three Obie Awards, two Guggenheim Fellowships, a New York Drama Critics Circle Award, two Black Arts Alliance Awards, and the Theatre Communications Group's Visionary Leadership Award. Bullins' most lauded piece, The Taking of Miss Janie, received an Obie and the New York Drama Critics' Circle award for best American play that year. 
Bullins, who was born on July 2, 1935 in Philadelphia, began writing short tales for Citadel, a journal he founded in the early 1960s. In 1964, he enrolled in San Francisco State College's creative writing department, where he began creating plays. Bullins would become the principal artist-in-residence at Black House, a San Francisco community facility that acted as a headquarters for both the Black Arts Movement and the Black Panthers, for whom he also served as minister of culture. 
In 1968, he received his first Drama Desk Award for his trilogy play, The Electronic N***** and Others, later renamed Ed Bullins Plays, which was staged at New Lafayette Players. Bullins went on to become a theater professor at Northeastern University from 1995 to 2012. 
Bullins is survived by Sparks and his sons, Ronald and Sun Ra; his daughters, Diane Bullins, Patricia Oden, and Catherine Room; and numerous granddaughters and great-grandchildren. He was preceded in death by four additional children: Ameena, Darlene, Donald and Eddie Jr.
moCa Presents Morrow Jones: Its First Artist-in-Residence
Morrow Jones is the first artist at the Museum of Contemporary Art (moCa), Los Angeles new Artist-in-Residence (AIR) program, which launched in July. Joyce Morrow Jones presents Black Butterfly, a series of works that employ fabrics and found materials to investigate cultural traditions from throughout the world, most commonly those of the African diaspora, as part of her residence at moCa. Morrow Jones' art, influenced by her Jamaican and African ancestry, serves as a means of visual communication to transmit the stories of her ancestors. 
Black Butterfly celebrates the power and perseverance that come from overcoming misfortune, similar to the Deniece Williams song that inspired it. Vibrantly colored textiles, such as Kente cloth and Ankara fabric reflect traditions, elicit emotion and conjure memories, highlighting the meanings of each artwork's story to create the viewing experience. Investigating what it means to communicate a tale from the past and relating a tangible thing to the passage of time, Morrow Jones' art gives voice to her forefathers.
The Pinkest Hue, Terry Joshua's first solo show, will open the same night at moCa and will feature new paintings, music, video, and narrative that chart his transition from youth to maturity. Beginning with a self-portrait as a child, the artist's works serve as a visual journal of the connections that have influenced him—with his mother, lovers, God and himself. The exhibitions will co-open on Nov. 19.
Black@Intersection to Open at SECCA
Black@Intersection: Contemporary Black Voices in Art, curated by Duane Cyrus, will be on display at the Southeastern Center for Contemporary Art (SECCA), Winston-Salem, North Carolina this month. Cyrus, a Bessie Award-nominated performer and professor at the University of North Carolina at Greensboro, was chosen as the exhibition's guest curator from a pool of more than 30 applications. 
Black and African diasporic artists from North Carolina and beyond will be featured at Black@Intersection. Cyrus previously presented work at SECCA in 2020 as part of Escapes and Revelations, a group exhibition of the 21 artists who earned the North Carolina Arts Council Artist Fellowship for the 2018-2019 academic year. He is also the director of Theatre of Movement, a collective that creates and curates partnerships and curations between performing and visual arts. 
Along with the main gallery, the exhibit will include a number of activities over the course of many months to highlight contemporary Black voices in art. SECCA will host numerous film screenings on Dec. 2, 2021, from 6:00-8:00 p.m. "An Evening with the Creative Class: What Is Your Lens?" will be held on Feb. 3, 2022, at 6:00 p.m., where those interested can explore courageous conversations through art and movement and meet artists from Black@Intersection, then engage with art through a guided discussion and movement-based experiences. 
SECCA will welcome residents in March 2022 to explore the nexus of Black women and the art of photography. This guided tour and panel discussion, "Black Women & Photography: The Power of the Lens," will showcase how Black women photographers are altering the field. The event will include Black@Intersection artists as well as a panel discussion moderated by Cyrus. On April 7, 2022, the Black@Intersection activities will come to a close. The show will open in SECCA's Main Gallery on Friday at 5:00 p.m., with a special opening event from 5:00-8:00 p.m. Admission is free, but a $10 gift is recommended.
A portrait of British artist Lynette Yiadom-Boakye by Kehinde Wiley has been purchased by both the Yale University Art Gallery and the Yale Center for British Art in New Haven, Connecticut. This is the first time the museums have jointly acquired an artwork.
The portrait, the first piece by Wiley purchased by Yale's museums, exemplifies the artist's practice of presenting Black people inside art historical contexts. Wiley's goal is to challenge Western art conventions while simultaneously establishing a new portraiture tradition. The piece is part of Wiley's Trickster series, which constructs a pantheon of some of today's most notable Black artists. 
Kerry James Marshall, Wangechi Mutu, Derrick Adams and Carrie Mae Weems are all featured in the series. Each artist is shown in the magnificent manner of royal portraiture, complete with dramatic lighting and hauteur. Jacob Morland of Capplethwaite'sPortrait of Lynette Yiadom-Boakye (2017) is a life-size portrait of Yiadom-Boakye. She is dressed in classic English hunting attire, gun in hand. Five dead hares lie at her feet, and a lovely green countryside stretches behind her. 
The piece is a reimagining of British artist George Romney's 1763 painting of nobleman Jacob Morland, which is now housed in London's Tate Britain. The portrait will be on display at the Yale Center for British Art until 2021, upon which it will be moved to the Yale University Art Gallery.
– Compiled by Sumaiyah E. Wade