This week in Black art and culture, Sugar Hill Children's Museum in Harlem appointed Rob Fields as its new director. Bonhams auctioned artwork by Muhammad Ali for nearly $1 million. Meg Onli was named director and curator of the Underground Museum in Los Angeles. Ethnic Studies became an upcoming requirement for all California public high school students. Former Nike designer D'Wayne Edwards expressed hopes to reopen Michigan's only historically Black college. Saint Heron, Solange's creative agency, and Rosa Duffy launched a free library of rare books and works by Black artists.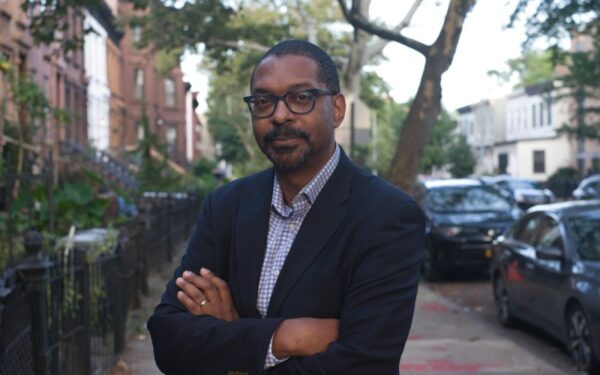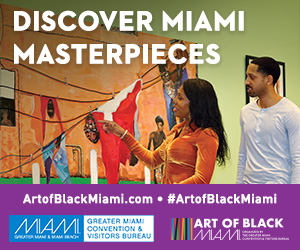 Above: Rob Fields. ( Photo from robfields.com)
Sugar Hill Museum Appoints Rob Fields as Its Director
Rob Fields has been named as the next director of Harlem's Sugar Hill Museum of Art and Storytelling. Lauren Kelley, who led the school for three years before stepping down in June 2020 to seek other possibilities, is Fields' predecessor. Charlene Melville, associate executive director of Broadway Housing Communities, has been serving as interim director. He was the president and executive director of Weeksville Heritage Complex in Crown Heights, Brooklyn, where he oversaw the transformation of this 50-year-old historic property and cultural center. 
Fields worked extensively with government leaders to help the organization become the first new member of the NYC Cultural Institutions Group since 1998, securing long-term City financing. He has been a frequent guest on NPR and has written for Forbes, PSFK, the Huffington Post, The Root, The Grio, and other publications. Fields, who took over the post on Sept. 27, "envisions a thoughtful return to the core storytelling and artmaking offerings of the Museum's recent past, as well as activating the exhibition spaces through exciting visual arts and performance offerings. He also sees the Museum's potential for field-wide impact," according to a statement issued by the museum.
The museum's fall season opens with the dual exhibit, Home/_other Nature – Cicadas on Oct. 16. Co-curated by Charlene Melville, the associate executive director of Broadway Housing Communities and former Sugar Hill Children's Museum artist-in-residence Damien Davis, the show features the work of Max Colby, Suchitra Mattai, Albert Peguero and Cecile Chong, and will be on view on Saturdays through Feb. 19, 2022. The Museum also will present its second annual Storytelling Festival on Oct. 16, which kicks off the weekly return of the Museum's Saturday Story Hour each Saturday through the end of the year.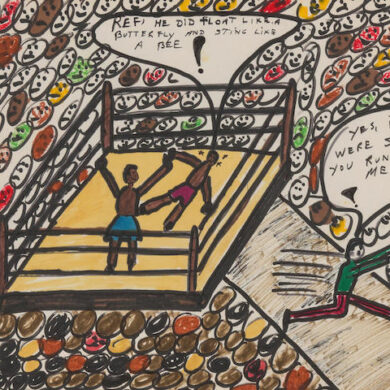 Above: Muhammad Ali (1942-2016), Sting Like A Bee, 1978
Felt pen and acrylic paint on paper, Unsigned, Framed.
Muhammad Ali Artwork Auctioned for Almost $1 Milllion 
Over a dozen pieces by Muhammad Ali were auctioned on Oct. 12 at Bonhams for a total of $945,500. Ali's Sting Like a Bee (1978) sold for $425,000 to a British collector, more than double its base price of $40,000 and more than 10 times the auction house's lowest estimate. 
Rodney Hilton Brown, the author of Muhammad Ali: The Untold Story: Painter, Poet, and Prophet, held the largest private collection of the famed boxer's paintings ever sold at auction, according to Bonhams. Ali learned to paint from his father, Cassius Clay Sr. and painted and drew "informally" as a child, according to the auction house, before learning from LeRoy Neiman. The second-highest sale was Ali's 1979 painting of an American flag with the words, "I Love You America," which included his signature. 
Meg Onli Named Director of Underground Museum L.A.
Meg Onli has been named director and curator of the Underground Museum in Los Angeles. She comes from Philadelphia's Institute of Contemporary Art, where she has been an associate curator since 2019. The Los Angeles native will co-lead the organization alongside Cristina Pacheco, the director and COO. Pacheco has been on the Underground Museum's board of directors since 2015, and has served as temporary director and COO since 2020. The Underground Museum was founded in 2012 by artists Karon and Noah Davis over four stores in LA's Arlington Heights neighborhood. 
Onli was the first recipient of the Figure Skating Prize earlier this year, a new honor from Figure Skating, an arts organization, that will be granted yearly to a Black artist, curator, or contemporary art researcher who is working to advance equity and racial justice in the arts. In 2016, Onli became an associate curator at the Philadelphia ICA, and in 2020, she established the Art for Philadelphia campaign, which earned more than $100,000 for local community-led abolitionist organizations. She will begin her new job on Dec. 1. 
Ethnic Studies Education Requirement Becomes Law in California
Gov. Gavin Newsom signed legislation on Friday mandating all public high school students in California to take an ethnic studies course before graduation. The measure, AB 101, will take effect in the 2025-2026 school year and mandates public schools to provide at least one semester-long ethnic studies course to students in grades nine-12, by 2025, and it will make completion of one course mandatory for the class graduating in 2030. Historically marginalized ethnic and racial groups, such as African Americans, Latinos, Asian Americans, Pacific Islanders and Native Americans will be the emphasis of the course. Lesson plans on Jewish, Arab, Sikh, and Armenian Americans also will be available. 
Newsom said that students "must understand our nation's full history if we expect them to one day build a more just society. Ethnic studies courses enable students to learn their own stories—and those of their classmates." California is the first state in the U.S. to make the course a requirement for high school graduation.
Once-Shuttered Lewis College of Business To Reopen
The Lewis College of Business will reopen for students in December, according to a statement released by the city of Detroit on Tuesday. Former Nike and Air Jordan designer Dr. D'Wayne Edwards will reopen the HBCU, which shuttered its doors in 2013. Edwards is the founder of Portland, Oregon's PENSOLE Design Academy. The revived school is to be named the PENSOLE Lewis College of Business and Design (PLC). 
According to Edwards, it will be the nation's only HBCU to reopen after being closed. Target, Cleveland Cavaliers owner Dan Gilbert, and the Gilbert Family Foundation all have expressed a desire to reopen the school. The newly renamed institution will collaborate with the College of Creative Studies (CCS), a Detroit-based art school where PLC will be housed until a permanent home is secured. Approval from the Michigan Department of Education is the final hurdle, as both the state legislature and the mayor have expressed support for the reopening.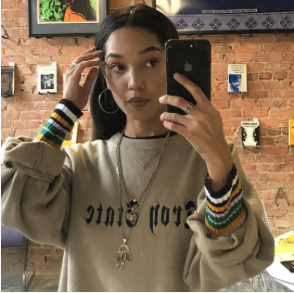 Above: Rosa Duffy ( from Instagram)
Free Library from Saint Heron and Rosa Duffy
Saint Heron, Solange Knowles' creative agency and Rosa Duffy have put together a library housing a digital and print collection with more than 50 titles. The library's focus is education, knowledge production, creative inspiration and skill development through works by artists, designers, historians and activists from around the world. Offered seasonally with selections by guest curators, the collection of rare, author-inscribed and out-of-print literary works allows readers to borrow a book of their choosing for 45 days at no cost. 
Rosa Duffy, founder of the Atlanta-based Community Bookstore and the reading room, "For Keeps Books," is guest-curating the first season of the Saint Heron Library, which runs from Oct. 18 to Nov. 30. Aesop, a multinational skincare brand, is sponsoring the first season of the Saint Heron Library. Borrowers are allowed to take out one book at a time. To keep the library free for readers, books will be sent via Worldnet and will include shipping and return-postage expenses. Items lost or damaged while on loan will be charged to the borrower at full replacement cost, plus delivery charges if applicable, using credit card information on file. The library is available via Saint Heron's website, saintheron.com starting Monday, Oct. 18. 
– Compiled by Sumaiyah E. Wade