Remembering Loleatta Holloway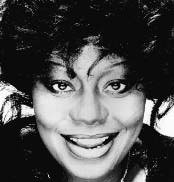 Chicago Native and accalimed singer Loleata Holloway passed from a recent illness . She got her start singing Gospel music in Chicago churches. Later working as an R&B and soul singer, Loleatta Holloway earned acclaim but failed to find wider success. That is, until she was re-launched as a disco diva with singles such as 1980's 'Love Sensation'.
An enormous hit, it started a golden run for the singer. Matching up tempo disco rhythms with her powerful voice, Loleatta Holloway became an icon scoring a total of four number ones on the Club Play charts.
Here is a mix of Love Sensation