Above: Hale Woodruff, Carnival, oil on canvas, circa 1958. Sold for $665,000, a record for an abstract

"We are beyond thrilled with the results of the October 7 auction, which was a historic sale for Swann Galleries:our first auction to hammer over $4 million. Great excitement about our sale offerings resulted in auction record prices for eleven artists, including Belkis Ayón, Elizabeth Catlett and Howardena Pindell, and significant prices for many others, including Edward Bannister, Richmond Barthé and Hale Woodruff," noted Nigel Freeman, director of African American Art at Swann Galleries. The sale totaled over $5 million, including buyers premium.
​Leading the auction was Hale Woodruff's Carnival, oil on canvas, 1958, at $665,000, the highest price achieved for an abstract work by the artist. Additional abstract works of note included Norman Lewis's Past Time, oil on canvas, 1950–51 ($233,000), and a 1970s work on paper by Lewis in hues of deep blue and black ($161,000).
​
Above:

Elizabeth Catlett,

Head
, carved limestone, 1943. Sold for $485,00, a record for Catlett.

Sculpture also proved to be popular among collectors with a rare limestone work by
Elizabeth Catlett
—
Head
, 1943—establishing a new record for the artist at $485,0
0
0 (the previous record was established by Swann in
2019 at $389,000). Simone Leigh was on offer with
Untitled (Vessel)
, glazed terra cotta stoneware, circa 2004 ($149,000), and a 2011–12 glazed
terra cotta cowrie shell ($106,250). Richmond Barthé's scarce female figure
Black Majesty
, bronze with a brown patina, 1969, also found success ($106,250).
​The sale offered 24 lots to benefit the Brandywine Workshop in Philadelphia, of the 24 lots 20 found buyers, totaling $196,000. Most notable of the works on offer were collographs by Belkis Ayón— Temores Infundados, 1997, earned a record for the artist at $75,000. While KKK Boutique II, a 1996 etching by Camille Billops, also brought a record for the artist at $9,375.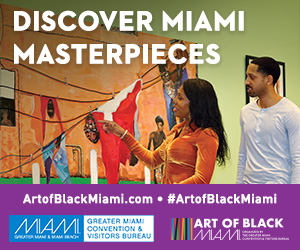 ​Rounding out the top lots were assemblage artist Howardena Pindell and Noah Purifoy, with Pindell's Untitled #57, 1974–75, an excellent example of her punched paper works, earning a record for the artist at $137,000. Figurative works by Hughie Lee-Smith, Ernie Barnes, Bob Thompson, as well as exceptional works in photography by Lorna Simpson and Lyle Ashton Harris proved to be successful among collectors.
​Swann Galleries is currently accepting quality consignments for the spring 2022 season. For the house's most up-to-date schedule visit swanngalleries.com