The Fountainhead is thrilled to announce a $100,000 donation in honor of Jane Wesman, an accomplished publicist, art collector and philanthropist who has long supported the organization and its mission. The donation secures funding for The Climate and Environmental Sustainability Residency, which will select three painters whose practice considers climate change as an important subject matter. The residency will launch in April 2022.
JW on porch .jpegIn its 13-year history, Fountainhead has focused on empowering artists who can advance transformational narratives around the most critical issues of our time. Jane Wesman's support offers selected artists the opportunity to focus on one of the most urgent challenges facing Miami, the home of Fountainhead's operations and a ground zero for sea level rise. A thematic residency offers a totally unique platform from which to consider solutions to these increasingly dire circumstances.
"There's no greater crisis today than climate change and global warming," says Wesman, who is the president of Jane Wesman Public Relations, Inc. and an avid supporter of contemporary art. "What we do during the next few years will determine whether we implement solutions or unleash irreversible disaster. Through their work, the artists participating in the 2022 Climate and Environmental Sustainability residency challenge us to act in the face of imminent danger. Their creative output brings the message home: we cannot hesitate. We must find solutions now."
To select the artists in residence, Fountainhead asked its alumni artists to nominate fellow artists whose work delves into climate-focused questions. A panel of art-world experts has been convened to make final selections for the residency; these panelists include Ombretta Agro'Andruff, the founder and executive director of ArtSail, an interdisciplinary arts platform addressing climate change; Steve Miller, a visual artist incorporating science and technology into photographic and conceptual works; and Terrie Sultan, an independent curator and cultural consultant and the former director of the Parrish Art Museum.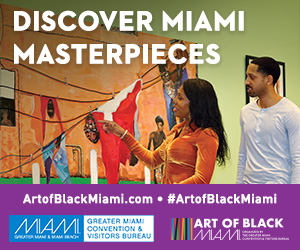 Fountainhead's power lies in its ability to intimately connect artists with the public on a personal level, facilitating conversations that raise awareness around critical topics while galvanizing action. The goal of this thematic residency program is to connect selected artists-in-residence with audiences who can identify with and be inspired by their work.
Kathryn Mikesell, the co-founder and Executive Director of Fountainhead, says that Ms. Wesman's donation celebrates the impact artists can make on our society. "Jane's support is a remarkable vote of confidence in artists' ability to tell stories that both create awareness, shift perspectives, and encourage change."
Convening in September, the panel will make their selections and Fountainhead will announce selected artists in November 2021.
About Jane Wesman
Jane Wesman, president of Jane Wesman Public Relations, Inc., is deeply engaged in the world of contemporary art as a collector and supporter of cultural institutions, artists' residencies, and exhibitions. An enthusiastic champion of young artists as well as women in the arts, she is a long-time supporter of the Arts Administration program at Simmons University and sits on the board of Miami's ArtSAIL. Wesman, who is a graduate of Simmons College and the author of DIVE RIGHT IN — THE SHARKS WON'T BITE: The Entrepreneurial Woman's Guide to Success, is married to attorney Donald Savelson. They divide their time between New York and Miami.
About the Panelists
Ombretta Agro'Andruff is an Italian-born, Miami-based freelance curator and climate activist, with more than twenty years of curatorial expertise and an international practice across non-profit institutions, commercial galleries, and art advisory pursuits with private clients. An avid swimmer, diver and kiteboarder, Agro'Andruff's passion for the Florida waterways inspired ARTSail, a nomadic residency and research initiative that instigate creative and climate change inquiry.
Steve Miller has been working with art, science and technology since 1980. He has collaborated with the 2003 Nobel Laureate in Chemistry, Rod MacKinnon, in a project about human protein, worked at Brookhaven National Labs and at CERN in Geneva where he lectured to the Theory Group. For a decade, Miller worked on a photographic project about the Amazon. The project, entitled Health of the Planet has been published as two monographs. His work has been presented as solo exhibitions in Paris, Bordeaux, Marseille, Hong Kong, Rio, London, Boston, New York City and, most recently, at the National Academy of Sciences in Washington, DC. As a designer, Miller has worked with Osklen, Brazil, Art Multiples, Kathmandu Project (Art Rug Projects), James Paul Cheung and under his own label at healthoftheplanet.art. Miller also designs one of a kind custom surfboards and skatedecks available at stevemiller.art.
Terrie Sultan is an Independent Curator and Cultural Consultant and Principal Museum Strategist at Art Museum Strategies at Hudson Ferris in New York City. She has more than thirty-five years of experience as a museum professional. She served as Director of the Parrish Art Museum from 2008 to 2020 where she managed a $5.4 million annual budget, completed a $33 million capital campaign and oversaw design and construction of the new Museum facility designed by Herzog and de Meuron. From 2000 to 2008 she held the position of Director of the Blaffer Art Museum/University of Houston following twelve years as Curator of Contemporary Art at the Corcoran Gallery of Art.