Eva Obodo's Recent Works Opens at ko Gallery, Lagos
On February 25, 2021, a new exhibition featuring recent works by Eva Obodo opened at ko Gallery, Lagos, Nigeria. Aptly titled Recent Works, Obodo creates mixed media artworks using jute and charcoal, which are formed by processes of wrapping, tying and bundling. Obodo's compositions are used as metaphors to critique socio-political and economic structures that frame contemporary culture. This exhibition reflects a new direction in Obodo's practice of exploring cloth, moving more into three-dimensional space.
Obodo uses an abstract formal language to contemplate issues of political corruption, economic inequality and environmental destruction. In his free-standing charcoal sculpture, House of Palliatives, Obodo refers to the viral social media videos during the looting of COVID-19 warehouses across many states in Nigeria in 2020. In Emissions, he wraps intricately wound jute threads to address the ecological impact of man's activities in the natural environment. In other works, such as Serious Business and Contract Award, he references the ubiquity of financial misconduct.
Eva Obodo currently serves as senior lecturer in sculpture at University of Nigeria, Nsukka, where he received his Master of Fine Arts and his doctorate. He was formerly a lecturer at Benue State Polytechnic, Ugbokolo. Obodo has held two solo exhibitions with Arthouse—The Space in Lagos, including Ngwugwu (Packages) in 2019 and Line.by.Line in 2015. He has participated in several international exhibitions, including the Osaka Trienniale (Japan) and DAK'ART (Senegal). In 2013, he was the recipient of the Smithsonian Artist Research Fellowship Award.
Eva Obodo's artistic career has been influenced by his relationship with Prof. El Anatsui, his teacher and mentor and a guiding figure of the Nsukka group. In addition to his studies, Eva Obodo worked as a studio assistant in El Anatsui's studio for many years.
The exhibition will be on view until March 13, 2021.
SOUTH SOUTH Commences SOUTH SOUTH Veza with an Auction
SOUTH SOUTH, a new online platform highlighting art made in the southern hemisphere, launched recently. First conceived by Johannesburg's Goodman Gallery, "SOUTH SOUTH responds to an acute need, " said Goodman Gallery Director Liza Essers. "It aims to redress an imbalance in the mainstream Western axis of the art world, creating a space to reveal artistic production from regions across the globe and for urgent and nuanced conversations of the global south to be amplified."
Its first event, called SOUTH SOUTH Veza, commenced February 23, 2021 with an auction. Primarily an exhibiting and selling affair, the online event leverages auction formats and unique IT solutions to exhibit 50 galleries, and a series of live talks, films and performances. Curating the talks program titled Think Tank is Elvira Dyangani Ose, director of London's The Showroom. Paula Nascimento and Suzana Sousa, both independent curators and researchers from Angola who curate the exhibition. Physical pop-ups will follow the online gathering in seven cities worldwide, including Johannesburg and Tokyo.
SOUTH SOUTH Veza, which takes its name from the isiZulu, means "to show, produce or reveal." Participating galleries include: El Apartamento, Havana; Dastan's Basement, Tehran, Iran; First Floor Gallery, Harare, Zimbabwe; Gypsum, Cairo; and Rele Gallery, Lagos, Nigeria.
Exhibitions and other SOUTH SOUTH Veza programs will be accessible until March 7, 2021.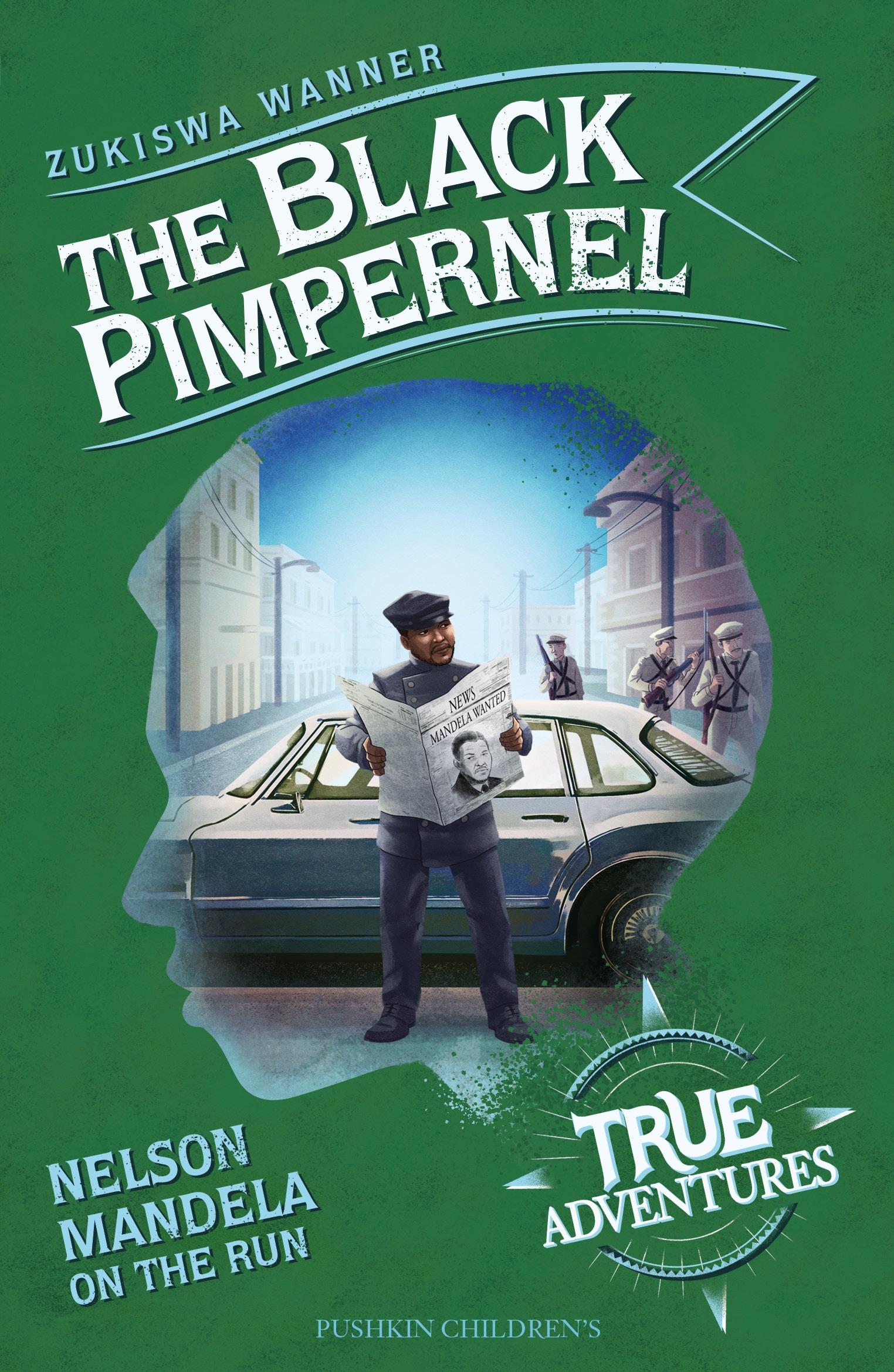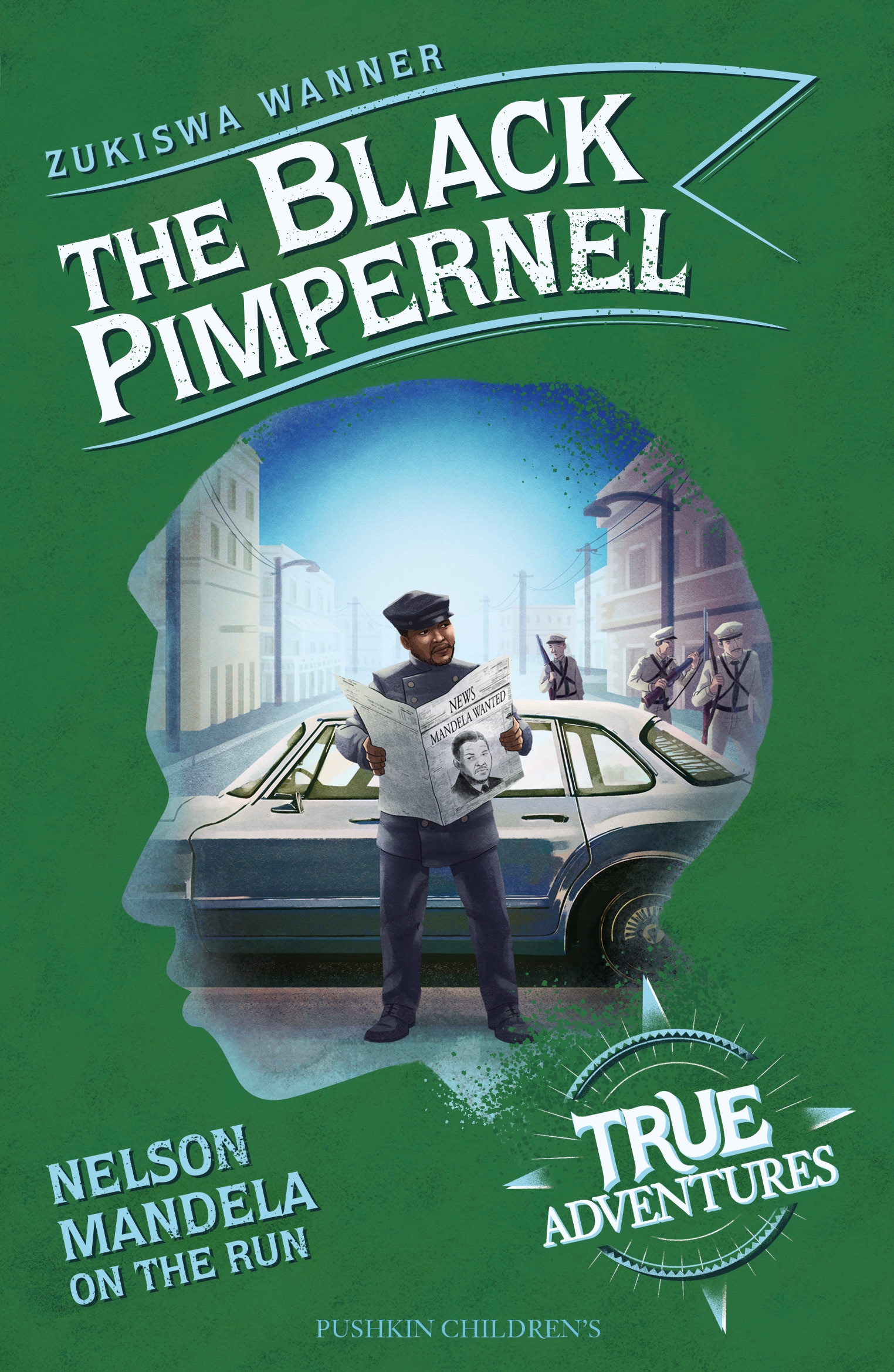 Zukiswa Wanner's Forthcoming Children's Book on Shelves May 2021
South African novelist Zukiswa Wanner has announced that there is a new children's book coming soon to be published by UK's Pushkin Children's Books in May. Titled The Black Pimpernel: Nelson Mandela on the Run' the 160-page book is most suitable for 8-to-12-year olds and will be released on May 6, 2021.
Wanner's previous novels include The Madams (2006), Men of the South (2010) and London Capetown Joburg (2014). She has served on the board of Writivism and as a judge for the Etisalat Prize for Literature and Commonwealth Short Story Prize. In 2020, she launched the Afrolit Sans Frontieres Literary Festival, which brought together 16 writers assembled virtually who shared their work with readers in a live broadcast on Facebook and Instagram. She received the 2020 Goethe Medal Award and was named the 2020 Brittle Paper African Literary Person of the Year for her contribution to literature on the continent.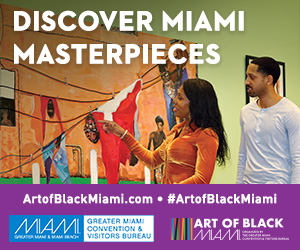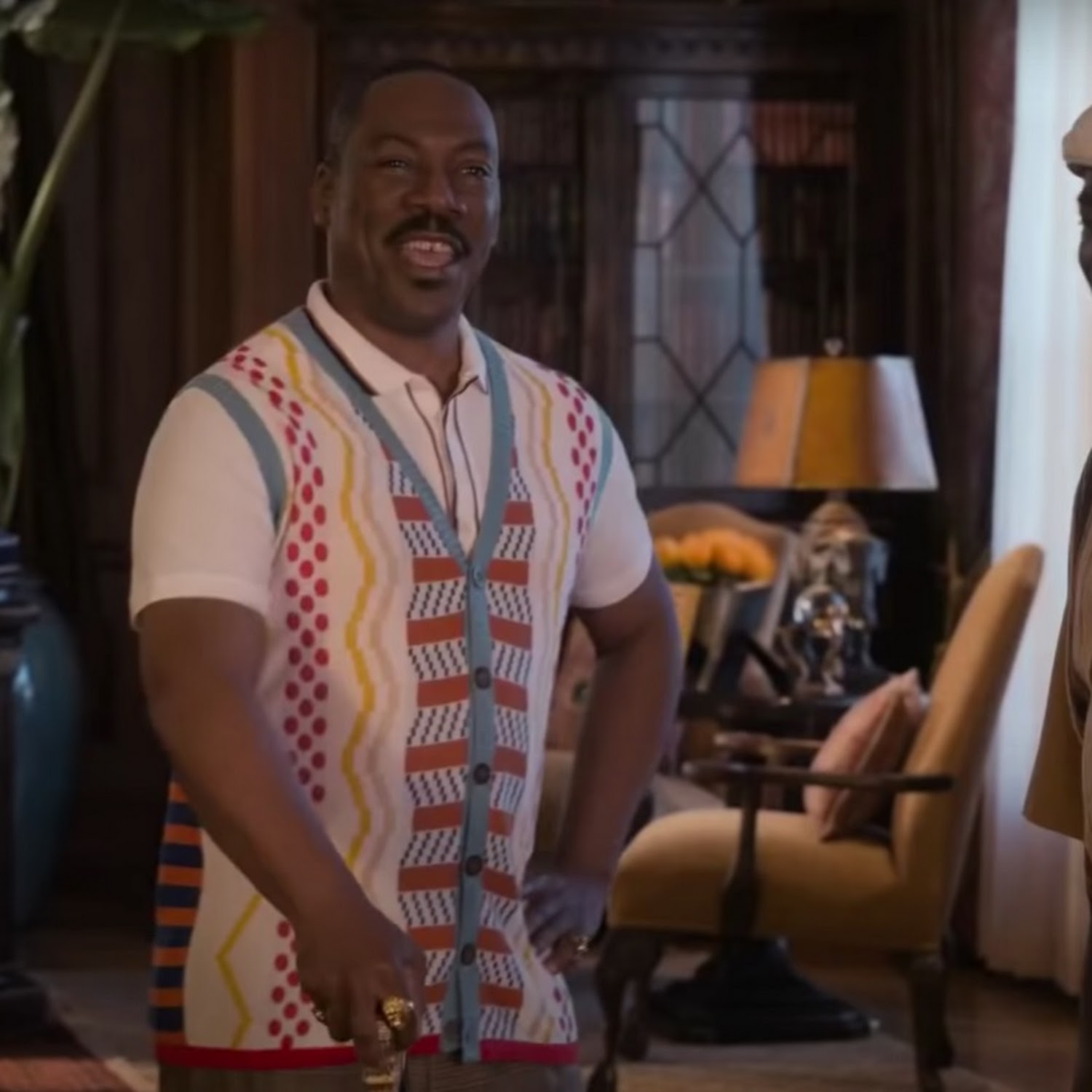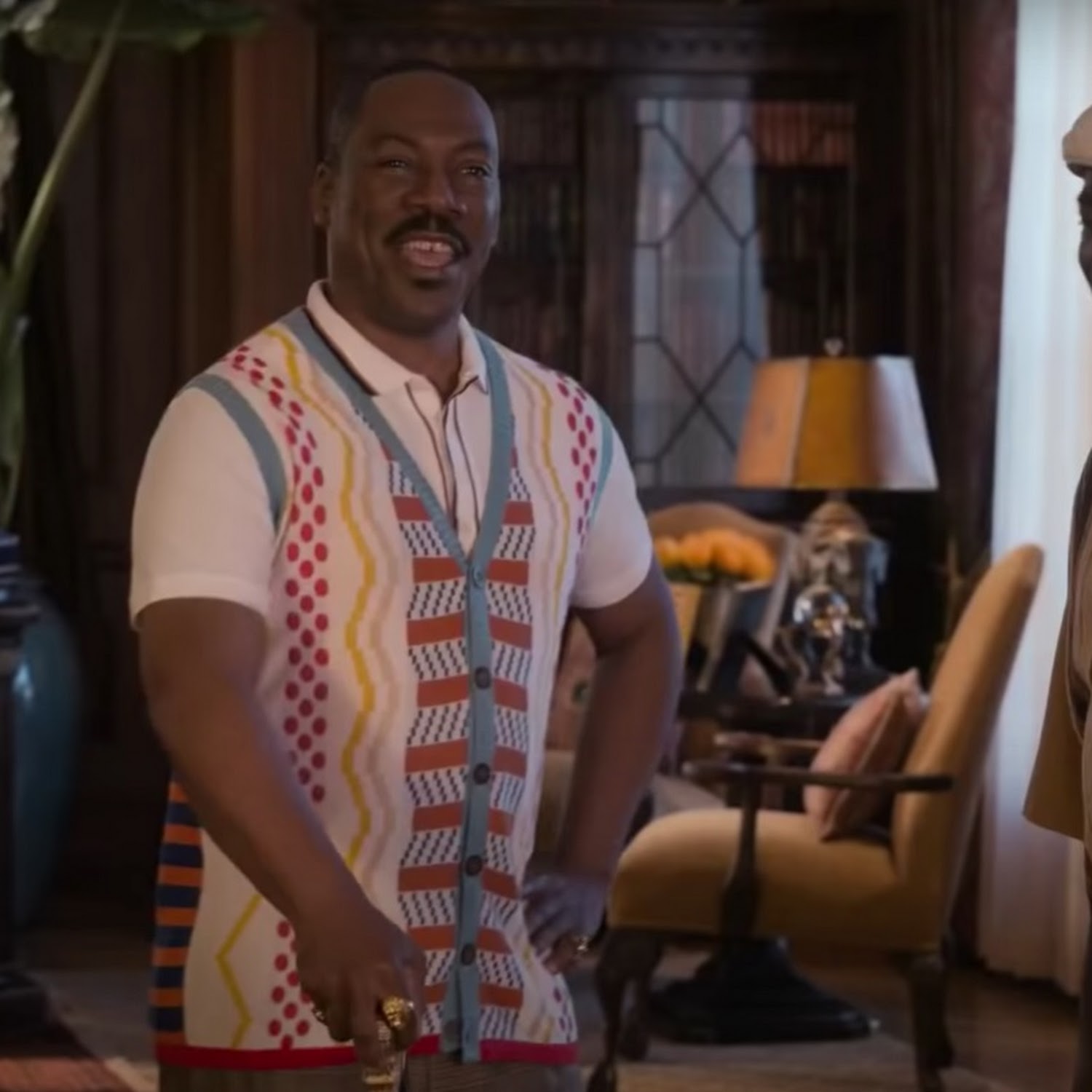 South African Fashion Label Maxhosa Featured in Forthcoming Coming 2 America
South African designer Laduma Ngxokolo's Maxhosa knitwear once again has made the headlines recently, as his designs have been spotted in the exciting forthcoming film Coming 2 America.
The Maxhosa designer recently shared on his Instagram that the famous American costume designer Ruth E. Carter had contacted him personally to work together on the costumes for the film. Ngxokolo announced the news shortly after the Coming 2 America trailer officially came out. Ngxokolo went on to reveal that he had been working with Carter since 2019.
Ngxokolo's signature designs are worn by lead actor Eddie Murphy and other cast members including South African actress Nomzamo Mbatha, who has clinched her first Hollywood role in the film, according to KayaFM. The proud South African designer even changed his location to Zamunda (the fictional kingdom of Coming 2 America) on his Instagram and wrote that history had been made by dressing stars he grew up watching and could only dream of meeting.
David Oyelowo's The Water Man to Show on Netflix
David Oyelowo's first directed fantasy movie, The Water Man, will show on Netflix. This comes after the film premiered at the 2020 Toronto International Film Festival and received critical acclaim. Starring David Oyelowo, Rosario Dawson, Amiah Miller and Lonnie Chavis, the film is inspired by the historically popular sci-fi film, E.T. With this movie, Oyelowo wanted to create a supernatural film with Black leads.
The Water Man tells the story of a young Black boy, Gunner, whose mother is dying and who seeks a healing remedy for her. Gunner, together with a local friend, set off on an adventure to find a mythical figure called The Water Man, whom they believe will be able to help.
Oyelowo revealed in an interview with Variety that the story was created for his 12-year-old self, who watched sci-fi and fantasy movies in which he was not represented. He said that he didn't see himself in those movies, even though he related to those characters. So, it was an amazing opportunity for him to make a film for a family that looked like his to be center stage for once.
The film has been called a family adventure as it follows Gunner going through strange events in a forest in order to save his mother. Oyelowo reportedly produced the project under his Yoruba/Saxon Productions banner. The film is also produced by Oprah Winfrey's Harpo Films and ShivHans Pictures. According to Deadline, RLJE Film will distribute the film in the U.S. on May 7, and Netflix is expected to release the movie internationally in the latter part of 2021. Oyelowo has described The Water Man as a love letter to mothers everywhere.
Yasmin Angoe's Debut Novel, Her Name is Knight Goes to Screen
Ghanaian-American writer Yasmin Angoe's forthcoming debut novel titled Her Name is Knight, has been selected for screen adaptation in series by Endeavor Content and Ink Factory in a seven-figure deal.
In an interview with her local news station in South Carolina, the former English teacher revealed that she had not yet acquired a literary agent or publisher when she submitted a sample of her draft for the 2020 Eleanor Taylor Bland Crime Fiction Writers of Color Award, a $2,000 grant that celebrates excellence and diversity in crime writing.
On winning the award, Angoe then secured a six-figure preempt with Thomas & Mercer for the coming novel as well as her second novel in progress.
Her Name is Knight is expected to hit the book stands by October 2021.
Compiled by Roli O'tsemaye