During the COVID-19 crisis, the Taft Museum of Art is continuing to provide virtual experiences for audiences that are seeking new ways to stay inspired. As part of these efforts, the Taft has debuted its next Virtual Studios collaboration with The Welcome Project. The limited series employs artists while offering audiences a unique chance to discover artists' studios, techniques, and unique talents.
"Both artists and immigrants have been disproportionately affected by the pandemic due to the large amount of freelance, gig, and side work that both of these groups do, it makes it exponentially more difficult to get unemployment and other benefits that most traditionally employed people may be eligible for. The irony is that artists and immigrants are also perhaps the most needed for cultural healing and social connection during this time. We are so proud to partner with the Taft to provide a glimpse into the lives and work of these amazing artists, offering connection and understanding when we have to be physically distant."—Cal Cullen, Wave Pool Co-Founder and Executive Director
Episodes will be released throughout July and August at taftmuseum.org/adult-programs/virtual-studios and will feature the following artists:
Radha Lakshmi: Born and raised in Chennai, Tamilnadu, India, Laskhmi is a visual artist trained in printmaking with other focuses including ritual performance art and community art. Lakshmi has a Bachelor of Fine Art from the Art Academy of Cincinnati and a Masters of Fine Art from the University of Wisconsin. At the core of her mandala work are layers and metaphors, culminating in a visual composition that reflects her personal views. Layering includes archetype icons, color, light, design, food, conversation, inclusion, and shared empathy.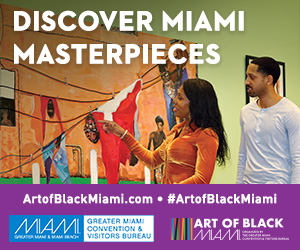 Madeline Andambakuwa: Andambakuwa is a communication expert, a public speaker, visual artist, writer, and poet, originally from Harare, Zimbabwe. She immigrated in 2001 to Cincinnati, Ohio a sister city to Harare. She believes that in every adversity, there is a gifted champion or game-changer rising with strength and resilience, ready to change the world and make an impact. Each piece of art and each poem is a statement of resilience, a refusal to interfere with destiny, and a voice of raw creativity. 
Mónica Andino: Originally from Honduras, Cincinnati-based artist Andino has a background in Graphic Design and Fine Arts. Her portfolio includes illustrating books and creating visual identities, digital media, packaging, advertising, signage, album covers, and more. For 9 years she has been dedicated to graphic creation, collaborating with agencies, publishers, brands, non-profits, and entrepreneurs worldwide. Her work has been exhibited in Chile, Spain, Mexico, United Arab Emirates, the United States, and Honduras. Her graphic art has been also recognized in the 8th Catalog Iberoamérica Ilustra by Fundación SM (2017), Mention of honor at 3×3 Magazine, 3×3 Illustration Annual No. 13, (USA), and by The National Association of Latino Arts and Cultures (NALAC), USA, 2019-20. 
Adriana Prieto Quintero: Venezuelan poet Quintero has a bachelors in Education and a master's degree in Literature. Prior to moving to Cincinnati, Quintero taught as a Children's Literature and Spanish teacher and won grants to develop regional programs for children in multiple communities. Focusing now as a poet, her work centers on indigenous schools and neighborhoods of Venezuela. The purpose of her work has been to develop better opportunities for minorities, access to the platforms, social networks, and good educational systems. 
Pedro Moreno: Moreno is a multimedia artist who immigrated from Bolivia more than 40 years ago. Moreno studied at art schools in La Paz, Bolivia, Texas, and Louisiana before coming to Cincinnati. Paint is Moreno's primary medium, using it to describe and preserve his thoughts on life, its complexity, and the world as a home. Much of his recent work is inspired by Spanish culture. In 2018 and 2019, his work was displayed at the Peaslee Neighborhood Center in Cincinnati and was recognized as the 2019 Movement Artist of the Year by the Cincinnati Interfaith Workers Center. The Welcome Project has also exhibited his works as the resident artist during Summer 2019.