Above: Nyaba L. Ouedraogo La Vie [The Life] From the series The Phantoms of the Congo River, 2011 Inkjet print. Courtesy of Nyaba L. Ouedraogo and Gallery Galea, Avignon, France
Years ago, Photographer Kacey Jeffers left his Caribbean home of Nevis to live and work in London as a model. His interest in modeling was sparked when he caught an episode of America's Next Top Model on television. Modeling struck him as an interesting career that might take him far away from the island life he knew so well. He eventually moved to New York, a city he took to almost immediately. In 2018, Jeffers was prompted to return home as his U.S. visa neared expiration.
Home is vastly different from the bustling cities to which Jeffers grew accustomed while abroad. Nevis is a small island (36 square miles) with a population of just over 11,000. It is one of two islands that comprise the country of St. Kitts and Nevis. While tourism is a major industry in Nevis, visitors are often looking to enjoy the relative peace, quiet, and natural beauty of the place.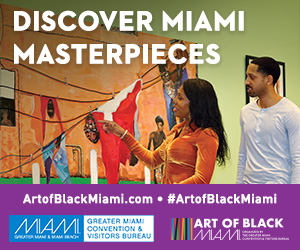 Jeffers admits that Nevis felt the same as it had when he left three years prior, but something in him had changed. Initially, he had fears about sustaining his career as a photographer. "Once I accepted that I was back home for a reason and gave myself permission to define who I wanted to be in the world on my own terms, I started to see Nevis in a different light," Jeffers says. "I surrendered and found ways to integrate being here into my creative process."
Jeffers's debut monograph, Uniform, traverses 14 Nevisian schools to profile 26 students in their school uniforms. Jeffers reached out to teachers, emphasizing his desire to highlight students who, for whatever reasons, might have shied from the spotlight. The school uniform is a complicated vehicle and apt metaphor for generational hopes and dreams. Often in the diaspora, particularly in the Caribbean, the uniform has come to represent so much: a caretaker's love, a family's hopes for a brighter future, a student's untapped potential.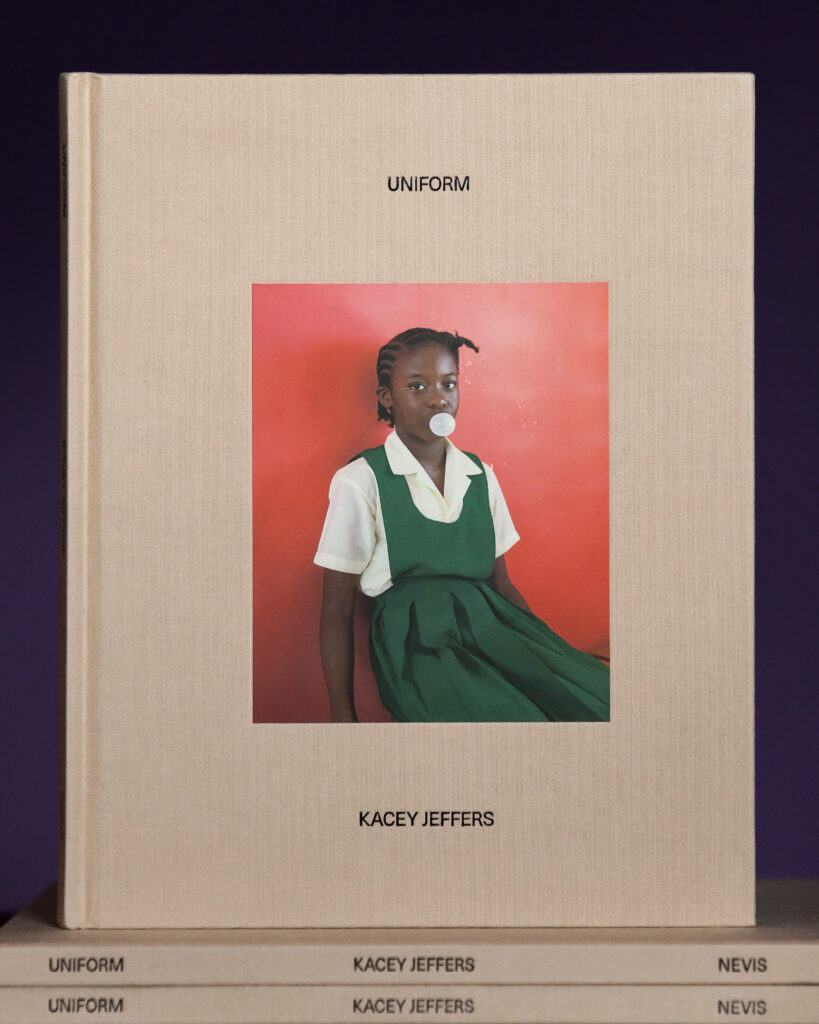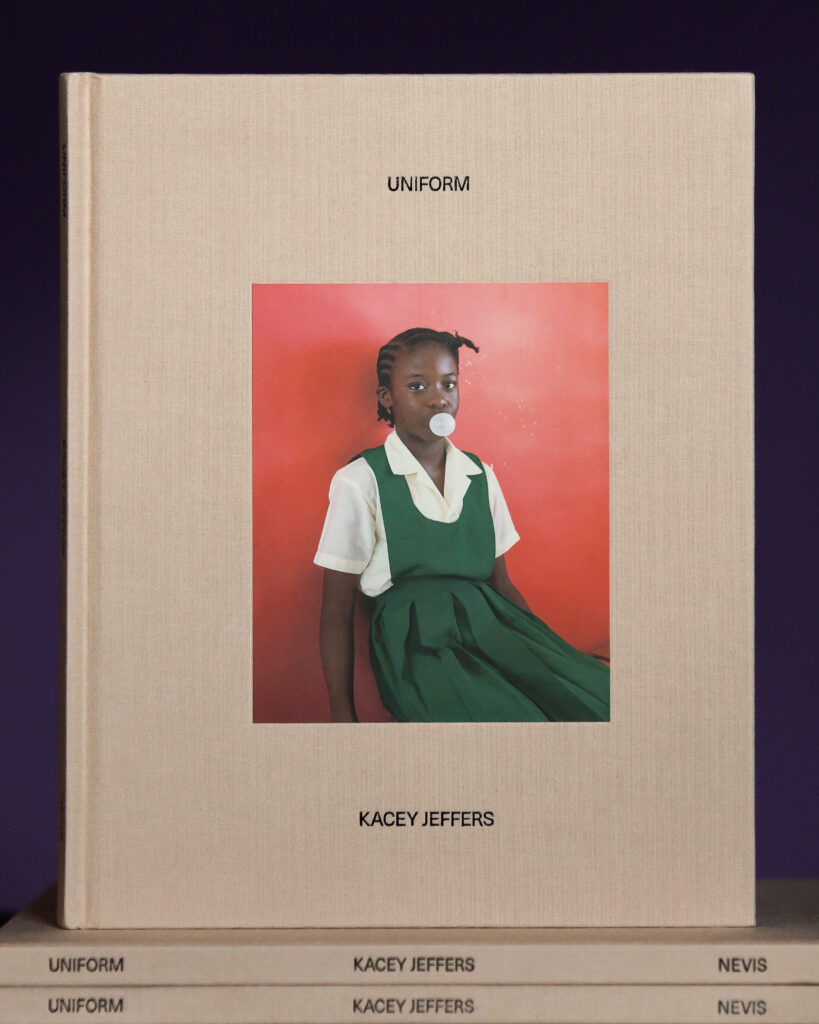 Jeffers fondly remembers his own mother starching his school uniforms with care and precision on Sunday evenings. She saw him off in the mornings with a gentle warning: "Go to school and learn and bring this uniform back home just how you left with it." Jeffers admits that this led to a preoccupation with safeguarding his uniform during the school day.
Making ample use of brightly colored school environs to accent his portraits, Jeffers includes just enough of the settings to set the mood but not detract from those featured. Despite similarly themed attire, the students burst with individuality, quiet power and optimism. Each photograph in Uniform is preceded by a page that includes the student's name, age, school, and direct quote. The quotes are a thoughtful touch, ensuring that the narrative power remains with these young collaborators.
In visiting schools for this project, Jeffers was taken back to his own childhood. "Speaking to the kids really gave me perspective on who I might've been, feelings I might've had and the like. It was very cathartic," says Jeffers. "The anxieties they have are universal, timeless even."
One thing that struck Jeffers during his work on Uniform was the way in which technology now permeates school life and provides access to the world.
In capturing these images and working closely with the students to share their hopes, dreams, and realities, Jeffers gives them a platform and a mirror—a way to connect and relate to their peers as well as a way to see themselves reflected in an art book. The quotes, like the photographs, are neither sensational nor overly wrought. Maybe this is a result of the magic that happens when Caribbean moments are documented from an insider's perspective.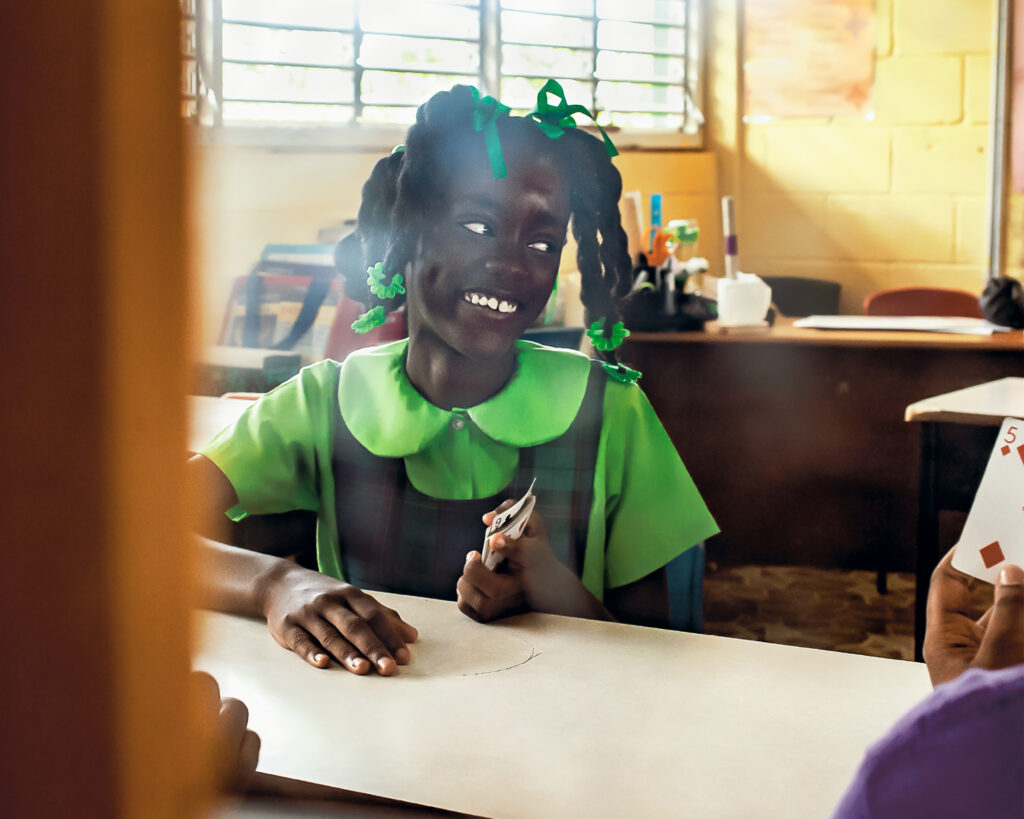 "My grandma gives me courage. She says, 'Don't worry about bullies, you will elevate.' One thing I like about myself if the gap between my teeth. I think it is very unique to me. Being a Black woman I feel that I can do anything. Black women are beautiful, proud, and strong."
-Aniya-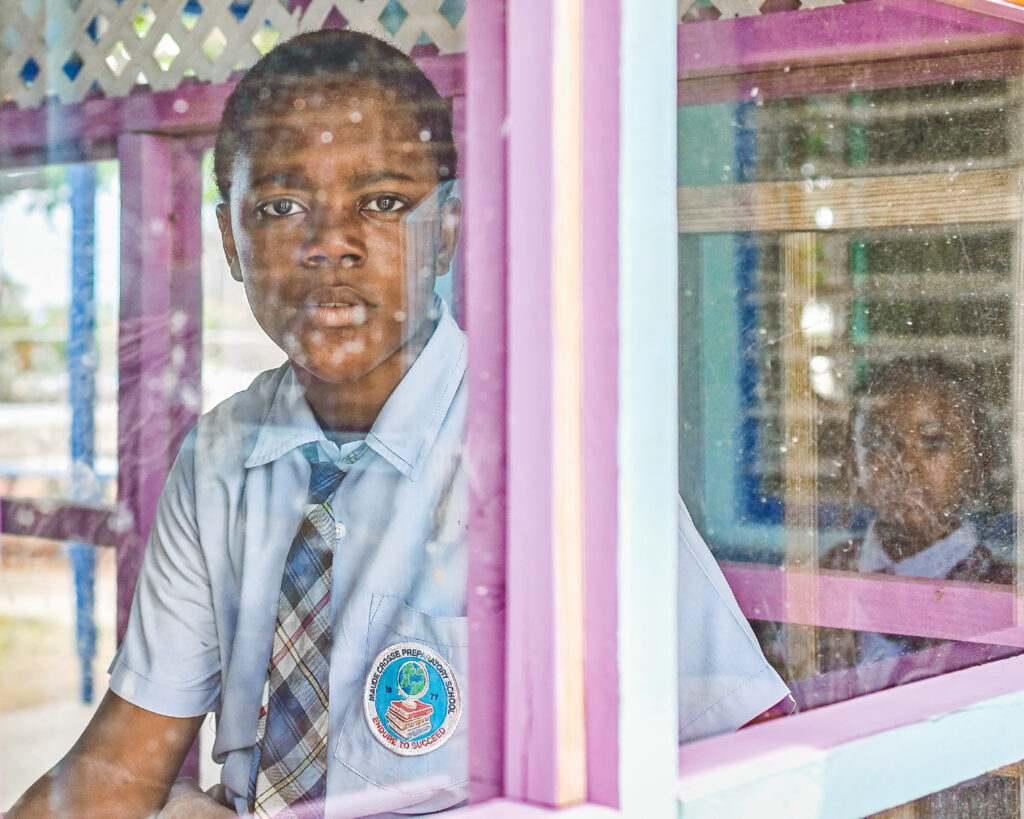 "I go to church every Sunday morning at 10 o'clock. The pastor prays for me. What do I pray for? For the country to be better. For people who are sick. And for safety when I ride my motorcycle to the beach." -Thaine-
Uniform is available for purchase here: http://www.kaceyjeffers.com/shop
African Cosmologies: Photography, Time, and the Other
Founded in Houston in 1983, Fotofest has established its reputation as a platform for emerging and established visual artists. The Fotofest Biennial occurs citywide in collaboration with galleries, museums, and art spaces across Houston. This year's theme is African Cosmologies: Photography, Time and the Other, and it is the first time in history that the central exhibition focuses on artists of the African origin. Due to COVID-19-related shutdowns, Fotofest postponed remaining in-person biennial events and programs and moved its creative arts conversations online.
The exhibition book of the same name is curated by Dr. Mark Sealy, MBE, director of London-based photographic arts institution Autograph ABP, the Association of Black Photographers. African Cosmologies: Photography, Time and the Other reflects the work of 33 artists of African descent from across the globe. The tome's five texts, including one from preeminent scholar and filmmaker Henry Louis Gates, Jr., explore the history of photography and art as they pertain to Africa, Blackness, and othering. The writers and artists in this collection interrogate, engage, and command the past, present, and future—taking matters into their own hands to shift the gaze and add dimensionality, texture, and complicated layers to the artistic canon.
"The establishment of a canonical reading of photography is a decidedly European affair and is in no way universal or democratic," Sealy says. "From the beginning, photography was wrapped up in the violence and colonialism of Europe and Africa. I hope this will let us explore who owns photography, and how different histories are now coming to the fore."
The sheer range and diversity of the artists are impressive, and the collection provides a short text on each artist alongside featured images of their work. Emerging artists are given as much space as established ones.
"These artists have chosen to act upon the entangled, hybrid dialectics and cultures that make up the contemporary global African subject," Sealy writes. "Through their work, they expose and expel the injustices of the colonizing camera."
African Cosmologies spans decades. It includes excerpts from the likes of late South African artist Ernest Cole, whose series House of Bondage (1967) is an account of life in apartheid South Africa. Cole's stark black-and-white images are a first-hand account of the traumas inflicted on Black South Africans as a result colonial legacies and racist ideologies. His book was banned in South Africa shortly after its release. Within these pages, Cole and his peers, set a foundation—a sort of historical context—through which the reader is primed for the work of contemporary artists like Sethembile Msezane and Aïda Muluneh.
Msezane's interdisciplinary practice serves as a stark reminder that time does not necessarily heal all wounds. In her film Falling, Msezane takes on the form of the Zimbabwe Bird, which is featured on the flag of Zimbabwe and represents ancient bird carvings linked to the discovery of the city of Great Zimbabwe.
Cecil Rhodes stole one of these sculptures and an intense struggle to reclaim the artifact ensued. In a photo mural, Msezane appears as the bird at the demolition of the Rhodes statue at the University of Cape Town. Her pose, arms outstretched and back rigidly straight, is haunting. The bird is a spectre from an ancient civilization; here, the creature appears on a landscape that, centuries later, is the antithesis of the prosperity and freedom that Great Zimbabwe represents.
Ethiopian artist Aïda Muluneh's Water Life series takes traditional feminine elements—headwraps, conservative dresses, regal updos—and imbues them with Afrofuturistic overtones. Her work explores issues of water access and contamination as a way to confront the dangers posed to women's health by Ethiopia's patriarchy. Her use of vibrant primary colors renders workaday tasks fantastical.
African Cosmologies feels exciting and new because it is. In so many ways, the artists represented here are a dream team of thinkers, seers, and cultural change agents. They include familiar names like Carrie Mae Weems (U.S.), Zanele Muholi (South Africa), and Samuel Fosso (Cameroon/France) and emerging creators with unique voices and histories. Collectively, these artists are making waves worldwide, wresting the narrative reins from the old guard and claiming space for a people whose voices are steadily rising.
African Cosmologies: Photography, Time and the Other is published by Schilt Publishing in conjunction with Fotofest Biennial 2020 and is available in stores and online for US $60.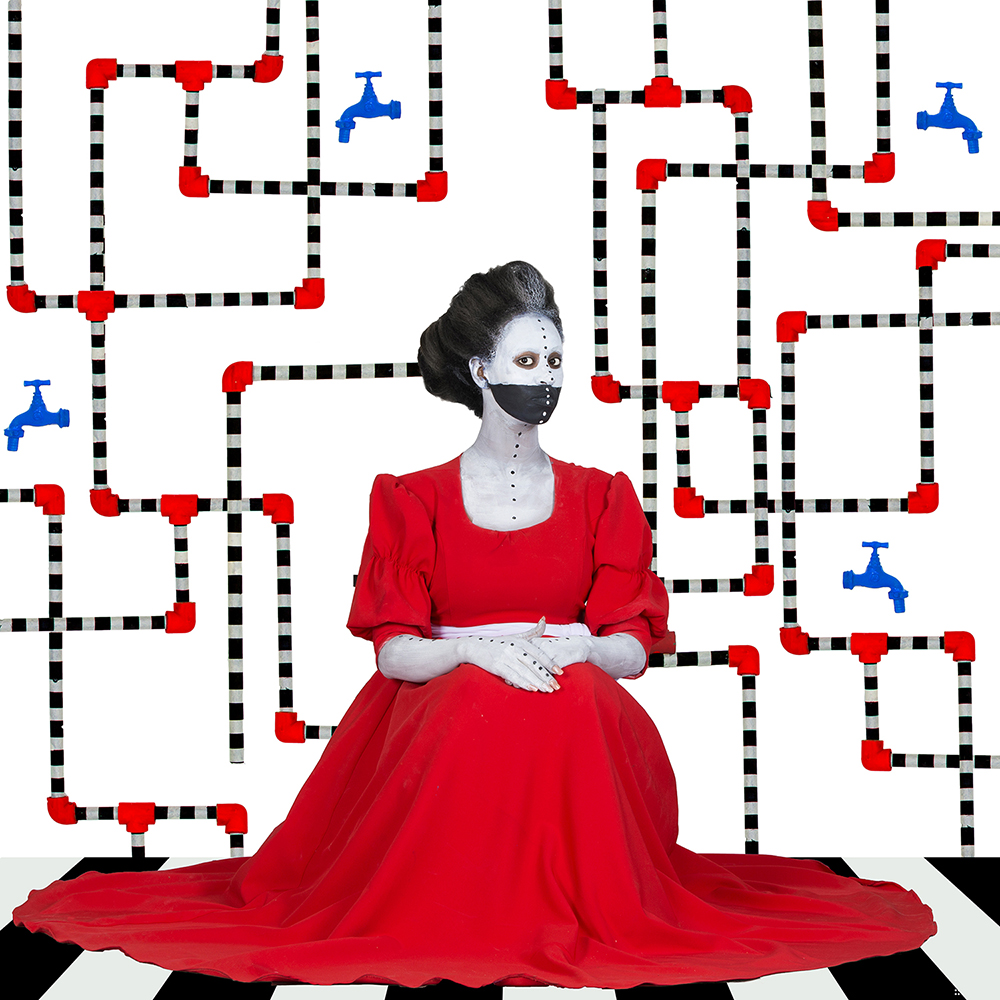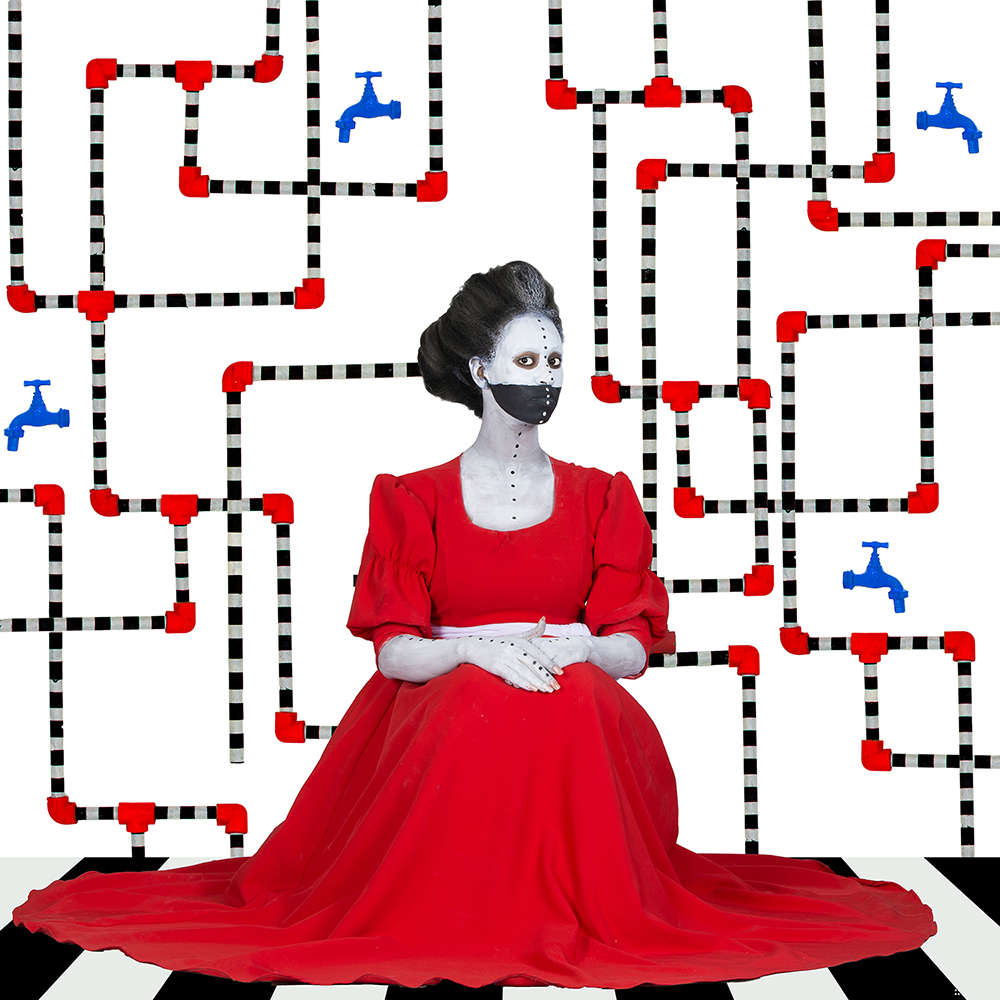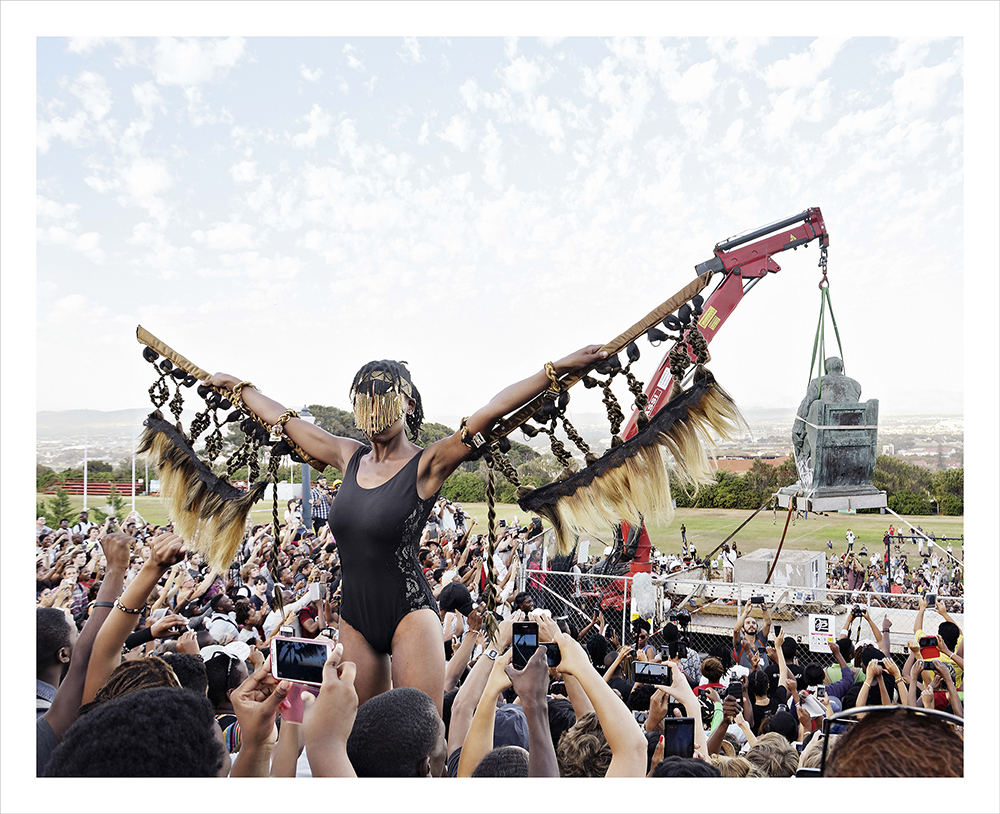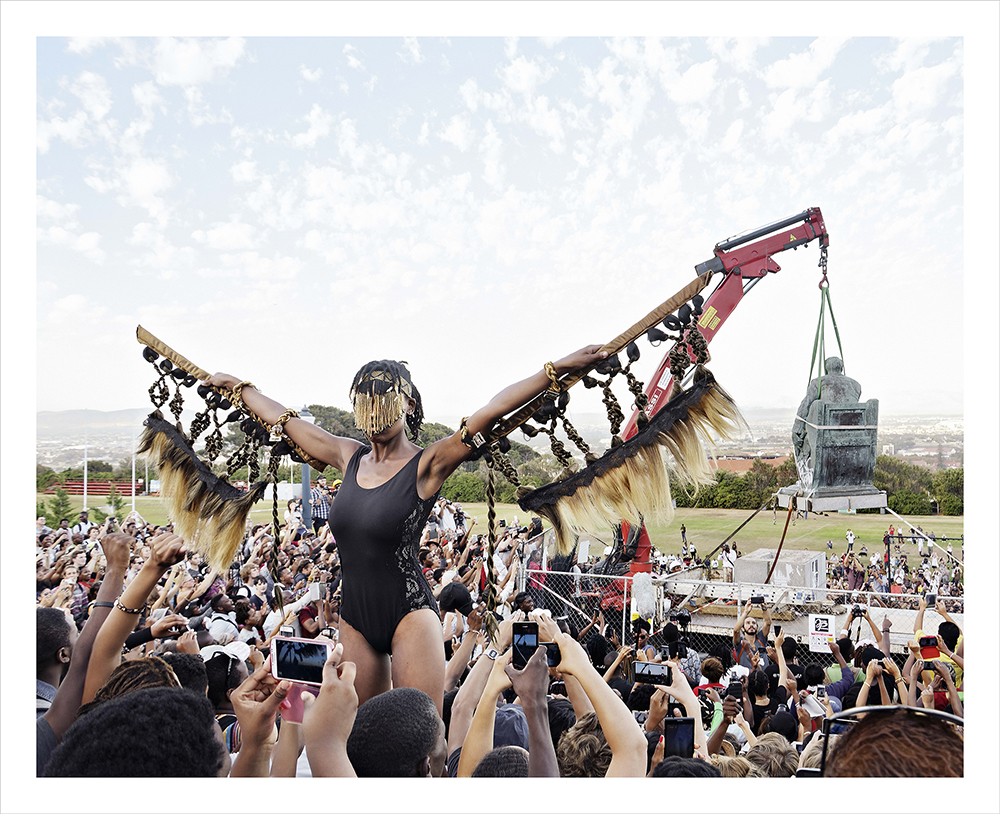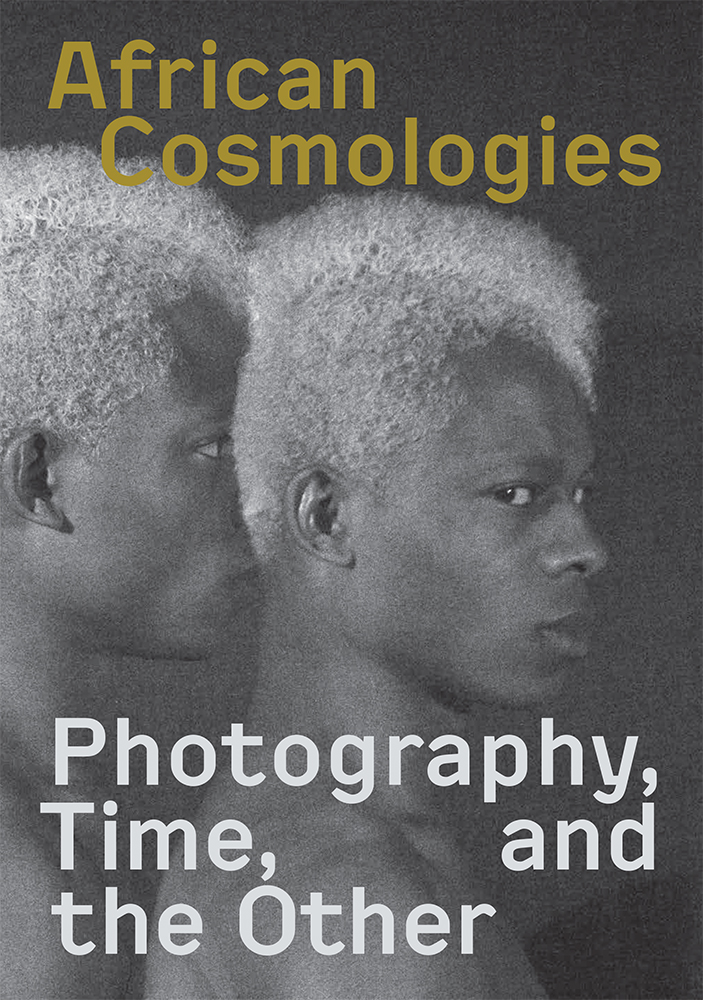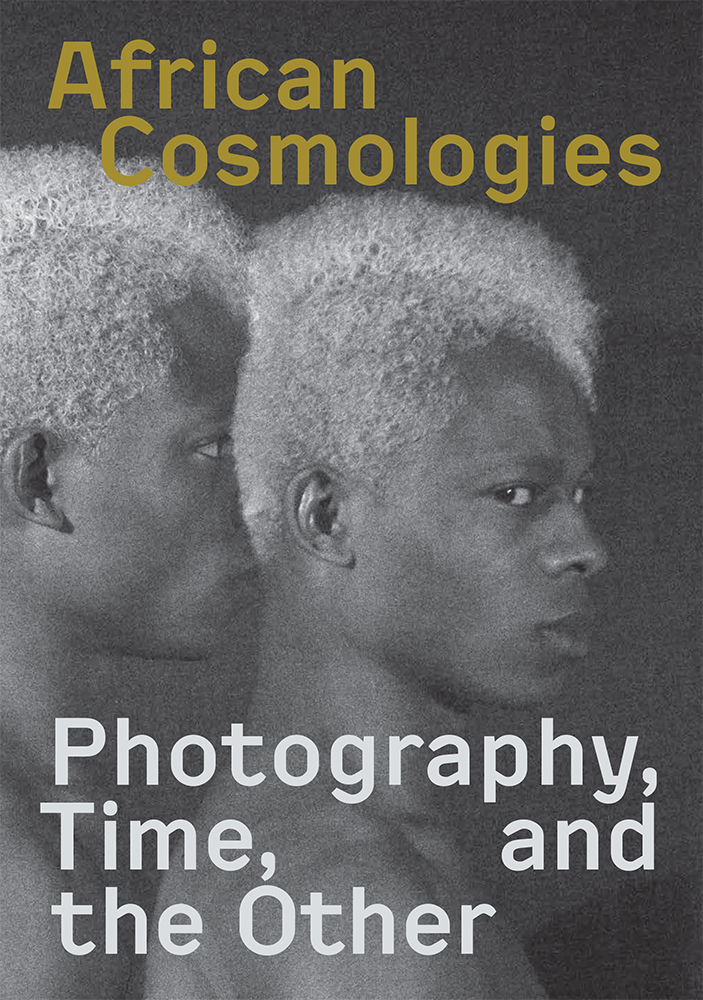 African Cosmologies: Photography, Time, and the Other is available in stores and online as of March 2020 in Europe and the U.S. and May 2020 in the rest of the world.
April Dobbins is a writer and filmmaker based in Miami. Her work has appeared in Miami New Times, Philadelphia City Paper, and Harvard University's Transition magazine, to name a few. Her films have been supported by the Sundance Institute, International Documentary Association, Firelight Media, ITVS, Fork Films, and the Southern Documentary Fund.