The past week in the African art and culture scene can be described as one of awe and recognition. The proliferation of a coming generation of practitioners in a multidisciplinary scope is an indication of the diverse forms of expression soon to be encountered in the contemporary art scene. We also get to see how art can be a tool for social activism and political awareness as Serpell and Title Deeds have shown us. While it is always exciting to anticipate new works from favorites in their known art form, the excitement is accompanied with admiration when they step onto new ground. We see this with Burna Boy as he surprises us with a fashion collaboration.
Apollo Magazine Honors 40 African Art Practitioners Under 40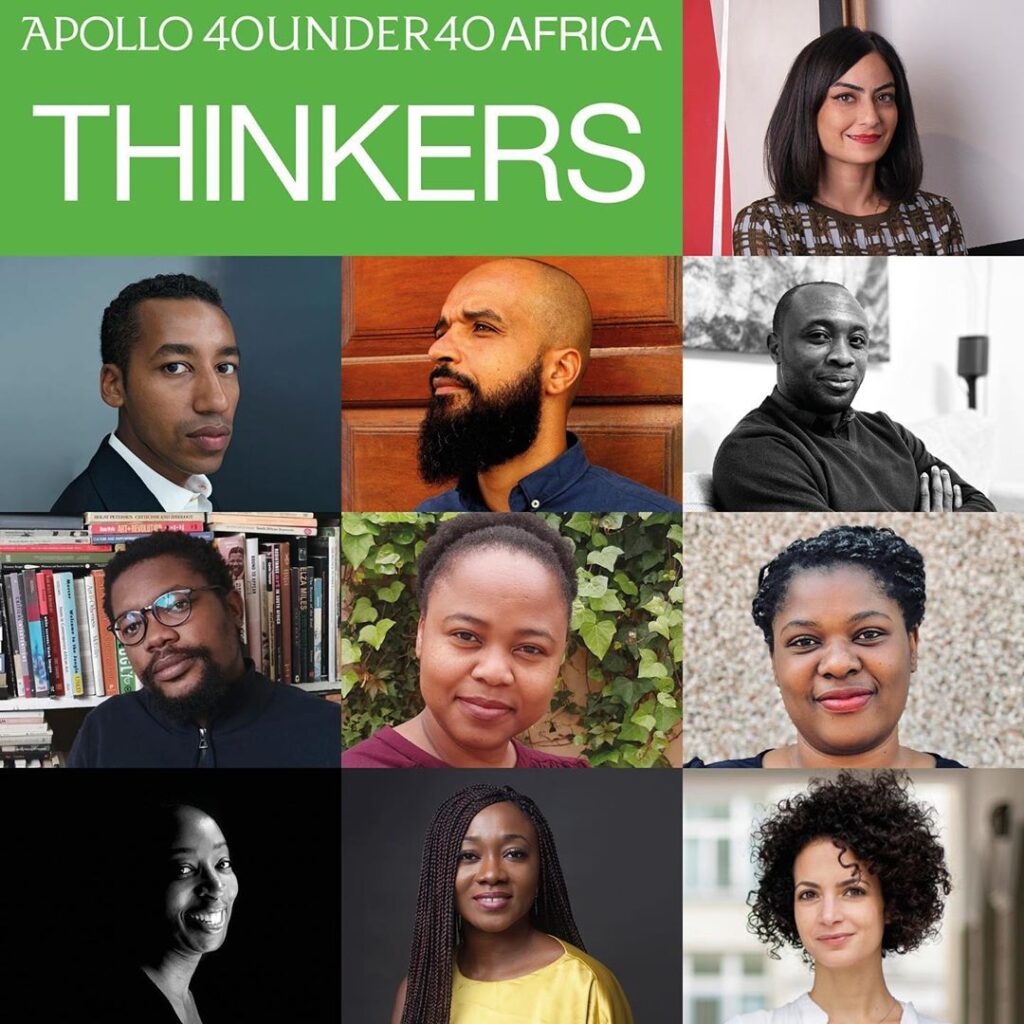 One of the oldest international art magazines in the world, Apollo, celebrates art professionals from Africa with "Apollo 40 Under 40 Africa." The list features Africans under the age of 40 whose works have contributed to developing and experiencing art in Africa and on the world stage.
Grouped into four categories—The Artists, The Thinkers, The Business and The Patrons & Advocates, the list features a high number of women professionals, particularly in the business category where everyone listed are women.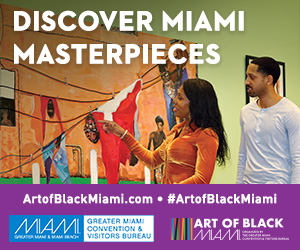 The artist category includes Hicham Berrada, Dineo Seshee Bopape, Nidhal Chamekh, Jim Chuchu, Kudzanai-Violet Hwami, Eddy Kamuanga Ilunga, Sungi Mlengeya, Nástio Mosquito, Toyin Ojih Odutola and Mikhael Subotzky.
For the thinkers category, comprised mostly of writers and curators, Apollo includes Osei Bonsu, Irlando Ferreira, Emmanuel Iduma, Athi Mongezeleli Joja, Nomusa Makhubu, Portia Malatjie, Paula Nascimento, Bukola Oyebode and Alya Sebti.
Yasmine Berrada, Janire Bilbao, Victoria Cooke, Cécile Fakhoury, Océane Harati, Lara Koseff and Londi Modiko, Lucy MacGarry, Hana Omilani, Tokini Peterside and Rakeb Sile, who are all women known for their strides as gallery and art fair directors, are the listees in the business category.
And finally, the patrons and advocates category includes Michael Armitage, Teesa Bahana, Jonti Brozin, Laila Hida, Cyrus Kabiru, Othman Lazraq, Ibrahim Mahama, Adenrele Sonariwo, Hasnaine Yavarhoussen and Marie-Cécile Zinsou.
The judges who made the selection were Koyo Kouoh of Zeitz MOCAA, Ugochukwu-Smooth C. Nzewi of New York's MoMA, Omar Berrada of Dar al-Ma'mûn in Marrakech, Liza Essers of the Goodman Gallery, and renowned artists Abdoulaye Konaté and Dame Magdalene Odundo DBE.
Samuel Reilly and Gabrielle Schwarz write in the upcoming October issue of Apollo, "We hope that, together, those selected reflect something of the vitality and variety of contemporary art in a continent as vast and diverse as Africa, as well as the increasingly central role of Africa within the global art world."
Ms. Kouoh also shared the announcement on Instagram with the comment, "The future is very bright."
Re: Mediation: Another Case for Art Restitution in Africa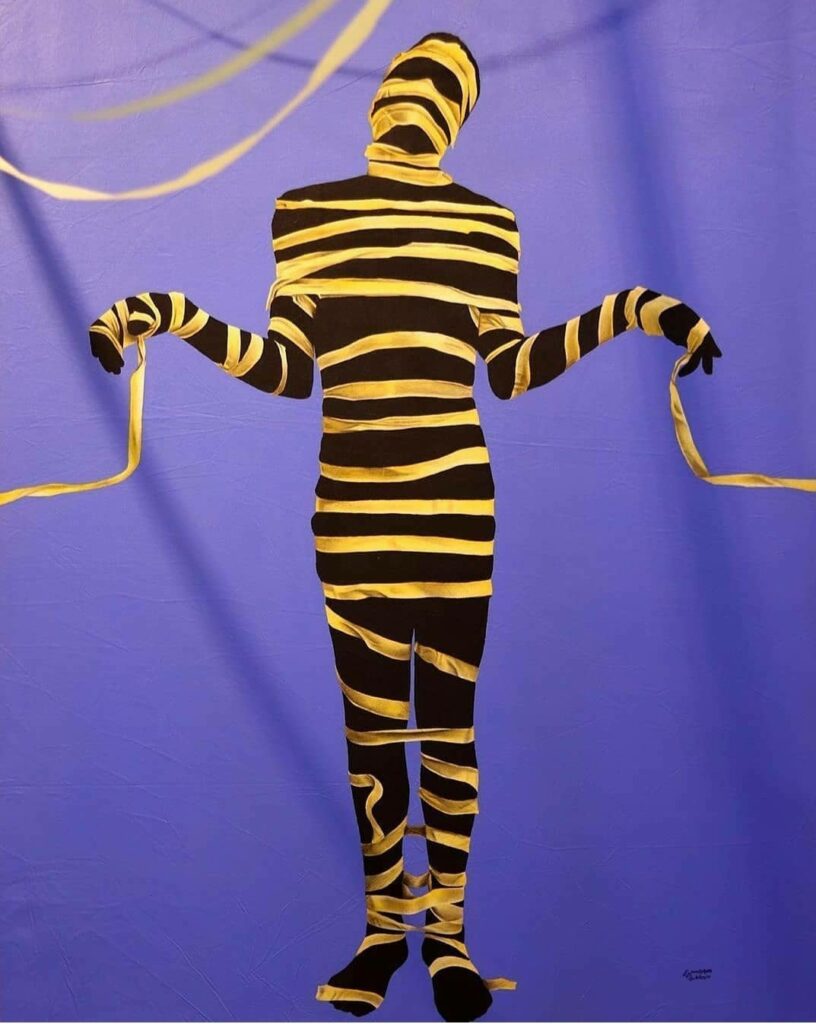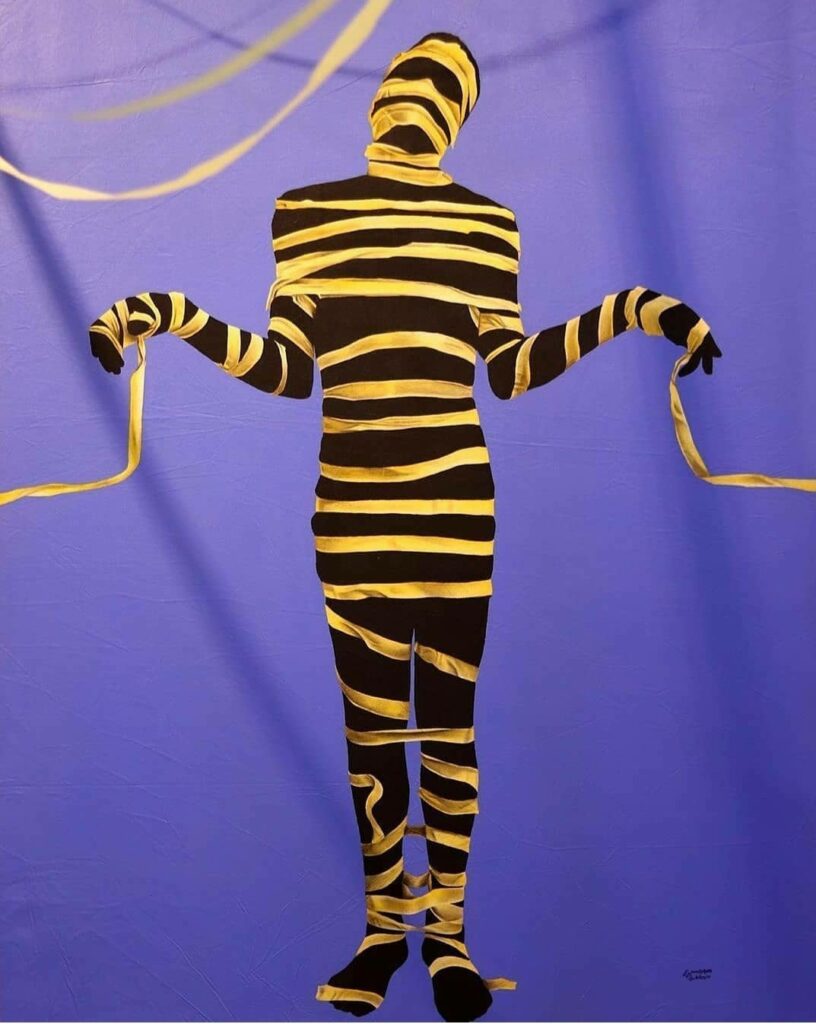 In a recently opened exhibition titled Re: Mediation, showing at the African Artist Foundation, Victoria Island, Lagos, Nigerian artist Ken Nwadiogbu and an artist collective, Title Deeds, which he founded, are addressing issues of art restitution in Africa.
Despite many conversations and discussions on the restitution of African art from the West, little has been achieved in this regard. While a 41-year-old Congolese activist, Emery Mwazulu and his crew are currently facing theft charges in France for trying to seize an African funeral staff from France's foremost indigenous art museum as part of their objective to compel the government to restore coveted/stolen artifacts and art to their home country. Nwadiogbu and the Title Deeds have opted to express themselves on this issue by creating art with a consciousness of history.
Re: Mediation is a quest to revive cultural past through arts that portray aftermaths of imperial memoirs aimed at bolstering the creation of objective cultural narratives through photography, sculpture and mixed media. Through these works, these artists hope to bring the important discourse of restitution to the fore of people's consciousness.
The artists in the collective feature young and emerging artists in Nigeria, which include Wasiu Eshinlokun, Lekan Abatan, Emma Odumade, Magaret Otoikhine, Maureen Uzoh and Yusuff Aina.
Some works in the exhibition include Eshinlokun's The Journey I Never Want to Forget, which explores concealed embodiments of various responses towards the retrieval of the artifact slowly being uncovered and Aina's My Visit to the British Museum, a recreation of an experience at the British Museum, where he can experience works of his ancestry only by travelling to a different continent.
Re: Mediation will be on view until October 12, 2020 at the African Artists' Foundation.
Namwali Serpell Donates Award Money to Protestors Bail Fund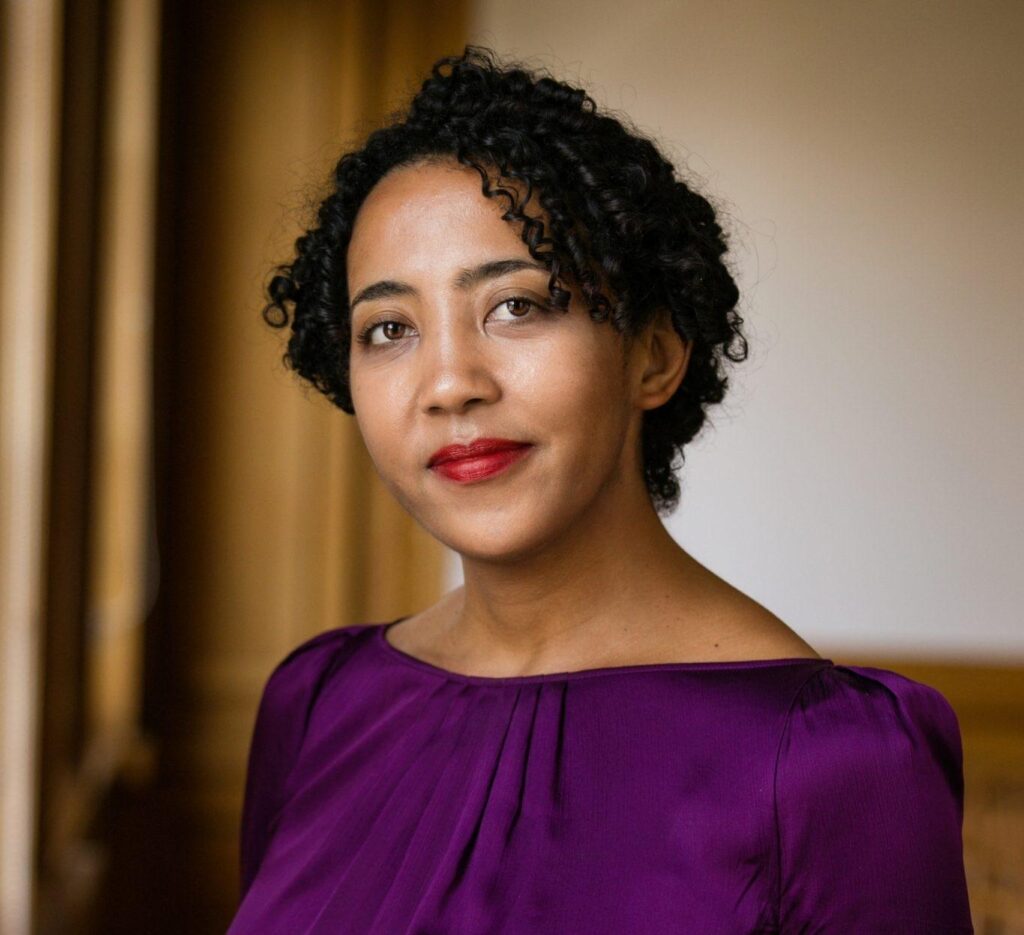 Last week, we shared news of Namwali Serpell's win for the 2020 Arthur C. Clarke Award for best sci-fi novel of the year for her novel The Old Drift. For this, she is to receive a cash prize of £2,020 (US $2,615). However, she has announced that she will be donating the prize money to the Louisville Community Bail Fund to help those who have been detained while protesting Breonna Taylor's death after hearing news that the police officers who killed Breonna Taylor would not be charged for her murder.
In a comment to the BBC about her decision, Serpell said she has received these two pieces of news about being a Black woman in 2020, and it felt like a kind of whiplash, but it's a feeling she has grown used to. So, she is trying to figure out how to acknowledge both the honor that this award grants to her novel and the feeling that the political revolution she is describing in the novel is yet to come.
This act of redistributing prize money also is known with Namwali Serpell, who, in 2015, split the $15,600 Caine Prize with her fellow shortlisted writers, explaining that she wished to "change the structure of the prize" into one in which writers do not compete against each other but support each other.
Tsitsi Dangarembga Appointed University of East Anglia International Chair of Creative Writing (Africa)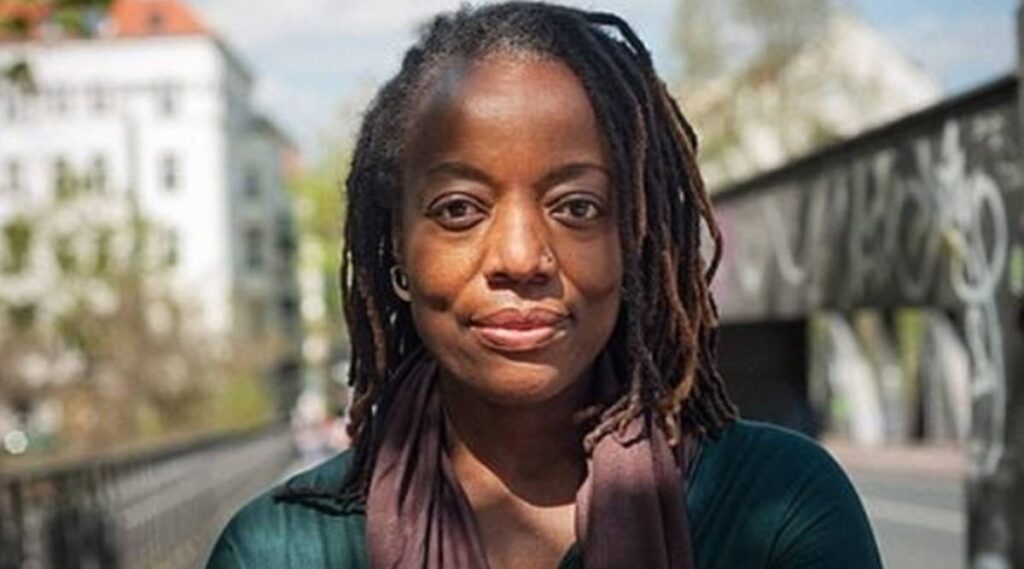 The University of East Anglia (UEA) has announced the appointment of Zimbabwean writer and activist Tsitsi Dangarembga as International Chair of Creative Writing (Africa).
Tsitsi Dangarembga is one of the important voices working in the African literary space in the last 50 years. Her debut novel, Nervous Conditions (1988) was hailed by Doris Lessing as one of the most important novels of the 20th century and was included in the BBC's 2018 list of the 100 books that shaped the world. The Book of Not (2006) is her second book, and This Mournable Body (2018), the third, which completes the Tambudzai Trilogy, was recently shortlisted for the 2020 Booker Prize.
Supported by UEA colleagues, she will deliver an ambitious program of literary events, classes and workshops across the African continent and in the U.K. during 2021-22. The International Chair initiative will be complemented by Global Voices scholarships, offering 50 fully paid places on University of East Anglia's competitive master of arts course over five years.
Tsitsi Dangarembga said she is honored to be appointed international chair of creative writing (Africa) at UEA, as this position will enable her to continue to pursue her longtime passion of raising awareness concerning the importance of creative writing in society in Southern Africa. She considers this a welcome opportunity for her and emerging African writers to connect with the highly distinguished UEA program in creative writing.
Explore the Evolution of African Literature in David Olusuga's New Documentary for BBC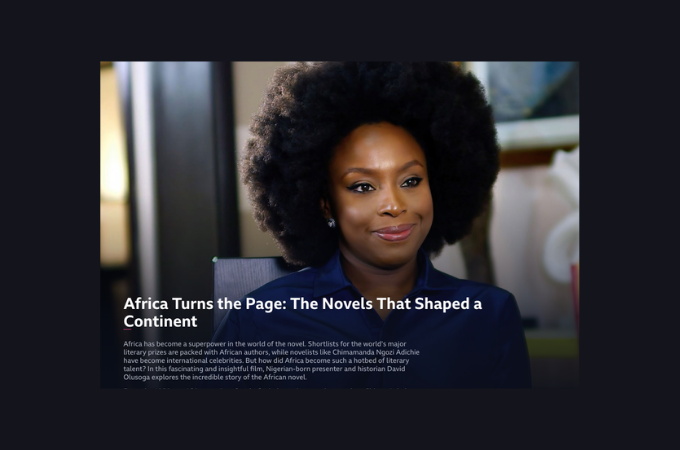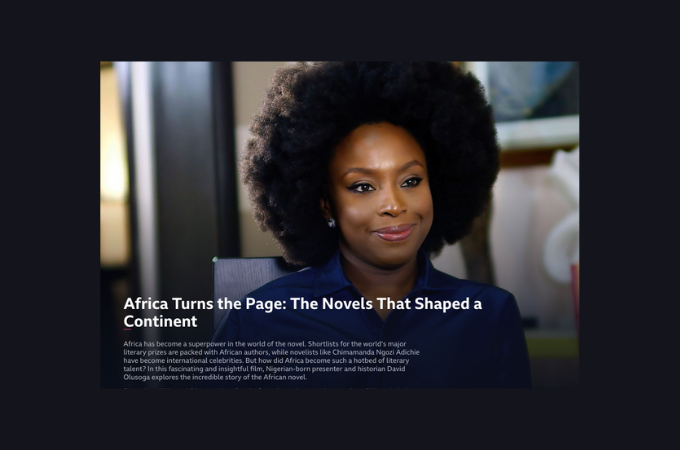 In a new documentary for the BBC, titled Africa Turns the Page: The Novels That Shaped a Continent, Nigerian-British historian and filmmaker David Olusoga delves into the steady rise of African literature and its continuing relevance on the world stage. In the almost hour-long documentary, the work explores African literature, with a special focus on its transitioning from mere anthropological studies to gaining mainstream readership as well as recognition.
The film documents the lives of renowned African authors of the 1950s like Chinua Achebe, Wole Soyinka and Ngugi wa Thiong'o, whose writings were fundamental to the decolonization project and, later, struggles. Also included are voices that followed these pioneering writers, such as Buchi Emetcheta and Ben Okri, who conceptualized the idea of the literary African diaspora.
The documentary features interviews with the best-known contemporary African authors, including Chimamanda Ngozi Adichie, Booker Prize-winning author Bernardine Evaristo and Sierra Leonean author Aminatta Forna.
Burna Boy in Collaboration with boohooMAN Unveil New Streetwear Collection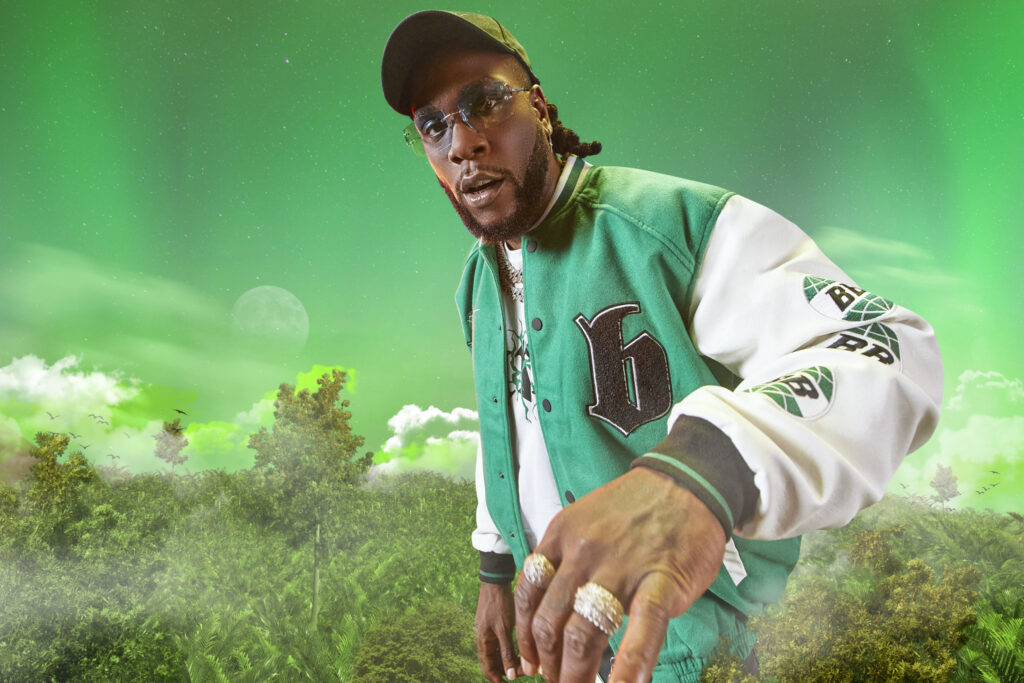 Burna Boy, one of the most sensational and viral musicians from out of Africa has extended the boundaries of his creative flair by exploring a fashion collaboration with a global online retailer, boohooMAN to launch an exclusive collection of streetwear that is akin to Burna's style.
Upon this release a few days ago, boohooMAN announced to its followers online saying, "We are excited to share with you our latest news that we have collaborated with Nigerian music star Burna Boy for our latest edit of menswear! Burna Boy is an African Giant when it comes to both music and fashion."
The new boohooMAN x Burna Boy collection was co-designed and executed by Burna Boy over virtual meetings between Lagos, Nigeria and Manchester, U.K. during the quarantine. The styles in the 120-piece collection reflect Burna Boy's goal in showcasing Africa to the world.
For Burna Boy, fashion is another form of self-expression. "What you wear can directly reflect your current state of mind," he said. "So, with this collection, I wanted every single person to be included, no matter what you do or the lifestyle you lead. I also wanted to start off making sure it could be accessible and attainable."
Creatively led by Burna Boy, the full collection includes simple silhouettes, graphic tees and fresh, bright color palettes, some in bold vibrant green, a conspicuous ode to the Nigerian flag. From matching sets and varsity bombers to accessories, the custom-created 'B' logo is embellished throughout the collection.
Compiled by Roli O'tsemaye