Above: Yaani King Mondschein, Elle Lorraine, and Lena Waithe appears in Bad Hair by Justin Simien, an official selection of the Midnight program at the 2020 Sundance Film Festival. Courtesy of Sundance Institute.
Now that the 2020 Sundance Film Festival has come to a close, Sugarcane reflects on the current state of diversity and inclusivity at the Sundance Institute. Over the years, Sundance (and other major film festivals) have been critiqued for the lack of diversity in the films it features and in the media coverage it receives. Our review of the Festival put forth several major inquiries: Has the festival addressed the lack of diversity in the directors and films it features? Has the festival increased the number of POC LGTBTQ+ members of the press that could attend the event? Do white-cis-male directors and narratives still dominate festival awards?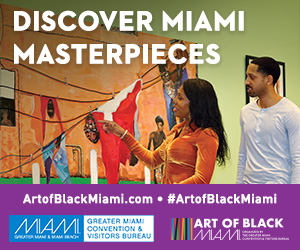 "As a Festival and an Institute, we will always stand on the side of independent storytellers," says Kim Yutani, Director of Programming at the Sundance Film Festival.
"We will always champion diversity in ideas, geography, forms and perspectives," she said.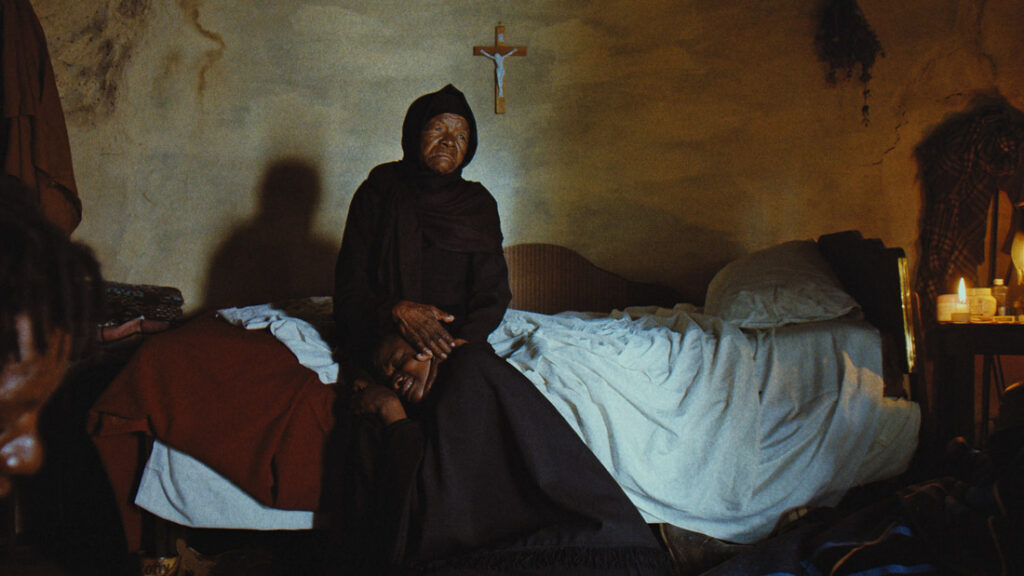 Run the Numbers
According to a recent study conducted by Sundance, out of 15,100 submissions across a broad range of categories including feature films, narrative features, documentaries, short films and New Frontier immersive VR experiences, 244 projects were accepted, a significant uptick from the previous year. Applicants represented 142 countries, and nearly half of those projects were feature world premieres at the festival.
Roughly 37% of all the accepted projects were from creatives who self-identified as people of color. Data revealed a notable increase in POC representation across all categories: Features (37%), Competition Features (44%), Shorts (43%), New Frontier projects (47%), US Documentary Competition (31%), US Dramatic Competition (56%), World Documentary Competition (25%), World Dramatic Competition (67%), Next Competition (40%).
The report also indicated a slight increase in LGBTQ+ identifying participants, who represented 14% of all accepted filmmakers, and 32% of New Frontier projects and female filmmakers, who represented 44% of projects and 42% of features.
"The stories we've collected this year reflect what's preoccupying independent artists around the world," John Cooper, former Director of the Sundance Film Festival, shared during introductory remarks.
"…their stories will go on at this Festival and create a new wave of culture," he said.
New Initiatives
It is not a coincidence that the lion's share of festival events take place on "The Mountain," an enclave in the affluent community of Park City, Utah. Even with press credentials that give you access to most of the screenings and projects, the exorbitant cost of accommodations and travel can be prohibitive for small press outlets, particularly those run by BPOC.
On average, a one-night hotel accommodation could run you $200-$400, and a ten-day stay to take in the entire festival could cost you thousands. In an attempt to acknowledge and account for the wealth disparities that discourage many press outlets from attending the festival, Sundance launched the 2020 Press Inclusion Initiative. This year, 50 POC, LGTBQ+ and disabled journalists were awarded small stipends to supplement travel and accommodations and support a more diverse representation of festival coverage. The festival plans to continue the initiative in the future.
Internal Shifts
Founded in 1985 by Robert Redford, Sundance Institute announced that Tabitha Jackson, longtime Director of the Documentary Film Program, has replaced John Cooper as Director of the Sundance Film Festival. As reported by Sugarcane, "A focus of Jackson's new role will be shaping the nonprofit Institute's full slate of global public programming throughout the year—including Sundance Film Festivals in Hong Kong and London and a nationwide Short Film Tour—as well as leading the community of artists and audiences those programs serve."
Jackson will be the first African American and woman to serve as Director of the Institute. We are eager to see how Jackson's new role will impact inclusivity and diversity within the Institute and its associated programs.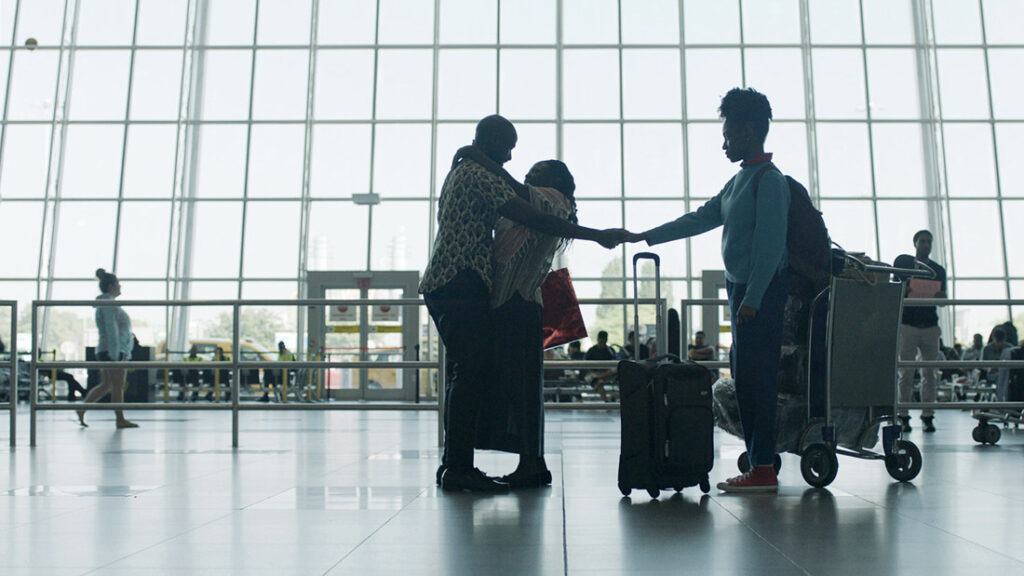 Films to Look Out For
We were excited to see a noticeable increase in films and projects that not only featured BPOC narratives but were created by BPOC and LGBTQ+ directors. The films and projects we were most excited about included Charm City Kings (Angel Manuel Soto), BLKNWS (Khalil Joseph), Giving Voice (Fernando Villena & James D. Stern), The Last Thing He Wanted (Dee Rees), The 40-Year-Old Version (Radha Blank), Vitalina Varela (Pedro Costa), Coded Bias (Shalini Kantayya), Farewell Amor (Ekwa Msangi), Bad Hair (Justin Simien), This is Not A Burial, It's A Resurrection (Lemohang Jeremiah Mosese), and Betye Saar: Taking Care of Business (Christine Turner).
"At Sundance, we believe art can break through noise and polarization. In volatile times like these, democracy and storytelling aren't separate—they're inextricably linked," said Keri Putnam, Sundance Institute's Executive Director.
Who Won
Sundance announced that of the 28 prizes awarded to 25 films—comprising the work of 29 filmmakers—12 (48%) were directed by one or more women; ten (40%) were directed by one or more people of color; and two (8%) were directed by a person who identifies as LGBTQ+.
Notable mentions include Radha Blank who was awarded the Directing Award: US Dramatic for The 40-Year-Old Version, Angel Manuel Soto who was awarded the U.S. Dramatic Special Jury Award for Ensemble Cast for Charm City Kings, and Lemohang Jeremiah Mosese, who was awarded the World Cinema Dramatic Special Jury Award for Visionary Filmmaking for This is Not A Burial, It's A Resurrection.
Slow Change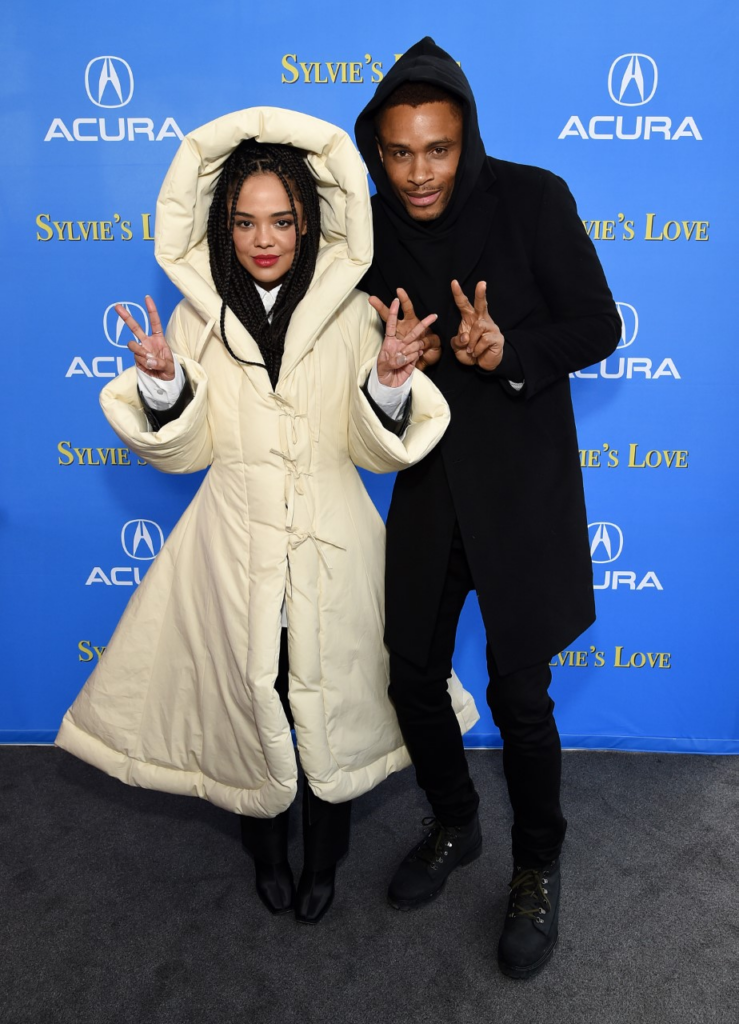 All in all, we were excited to see that Sundance Institute is making an effort to remedy a long history of exclusivity. More than 30 years after its founding, the Festival's struggle to diversify its roster has been slow, but there is some hope in witnessing the development of clear and intentional strategies to address and resolve longstanding inequities.
Many will argue that the filmmakers who are selected for Sundance are chosen solely on the quality of their work and ability to skillfully create an engaging cinematic or VR experience. We know that talent alone has never been the predominant metric to determine a BPOC, LGBTQ+ or disabled filmmakers' success. Broad discriminations, racism, sexism, homophobia, xenophobia and Islamophobia have been significant factors in determining the types of narratives that get national and international distribution.
Festivals like Sundance have a significant impact on the films and projects that eventually reach domestic theaters. The strides that Sundance Institute has made to hold itself more accountable to its broad constituency of creatives, media outlets, and viewing audiences will have lasting implications for the future of cinema.