Nadia Wolff is currently in a dual enrollment academic program with RISD and Brown University. The artist is focused in Africana Studies at Brown has brought the artist into contact with professors that are helping the artist formulate the intellectual foundation of the artist's practice. At RISD (Rhode Island School of Design) Wolff has focused on studies in textile arts. Wolff is also a 2016 YoungArts Winner in Design Arts and Visual Arts & U.S. Presidential Scholar in the Arts.
After finishing the YoungArts program and moved on to RISD (Rhode Island School of Design) we wonder how Nadia Wolff would translate that experience from Miami to RISD. What the lessons that were provided from YoungArts are relatively extensive. One award is for alumni winners each year, which is part of the core programming. All winners become part of the alumni network and have access to each other's creative talents through extensive networking via individual consultations or collaborations. Since the YoungArts alumni roster is broad and comprehensive, program participants can readily connect with each other. Alumni also have access to residencies, like this one Nadia is doing at the Bay Parc complex, near the Omni, an is open to male and female.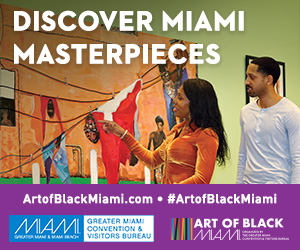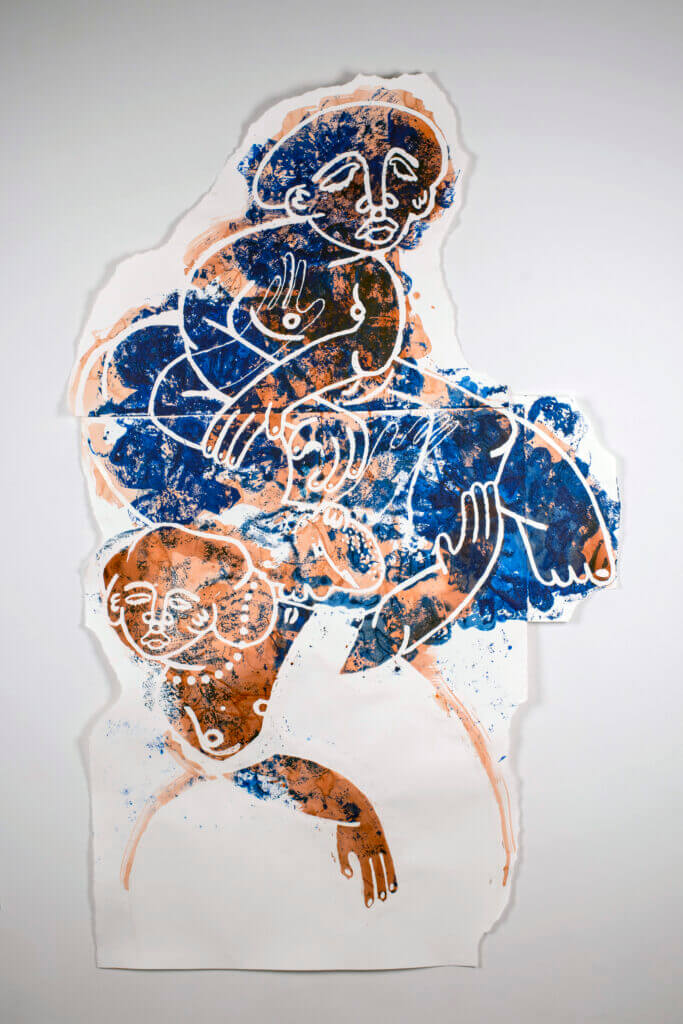 Above: Mythos of Bad Daughters by Nadia Wolff.
Wolff's primary focus at RISD is textiles, which has also become the main feature at Bay Parc, along with a series of allegorical drawings. Nadia Wolff alluded to women or fem characters that the artist's practice are allegorical personages for women in the artist's family or others intimately known. These drawings were begun about a year ago (summer 2017).
Nadia Wolff will recreate a domestic space in an alcove in the building's lobby area. Engaging residents Wolff will create a designated space in the lobby which is open to the public for dialog and examination by looking at their similarity to known domestic spaces. Since the motifs and objects that carry cultural significance will be recreated by Wolff, a study of colonial histories, trauma, and class will take place through the use of an arrangement of materials and cultural meanings.
Alexandra Vanegas and Malika Temba helped Nadia install the Bay Parc installation. Both are alumni of YoungArts.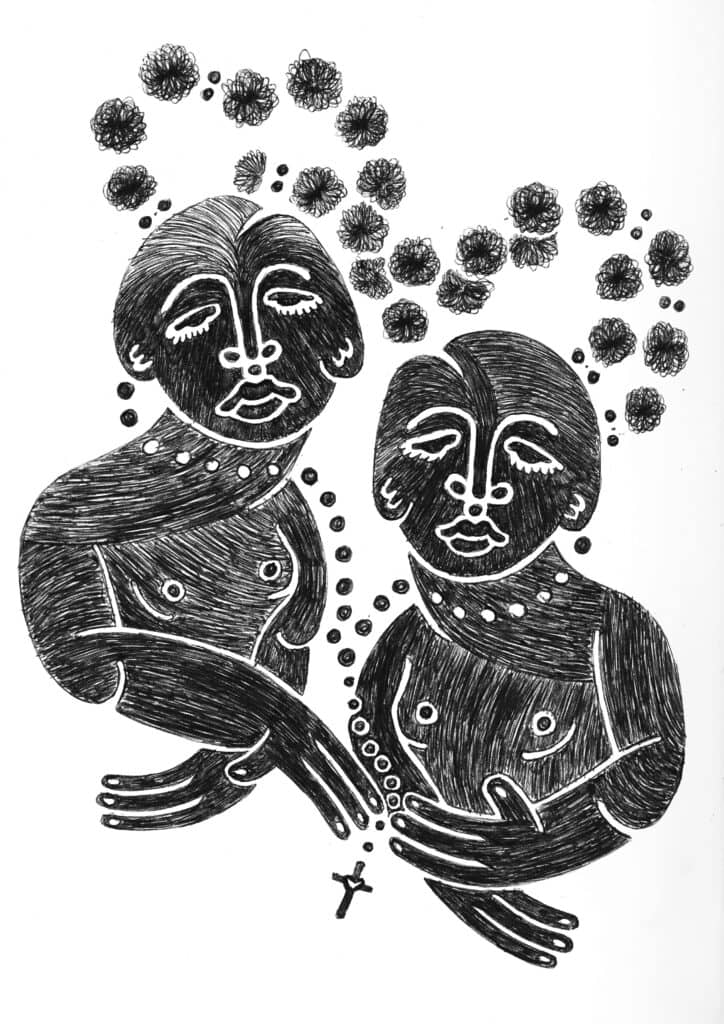 Above: Sista Sista by Nadia Wolff.
The Bay Parc exhibition space will have textile walls which will be primarily paper. The artist's printmaking has been extensive in both formal and informal training. Some of these techniques with being incorporated in the interior space walls.
Wolff's focus is on interior spaces more so than the colonial style architecture. Wolff feels that cultural history makes itself manifest in more intimate areas. The similarities that have struck the artist between different parts of the Caribbean and a friend Malika Temba (Tanzania) resonated in the artist's practice for further exploration through this project at Bay Parc.
For the project being located in an upscale condo building its implications within the context of the domestic space will be interesting from the viewpoint of residents and locals that visit the area.
What do you think people will react, or what do you hope people take away from it? Do you think it will open up some ideas or bring awareness to something the residents maybe had not thought about?
"Just in the time I've been away from Miami going to university has been astounding. Specifically here (Bay Parc), there are two different spaces to negotiate. There are residents who live here year around, and those who live here as a vacation, or second home. It's interesting that being Haitian and seeing this gentrification happening in Little Haiti, and this project is kind of a calling from the other side of the tracks, so to speak for the artist," Nadia Wolff responded.
Of course, we don't know what viewers, residents, will take away even if one's intentions are solid and very specific. An installation is not an illustration and art is not a recreation of reality.
Site specificity, the blank slate, historical narratives, the Caribbean domestic space, examining spaces used by similar bodies, mostly women or fem characters, these are some of the areas Nadia Wolff is working to explore and navigate through the developing art practice and this project in particular.
Wolff is drawn to objects and motifs that speak to notions of home, belonging, family, and the histories of trauma and power a common thread with many diaspora artists' work. At Bay Parc, Wolff's installation will focus on reimagining a black Caribbean domestic space through a collage motif reflecting language and culture. The centerpiece of the space in Bay Parc's lobby will be open to public viewing.
Bay Parc Apartments
1756 N Bayshore Dr,
Miami, FL 33132
(The exhibition space is located in the lobby.)