Above: Courtesy Theaster Gates Studio.
Three-year appointment will provide the opportunity for gates to convene creative minds and advance his practice, culminating with a major exhibition of his work at the Colby Museum in 2021
Colby College has announced the appointment of one of the most admired, influential, and innovative figures on the contemporary scene, Theaster Gates, as the first Distinguished Visiting Artist and Director of Artist Initiatives at the Colby Museum of Art's new Lunder Institute for American Art. Over the course of a three-year appointment, Gates will convene artists and thinkers from around the world for retreats, provide opportunities for students and faculty to engage in his practice, and identify opportunities for additional artist residencies, projects, and exhibitions at the Institute, founded in 2017 at the Colby College Museum of Art. In conjunction with the appointment, the Museum will mount a major exhibition of Gates's work in 2021, featuring pieces and projects he will create during his time in Waterville.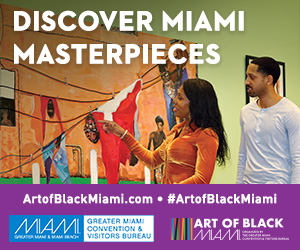 One of the primary goals of the Lunder Institute is to provide time and space for artists to reflect, innovate, make work, and convene. During his time at the Institute, Gates will establish a studio in Waterville, where he will concentrate on his ongoing practice in sculpture, installation, and urban engagement. Gates will also organize summer gatherings in 2019 and 2020, bringing together artists and scholars to address themes such as retreat and reflection, exploring the tradition of Maine as an inspirational haven for artists, and producing a series of recorded and published conversations. During the course of his appointment at Colby, Gates will remain Professor in the Department of Visual of Arts and the College at the University of Chicago and will continue in his role as Senior Advisor for Cultural Innovation and Advisor to the Dean of Harris Public Policy.
The exhibition of Theaster Gates's work scheduled for 2021 is expected to continue the series of respected presentations organized by the Colby College Museum of Art. Major recent exhibitions have included Marsden Hartley's Maine (2017), co-curated with The Metropolitan Museum of Art, and Brand-New & Terrific: Alex Katz in the 1950s (2015), which traveled to the Cleveland Museum of Art in 2017 and will open at the Neuberger Museum of Art at SUNY Purchase this summer.
Gates's appointment follows his four-day residency at the Lunder Institute in 2017, when he visited with Colby students in a number of classes and met with local community partners. The Institute has been established through the generosity of Peter and Paula Lunder, whose earlier contributions to Colby College have included the landmark donation of the Lunder Collection, one of the most important private collections of American art ever assembled. Combined with the Museum's collection, the Lunder Institute enables the Colby Museum to speak to a global audience and to make Waterville a vibrant arts destination. Gates will also deliver the baccalaureate address at Colby on May 26, and will receive an honorary degree.
The City of Waterville is currently undergoing a transformation and leveraging its role as a hub for arts and culture in central Maine, established through the Colby College Museum of Art, an independent cinema that hosts the renown Maine International Film Festival, the historic Waterville Opera House, and a collaborative arts organization, Waterville Creates! In March the College announced plans for a downtown center for contemporary art and film that will include a gallery of the Colby College Museum of Art. New investment by Colby College and others has surpassed 50 million USD and includes a technology center; a mixed-use facility to house 200 Colby students, faculty, and staff; and a boutique hotel.