Above: Evan Plummer. Photo by Chris Popio.
The National YoungArts Foundation (YoungArts) President & CEO Carolina García Jayaram today announced the appointment of Evan Plummer as Senior Director of Education and Matt Nielson as Senior Director of Operations and Campus Planning. Both Mr. Plummer and Mr. Nielson will work alongside organization leadership to support the most accomplished young artists in the visual, literary, design and performing arts. Both appointments speak to YoungArts' expanding programming dedicated to serving aspiring artists at critical junctures in their educational and professional development.
"YoungArts is determined to increase access to the arts across our country and to providing alumni with a platform to experiment and flourish," said Carolina García Jayaram, YoungArts President & CEO. "I cannot think of two better people to help us accomplish these goals. Both are seasoned professionals with in-depth experience that will help propel YoungArts' mission forward. Along with the Board of Trustees, I am delighted to welcome Evan and Matt to our growing team."
Mr. Plummer joins YoungArts after leading campaigns to support arts education in Chicago Public Schools, one of the largest school districts in the United States. While serving as Director of Arts Education, he led the production of the Arts Content Framework, a first-of-its-kind K-12 curriculum guide in Illinois, aligned to the new National Core Arts Standards. At YoungArts he will be responsible for creating strategic partnerships with public, private and arts-focused schools across the country, to advance the organization's work to increase access to the arts for students inside and outside of the classroom. He will assume his post immediately.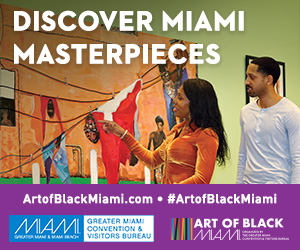 "After campaigning for K-12 arts education in Chicago, it is an honor to continue advancing the arts every day for young people across the nation," said Mr. Plummer. "As disparities in arts education persist in our country, it is my goal to ensure that young artists have access to quality mentors and opportunities in the visual, literary, design, and performing arts."
Mr. Nielson has joined YoungArts to oversee operations and the management of YoungArts' campus in Miami, as well as to support the organization's signature and growing programs in Los Angeles and New York. For nearly two decades he served as Deputy Commissioner for the Chicago Department of Cultural Affairs and Special Events, where he helped open and managed Chicago's iconic Millennium Park, along with the reinvigoration of its landmark Chicago Cultural Center. He began his position in August 2017.
"I am thrilled to be joining the team at YoungArts as we work to reimagine how we can best use our campus to support, nurture and inspire emerging artists throughout their creative process," said Mr. Nielson. "I look forward to finding ways to use our facilities and programs to create a place where artists can come together, collaborate and are encouraged to take risks."
Biographies
Evan Plummer served Chicago Public Schools as its Director of Arts Education where he drove the implementation of the school district's strategic plan to ensure that all students had access to arts learning experiences.
Prior to becoming Director of Arts Education, Mr. Plummer served CPS as an administrator for arts education in various capacities, from leading the district's Fine and Performing Arts Magnet Schools program to managing large-scale arts curriculum initiatives. Evan was an Arts Education Fellow in Maputo, Mozambique where he taught cinema and video at the National School of Visual Arts.
From 1998-2017, Matt Nielson served as Deputy Commissioner for the Chicago Department of Cultural Affairs and Special Events, where his responsibilities included the management, operation, and function of the city's municipal arts and culture venues like Millennium Park, the Chicago Cultural Center, and the Historic WaterTower/Water Works complex. This role also included oversight of leasehold and arts partner agreements with the Millennium Park Foundation, the Chicago Children's Choir, the Lookingglass Theatre Company and StoryCorps. He also worked on the ongoing implementation of the 2012 Cultural Plan of Chicago, as well as the City Markets/Farmers Market program.
Mr. Nielson received a bachelor's degree from Iowa State University in Community and Regional Planning, and graduate coursework in Urban Planning and Public Affairs at the University of Illinois at Chicago. He serves on the Planning Advisory Council to the Chair for the Department of Community and Regional Planning, College of Design at Iowa State University.
Mr. Nielson is a member of the American Planning Association and the City Parks Alliance. His civic involvement has included board service with the League of Chicago Theatres, Howard Brown Health, Nonprofit Finance Fund and International Wine Institute.