This week in Black art and culture, on the 100th anniversary of the Tulsa Race Massacre, vandals defaced New York's Black Wall Street Gallery with white paint. The Yale School of Arts named the institution's first woman of color to hold the title of dean. A first at Yale: The university appointed a woman of color as the new head of its School of Dance. UNCSA (University of North Carolina School of the Arts) appointed a new head of its School of Dance. And iconic hip hop photographer Chi Modu passed away at 54 years old.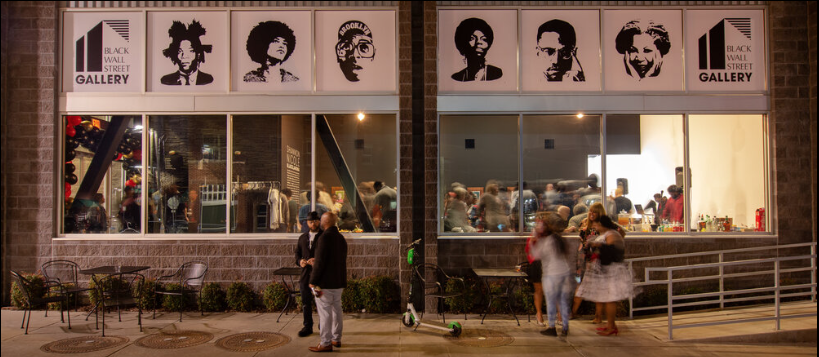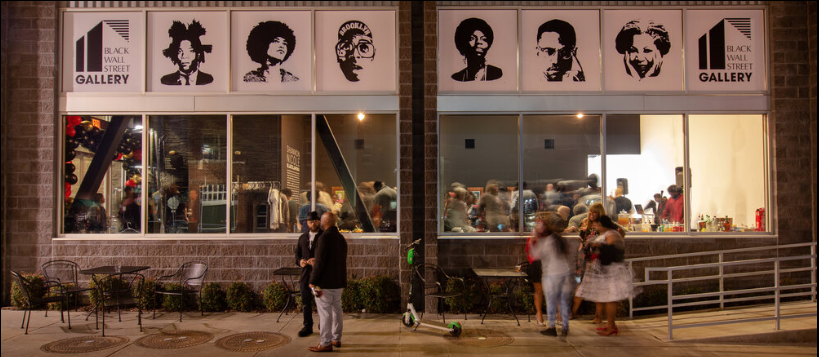 Black Wall Street Gallery in NYC Vandalized
Monday marked the 100th anniversary of the Tulsa Race Massacre, in which white mobs burned down the city's opulent Greenwood area, also known as Black Wall Street, killing up to 300 African Americans.
According to an Instagram post by Black Wall Street Gallery in SoHo, someone splashed white paint over the gallery's glass exterior late Sunday or early Monday morning, covering up its name.
When Ricco Wright, owner of New York's Black Wall Street Gallery, arrived for work that day, he was surprised to see that vandals had covered a sign for his shop with white paint. According to CBS, the event happened between 11:00 p.m. Sunday and 7:00 a.m. Monday.
Detective Denise Moroney, a New York City Police Department spokesman, said in a statement that no arrests had been made in the investigation and that the Hate Crime Task Force had been contacted. According to the gallery, police at first did not appear to believe the damage constituted hate speech.
The vandalism in question coincides with the 100th anniversary of the Tulsa Race Massacre, in which an armed white mob massacred up to 300 Black citizens and torched structures during two days of violence in a prosperous district known as Black Wall Street.
The exhibition will be on view from May 27-June 19 at Black Wall Street Gallery's New York location at 26 Mercer Street in SoHo and will feature 21 Black artists from around the world.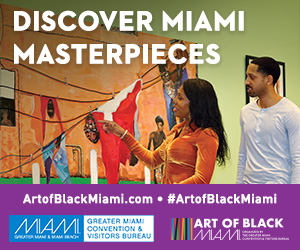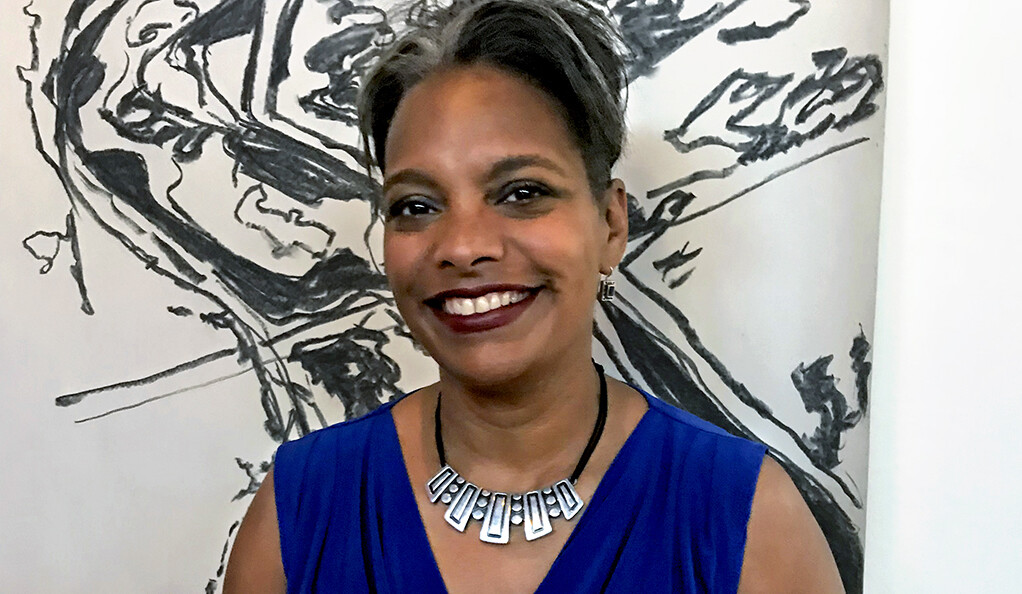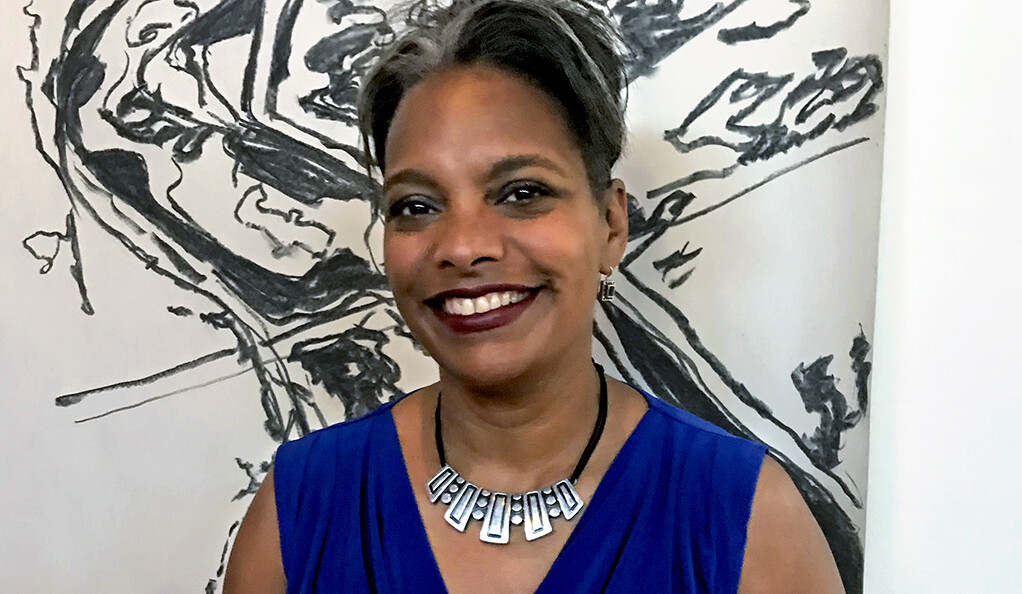 Above: Kymberly Pinder. Photo by Eve Caughey
Yale Names First Woman of Color as Dean of its School of Art
The Yale School of Art, one of the most prominent art institutions in America, has named alumna Kymberly Pinder as its next dean.
Pinder is the institution's first woman of color to occupy this post in its 150-year history. She is also just the second woman to be appointed as Yale's dean. Beginning July 1, she will succeed Marta Kuzma, the school's dean since 2016. In 1995, Pinder obtained her Ph.D. from the university's art department. She has held positions of leadership at several significant arts organizations over her career.
Pinder is currently the acting president of the College of Art and Design of Massachusetts. Before that, she was its provost and vice president of academic affairs. Previously, she was dean of the College of Fine Arts at the University of New Mexico. Prior to that, she supervised the graduate program at the Chicago School of Art and served as chair of its department of art history.
Pinder's book, Painting the Gospel: Chicago's Black Public Art and Religion (2016), investigates how the public Black image in that city strengthened communities. Her book, Race-ing Art History: Critical Readings of Race and Art History (2002), initiated multidisciplinary research on the role of race in art.
Peter Salovey, president of the Yale School of Art, thanked the members of the search advisory committee, which was chaired by Martin Kersels, the school's professor of sculpture and director of graduate studies.
Former Harlem Dance Theater Director to Head UNCSA School of Dance
University of North Carolina School of the Arts (UNCSA) has appointed the new head of its School of Dance. Beginning August 1, dancer, choreographer and educator Endalin Taylor will lead the dance program of the conservatory that trains technically sound and stylistically varied professional dancers in classical and contemporary dance.
Taylor was director of the Dance Theater of Harlem (DTH) in New York, which she joined in 1984, and director of the Massachusetts Cambridge Summer Art Institute. Her extensive career in administration, art and academia is based on ballet pedagogics, and she has established a varied collection of choreography.
She has collaborated with DTH creator Arthur Mittelchell, the British and American ballet dancer and choreographer Frederick Franklin, director and choreographer of the Alonzo King Line Ballet, and many luminaries in the field. Taylor is one of three new deans named to UNCSA this year. Deborah LaVine, an independent filmmaker and educator, was named dean of the School of Filmmaking in May, while a new dean of the School of Music will be named later this month. All will be tasked with developing and implementing campus-wide equity, diversity, inclusion, and belonging (EDIB) activities, as well as expanding the School of the Arts curriculum throughout the five conservatories. Taylor will be the School of Dance's fifth dean, succeeding Susan Jaffe, who served as dean from 2012-2020 and who currently serves as creative director of Pittsburgh Ballet Theatre. Jared Redick took over as temporary dean in June 2020 after serving as assistant dean for seven years.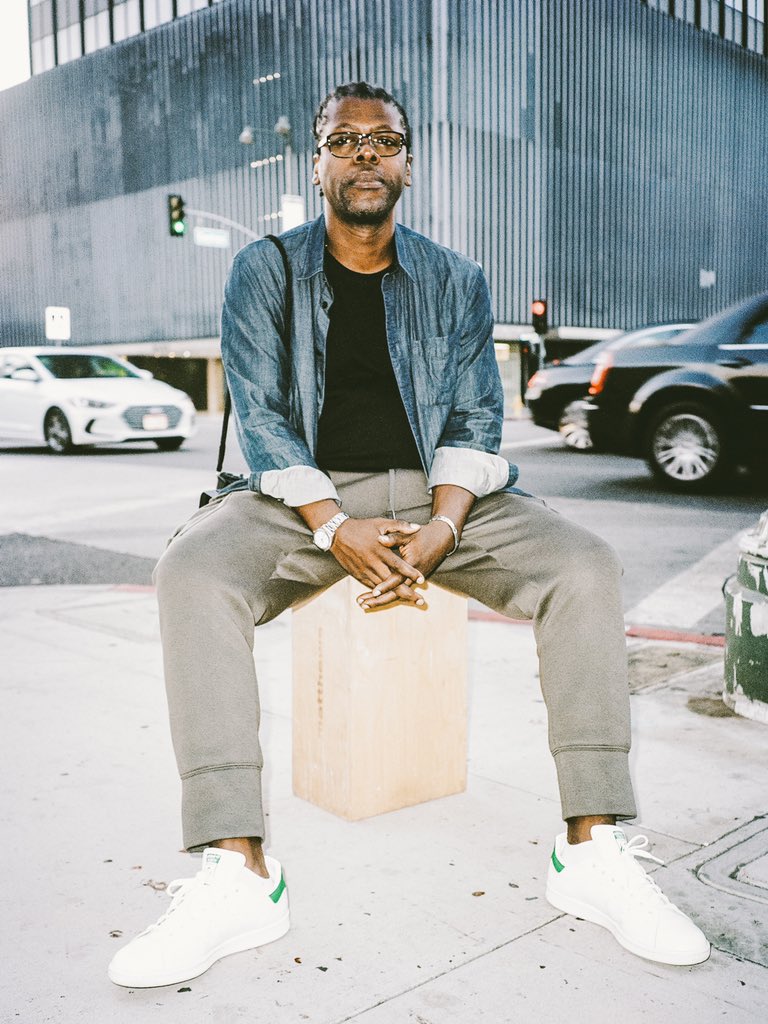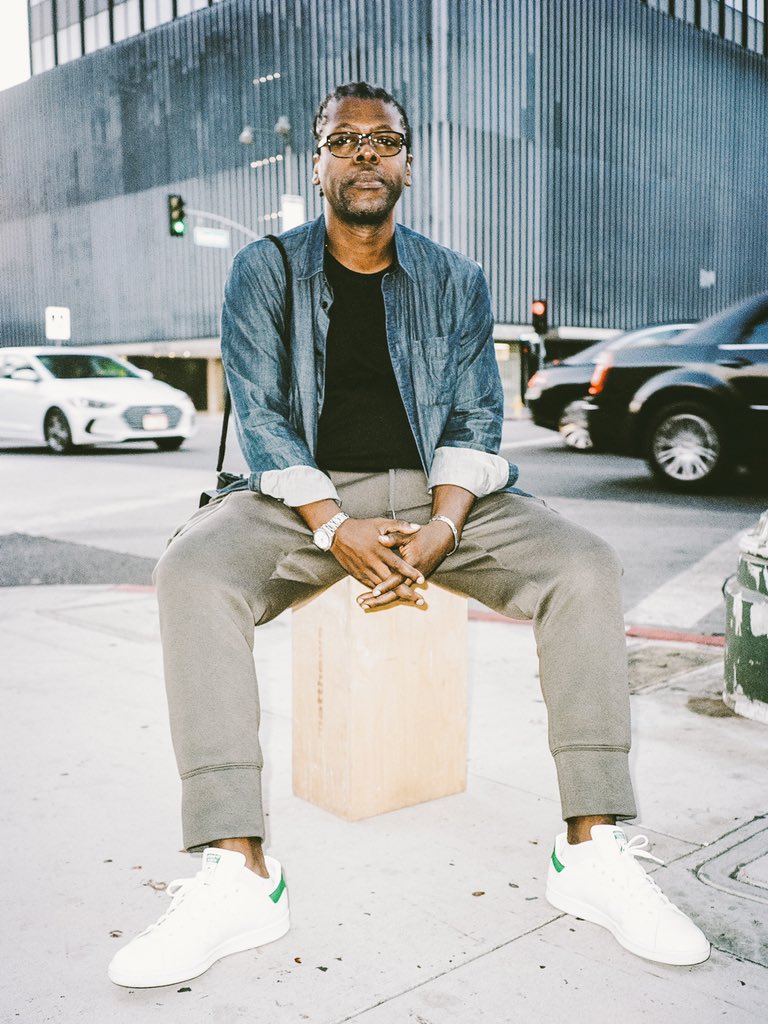 Above: Chi Modu.
Renowned Hip Hop Photographer Chi Modu Passes
Chi Modu, the renowned photographer who caught some of hip hop's most famous photographs, has passed. He was 54 years old. On Saturday, his death was confirmed in a post on his official Instagram account. "Our hearts are broken. We continue the fight. The family requests privacy at this time," the message read. There was no mention of a cause of death or any other information at the time, but it was later shared that he died of cancer after a recent diagnosis.
Modu was born in Nigeria in July 1966 and reared in New Jersey. He attended Rutgers University and earned a bachelor's degree in economics in 1989. His first employment as a photographer was with New York Amsterdam News in Harlem.
He joined The Source, a leading hip hop publication, in the early 1990s and ascended through the ranks to become its director of photography. He was noted for shooting off-guard photos of artists, many of whom never before had been photographed professionally. As the photography director at The Source magazine, Modu became widely known in the 1990s, having photographed a variety of up-and-coming, iconic, hip hop performers such as Nas, Mary J. Blige, LL Cool J, Ice Cube, Dre and more.
He was influenced by the likes of Roy Decarava and André Kertész. Modu photographed 30 covers for The Source. In addition to photographing record covers for other artists like Snoop Dogg, Method Man (Tical), Mobb Deep (The Infamous) and Black Moon, he also worked at the New York Times and Rolling Stone.
-By Sumaiyah E. Wade