"I document for the world to know of our existence" is the mission and driving force that has seen Zanele Muholi continue to produce images that command attention. While Muholi traces the Faces and Phases of her participants, she too enters a new phase of her life and career. This time it is in the form of back-to-back inaugural solo exhibitions at Stedelijk Museum in Amsterdam, Netherlands and Autograph ABP in London, United Kingdom.
The Dutch premiere titled SoFa Bra has opted for a more comprehensive selection of Muholi's body of work. Headlining the exhibition is her latest series Somnyama Ngonyama (Hail the Dark Lioness, 2015 to the present). Her award winning series Faces and Phases is part of the show and boasts the refreshing follow-up images of participants to capture new phases of their lives. Brave Beauties are not to be outdone and the portraits of transgender women and feminine gay men Muholi photographs striking poses mostly in in their swimwear is part of the selection. A special Inkanyiso room has been reserved to include work contributed by mostly black members of the LGBTQI community and published on the blog, which was set up by Muholi in 2013 as a platform for visual, textual, artistic expression and media advocacy.
Elaborating on the work included in the show that opens at Stedelijk Museum July 8- 15 October 2017, Curator Hripsimé Visser: "Her self-portraits are profoundly confrontational yet witty, and searingly emotional, too. Through an inventive manipulation of props and lighting, Muholi creates historical, cultural and personally inspired versions of 'blackness'. With this, she defies stereotypical images of the black woman and speaks to current debates about stigmatisation and stereotyping."
A few days before her birthday the South African visual activist will be in London to present her ongoing self-portrait series Somnyama Ngonyama on July 13 at Autograph ABP. "In more than 60 photographs Muholi uses her body as a canvas to confront the politics of race and representation in the visual archive," states their website.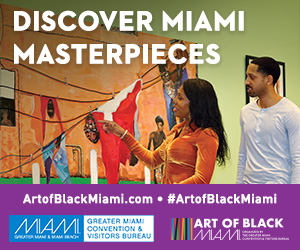 'Somnyama Ngonyama presents a compelling and visionary mosaic of identities, an exquisite empire of selves. Inviting us into a multi-layered conversation, each photograph in the series, each visual inscription, each confrontational narrative depicts a self in profound dialogue with countless others: implicitly gendered, culturally complex and historically grounded black bodies.' Renée Mussai, Exhibition Curator
Autograph ABP will offer a treat to visitors as they unveil four new commissioned self-portraits by Muholi. The works were produced for the exhibition to "commemorate the struggle for equality, freedom of movement and women's rights in South Africa and beyond. The exhibition and new commission highlights the 1956 Women's March to Pretoria. 61-years after that historical march, women in South Africa have been forced to go back to the streets to continue marching for their freedom of movement and right to life. The first half of 2017 has been marred by hate crimes, femicide, abductions and brutal killings, which have forced women to return to the streets in protest to appeal to government.
Muholi's work is published in the 2017 summer issue of ArtReview, and she was also named in the current ArtReview Power 100. She began the year by as one of the Africans named in Okay Africa's 100 Women. Muholi also featured in City Press 100 females and her work was best viewed at Berlin Gallery week. She has been published in Financial Times and New York Times magazine.
Previous exhibitions include Wentrup, Berlin, Germany (2017); Tate Liverpool, and Tate Modern, London. Her Faces and Phases series celebrated 10 years with an exhibition at Stevenson Gallery in 2016. The series has shown at Documenta 13; the South African Pavilion at the 55th Venice Biennale and at the Brooklyn Museum in New York (2015).