Live Arts Miami (LAM) is proud to present Hattie Mae Williams' Currents at the Museum of Contemporary Art, North Miami, the fifth of six unforgettable new performance works addressing climate change and sustainability produced by the 2020/2021 LALA Artists In Residence.
A self-guided interactive happening, Currents is an interdisciplinary performance work that leads audiences through landscapes inspired by our relationship to the elements and the ways in which humankind's actions have created divides between themselves and the cosmic realm. At the center of the work are two new dance film collaborations that encourage audiences to examine and transform their connections to nature and technology while imagining new possibilities for the future.
The double feature film experience will transform the Museum of Contemporary Art, North Miami into the ethereal world of the subconscious where both isolated and communal reflections unfold through a series of rituals that take place within immersive installations.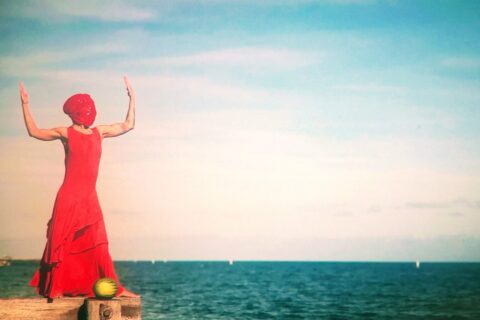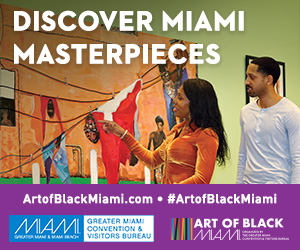 The work will be available to experience free of charge at MOCA in the Paradise Courtyard and Pavilion Gallery from Wednesday, October 6 – Sunday, October, 10 during regular museum hours. A special viewing followed by a Q& A with the artist takes place on Saturday, October 9 from 3pm to 5pm. While at the museum, the artist invites the public to view MOCA's latest exhibit Michael Richards: Are You Down?, the first museum retrospective of his important work. This event coincides with the final weekend of the MOCA exhibit and the museum will offer a $3 discounted admission to those attending Currents.
The project continues the 2021 LALA Performance Series, the culmination of Live Arts Miami's Live Arts Lab Alliance Artist (LALA) residency program, which empowers local performing artists from different backgrounds and disciplines to generate new work and establish new connections and networks of creative feedback and collaboration. In 2020, Live Arts Miami announced the cohort: six locally-based artists selected across performing arts disciplines to develop works centered on climate change and sustainability in Miami, including Michelle Grant- Murray, Dale Andree, Sandra Portal-Andreu, Fereshteh  Toosi, Susan Caraballo, and Hattie Mae Williams.
This experience is free and open to the public. (Discounted MOCA Admission$3)
COVID-19 Considerations and Precautions:
Live Arts Miami and MOCA are fully committed to health and well-being of every visitor and staff member. Museum staff with guidance from the CDC, the City of North Miami, and the American Alliance of Museums have developed the following protocols for safety:
While at MOCA, all visitors and staff will be required to practice physical and social distancing and must wear a face mask or other facial covering at all times. No visitor or staff will be granted entry if they are demonstrating symptoms of COVID-19 or have been determined to have had trace-contact with a person diagnosed with COVID-19. Capacity will be limited.