In cooperation with the NYU Tisch School of the Arts Center for Art & Public Policy, the Tisch Institute of Performing Arts at NYU, the Institute on the Arts and Civic Dialogue at NYU (Anna Deavere Smith, Founding Director), and Dr. Barbara Ann Teer's National Black Theatre, NOW AFRICA – a group of New York based African writers, actors, producers and community activists – will present its second annual playwrights festival, conceived to showcase and raise awareness of dramatic works by African writers.
NOW AFRICA was conceptualized by Mfoniso Udofia and produced with ChiChi Anyanwu, Ngozi Anyanwu and Erin Cherry. Educational Theatre Specialist Gwendolen Hardwick, Tisch NYU Art & Public Policy Chair Kathy Engel, Marketing Consultant Zakeya Monique and Financial Consultant Kim Holten round out the NOW AFRICA team. Over the span of three days, the NOW AFRICA: Playwrights Festival will explore the theme, Africa and Her Children: Bridging the Continental Divide. We will reintroduce New York City to the masters of African dramatic literature and spotlight will also shine on the writers who are excavating this year's theme such as NSangou Njikam!
"This year's festival is particularly exciting," states Mfoniso Udofia. "I hope over the course of the 3 days, the dramatic and academic community can come together to discuss how our related African Diasporas can see into each other. Perhaps we can actually begin healing and building bridges of understanding."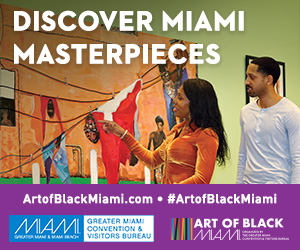 The schedule for the NOW AFRICA Festival will be as follows:
Saturday, October 22 at 7pm, 20 Cooper Square, 5th Floor, Room 503, NY, NY: Discussion of Zipporah Gene's article "Black People Please Stop Appropriating African Clothing and Tribal Music" moderated by Mfoniso Udofia and featuring, Dr. Awam Ampka, Gwendolen Hardwick and Dr. Marta Moreno Vega. This discussion is followed by dramatic excerpts from across the African Diaspora that tackle this year's festival theme.
Sunday, October 23 at 7:30pm, NYU Tisch Graduate Musical Theater Writing Black-box Theatre, 715 Broadway, 2nd floor NY, NY: Performance of When We Left followed by a talk back with playwright NSangou Njikam, Ngozi Anyanwu and Dr. Awam Ampka.
Monday, October 24 at 7pm, National Black Theater, 2031 5th Ave, 3rd floor, NY, NY: Playwrights [Dennis A. Allen II, Kemiyondo Coutinho, Donnetta Lavinia Grays, Velina Hasu Houston, Rogers Otieno, among others,] have been commissioned to write love plays in which members from the African Diaspora meet, dialogue and choose to unite.
Tickets are free for all events, though seating is limited. Please RSVP on Eventbrite via our website at: http://www.nowafricafest.com
If you would like to support NOW AFRICA: Playwrights Festival please consider donating through Fractured Atlas. All donations are tax deductible.