Above: L-R Kennedy Salley, Coco Tate, Zuri McGann, Brooke-Lynn Williams from DREAM, AbunDantly.
AbunDance Academy of the Arts, an established non-profit arts organization dedicated to offering children and adults affordable dance, theater, and musical instruction at all levels, presents a new work, "DREAM, AbunDantly!", a theatrical dance performance featuring students and seasoned Broadway artists on the same stage. Inspired by the hit movie "Dreamgirls," "DREAM, AbunDantly!" tells the story of four African American girls who follow their dreams to become top performers, while using their platform to champion the fight against racism: segregation, police brutality and cultural appropriation. An inspiring story expressed primarily through dance, song and live music, "DREAM, AbunDantly!," is a celebration of black women reaching across generations to achieve their dreams.
With over 100 performers ranging from 2.5 to 70 years old and a cast of Broadway alumni including Karisma Jay, the founder of AbunDance Academy of the Arts who will masterfully play the role of Jennifer Hudson's "Effie," "DREAM, AbunDantly!, aims to inspire people to persevere to achieve their dreams, while using their voice to contribute to the greater good of society.
The performance opens in 1963 at the 16th Street Baptist Church in Birmingham, Alabama, where innocent girls lost their lives; their dreams cut short. Four young girls honor the four little girls of Birmingham by expressing their own dreams aloud and striving hard to become star performers. From that moment on they become "The Dreamettes." The audience will travel with these girls through time from their first performance at the famed Apollo Theater to the peak of their stardom. Along the way, we will witness how these women face their fears and the hardships that come with being black female entertainers; from segregation in the south to the appropriation of their songs and just growing apart. United, The Dreamettes decide to sing for the voiceless and to not let anything get in the way of their dreams.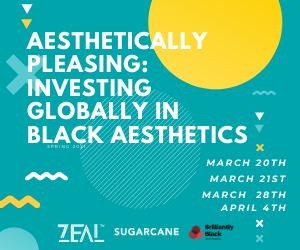 Audience members can expect to hear hit music from the original soundtrack of "Dreamgirls," but used in a unique context. Some of the hits include "Listen," "And I Am Telling You I'm Not Going" and "Cadillac Car." Renditions of Big Mama Thornton's "Hound Dog" and Ray Charles' "Mess Around," comment on the appropriation of black artist's songs, while songs like "Say It Loud, I'm Black & I'm Proud" celebrate African American culture.
 "DREAM, Abundantly! is a show about finding inspiration and achieving dreams, even when the system is working against you. It is about the importance of intergenerational support, along with personal perseverance. This production is relevant to our organization AbunDance, which just reopened its doors this past March after we were uprooted from our previous space due to rising rents. Myself, the staff, and the community wouldn't let the dream die, and now we're back, growing, and will continue working alongside young black girls to achieve their dreams" said Karisma Jay, Founder and Artistic Director of the AbunDance Academy of the Arts.
Abundance Academy of the Arts recently reopened its doors in March 2018 at 90 Sullivan Place in Crown Heights, after being uprooted from its home in Lefferts Garden, Brooklyn as another casualty of hyper-gentrification and sudden rising rents. This year's performance is the first while in the new space and will support its continuing growth. 
This event helps to raise funds to support the AbunDance Academy of the Arts ongoing commitment to offering top-notch instruction to people of all income levels so that they can experience the arts first-hand.  From full scholarships to low sliding scale fees, the organization makes the arts accessible through its hands-on instruction and partnerships with community organizations that provide after-school programs centered on the arts and youth mentorship.
Ticket Information
DREAM, AbunDantly!
Sunday, June 24, 2018
Run time: 2 hours and 30 minutes, 15 minute intermission
Tickets: $50-65 Before June 17 — $65-80 After June 17
6:00 PM
Kings Theatre – 1027 Flatbush Avenue, between Tilden & Duryea, Brooklyn NY 11226
Purchase online at: http://www.kingstheatre.com/calendar/abundance-academy-presents-dream,-abundantly!/