A slate of groundbreaking Caribbean films along with a line-up of adventurous musicians, artists and DJs will introduce Miami audiences to the cutting edge of the Caribbean at the inaugural Third Horizon Caribbean Film Festival, taking place from Thursday, September 29 to Sunday, October 2.
Today the festival announced its full line-up of films, presented below. Tickets are now on sale at thirdhorizonfilmfestival.com. In the weeks to come, the festival will be announcing its music, art, party, and workshop programming.
The festival opens with Ayiti Mon Amour by Haitian director Guetty Felin, a minimalist, a neorealist fairy tale set in post-Earthquake Haiti. Ayiti Mon Amour world-premiered earlier this year at the Curaçao International Film Festival Rotterdam and will screen at the Toronto International Film Festival before making its Florida premiere at Third Horizon. The festival closes with the documentary Memories of a Penitent Heart by Puerto Rican director Cecilia Aldarondo, in which she investigates her family's painful history to reveal the struggle of Latino artists at the height of the AIDS epidemic in the 1980s. The film, which bowed at the Tribeca Film Festival in April, will make its Florida premiere at Third Horizon, in a screening presented in association with the Miami International Film Festival.
As part of a line-up packed with both features and shorts making their U.S. or Florida premieres, the festival will showcase three feature films that pivot around the lives of Caribbean and diasporic peoples in Britain, one of the first major sites of Caribbean migration in the 20th century. In the shadow of Britain's decision to leave the European Union, as well as a rising wave of rhetoric prejudice against immigrants and people of color in the U.S., these films-Sundance selection The Stuart Hall Project by John Akomfrah; Generation Revolution by Cassie Quarless and Usayd Younis, making its U.S. premiere fresh off its world premiere at Sheffield Doc Fest; and Pressure, Horace Ové's 1976 classic of Caribbean-British cinema-provide a lens through which to consider the importance of cultural diversity in the 21st century.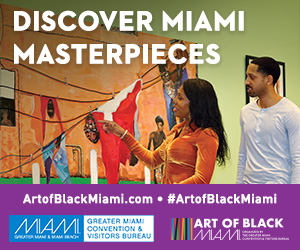 "We're excited to be bringing the best new and recent films from the Caribbean and its diaspora to Miami audiences," said Jonathan Ali, Director of Programming of Third Horizon. "There's a world of stories by fresh, eager voices just waiting to be discovered, and we can't wait to present them to an audience that we know appreciates great cinema. Every film in our slate-whether it's personal or political or both-is a revelation."
The lineup holds to Third Horizon's goal of exploring the Caribbean and its diaspora through film, art, and music in ways that reframe thinking about the region as more than a tourist destination. Despite the fact that people go to the Caribbean to relax and take in all the beauty it has to offer whilst they reside in a relaxing spot like the Jumby Bay Island Antigua Hotel, it is still a place filled with history that needs to be recognized by those who do not know much about it.
"There is so much more to the Caribbean than what is often conjured up in the popular imagination," said Jason Fitzroy Jeffers, Co-Founder and Festival Director of Third Horizon. "The Caribbean is history's greatest unintentional experiment in cultural diversity, and the stories, sounds and visions that have emerged from this in many ways serve as examples of where so much of the world is heading."
The festival was founded by Third Horizon, a Miami-based collective of Caribbean creatives whose first short film, Papa Machete, had its world premiere at the Toronto International Film Festival in 2014 and had its US premiere at the Sundance Film Festival in 2015, before going on to screen at more than 30 film festivals worldwide. It is being staged in partnership with the Caribbean Film Academy, a Brooklyn-based not-for-profit organization whose core mission is to support and distribute the work of Caribbean filmmakers.
"Through this amazing collaboration with Third Horizon, and along with the work of other important Caribbean film festivals, Caribbean filmmakers are carving out space for their own unique style of storytelling," says Romola Lucas, Managing Director of the festival and Co-Founder of CAFA.
The festival had its genesis in 2014 when Third Horizon was one of the winners of the Knight Arts Challenge. Knight Foundation supports transformational ideas that promote quality journalism, advance media innovation, engage communities and foster the arts. The foundation believes that democracy thrives when people and communities are informed and engaged. For more, visit knightfoundation.org.
"Through the Knight Arts Challenge, we provide support for artists and collectives like Third Horizon to bring their ideas to fruition," said Victoria Rogers, vice president for arts at Knight Foundation. "It is crucial for all voices and cultures in Knight communities be heard, and film is a perfect platform for making these stories accessible."
Additional sponsorship for the festival is also being provided by Flow, the leading telecommunications company in the Caribbean; Time Warner Inc, the multinational media conglomerate that is home to HBO, Warner Brothers and Turner Broadcasting; and the Green Family Foundation, a private, nonprofit organization that provides funding and resources to organizations that support education, global health and community development.
Features
Ayiti Mon Amour
Directed by Guetty Felin
Haiti, USA / 88 minutes / 2016 / Haitian, French, English and Japanese, with English subtitles
International premiere – Toronto International Film Festival 2016 / Florida premiere – Third Horizon
A grieving teenager discovers he has a superpower, an old fisherman thinks the cure for his ailing wife can be found in the sea, and a muse struggles to exit the story her author is penning, in this magical neorealist fable set in Haiti five years after a devastating earthquake.
Memories of a Penitent Heart
Directed by Cecilia Aldarondo
USA, Puerto Rico / 74 minutes / 2016 / English and Spanish, with English subtitles
World premiere – Tribeca Film Festival 2016 / Florida premiere – Third Horizon
Closing night film presented in association with Miami International Film Festival
Twenty-five years after Miguel died of AIDS, his niece tracks down his estranged lover and cracks open a Pandora's box of unresolved family drama.
Generation Revolution
Directed by Cassie Quarless & Usayd Younis
United Kingdom / 80 minutes / 2016 / English
World premiere – Sheffield Documentary Festival 2016 / U.S. premiere – Third Horizon
Generation Revolution brings to screen the powerful story of a new generation of black and brown activists who are changing the social and political landscape in London and beyond.
The House on Coco Road
Directed by Damani Baker
USA, Grenada / 78 minutes / 2016 / English
World-premiere – Los Angeles Film Fest 2016 / Florida premiere – Third Horizon
An intimate portrait of an activist and teacher who moves her children from Oakland, California to participate in the Grenada Revolution only to find her family in harm's way of a U.S. military invasion. It is the filmmaker's search for historical and emotional truth that will confirm his mother's place in American history.
God Loves the Fighter
Directed by Damian Marcano
Trinidad and Tobago, USA / 80 minutes / 2013 / English
World-premiered at Trinidad and Tobago Film Festival 2014 / Florida premiere – Third Horizon
In this raw, realistic take on life in the east of Port of Spain, Trinidad -murder capital of the Caribbean, Young Charlie wants to do the right thing but has to try and survive this concrete jungle. On one fateful night, Good and Evil collide, drawing in mothers, brothers, kids, gangsters and gunslingers from all corners of this renowned crime hotspot.
The Stuart Hall Project
Directed by John Akomfrah
United Kingdom / 100 minutes / 2013 / English
World premiere – Sundance Film Festival 2013 / Miami premiere – Third Horizon
Stuart Hall emigrated from Jamaica to the UK in 1951 to take up a place at Oxford University and became a founding figure of cultural studies with a resounding and ongoing influence on British intellectual life. Comprised of archive footage and set to the music of Miles Davis, this brilliant documentary by the director of The Nine Muses matches the agility of its subject, playing on memory, identity and the changing landscape of the late 20th century.
Pressure
Directed by Horace Ové
United Kingdom / 110 minutes / 1975 / English
Released in 1976, Pressure is one of the classics of the Caribbean film canon. It concerns a British-born younger son of an immigrant family from Trinidad who finds himself adrift between two cultures.
Crumbs
Directed by Miguel Llansó
Ethiopia, Spain, Finland / 68 minutes / 2015 / Amharic & Afrikaans, with English subtitles / World premiere – International Film Festival Rotterdam 2014 / Florida premiere – Third Horizon
Candy, a strange-looking scrap collector embarks on a surreal epic journey through the post-apocalyptic Ethiopian landscape. There, he confronts himself, his fears and witches, Santa Claus and second generation Nazis.
Shorts
ABCs
Directed by Diana Montero
Cuba / 15 minutes / 2013 / Spanish with English subtitles
Leonidi lives in the Sierra Maestra, Cuba, where the incidence of child pregnancy is high. Forced to abandon school and bullied by her husband, she is torn between her childish urges to play, the demands of motherhood and the obligations of family life.
Alto Vista
Directed by Juan Francisco Pardo
Aruba / 5 minutes / 2015 / Papiamentu with English subtitles
A man abuses his wife and children. The wife struggles to change her husband and prevent the family from breaking apart. But every situation has its limits, and one day she must take matters into her own hands.
Antiman
Directed by Gavin Ramoutar
Guyana, USA / 19 minutes / 2014 / English
Anil, an introverted boy, is pressured by his father to become a cricket player. Although skillful, Anil refuses to play and takes refuge in his love for Dano, an older boy. In order to attend the local masquerade and see Dano, however, Anil must win the upcoming cricket tournament.
Auntie
Directed by Lisa Harewood
Barbados / 15 minutes / 2013 / English
When a barrel arrives from London bearing an unwelcome parcel, a caregiver makes a hasty decision that risks destroying her special bond with a beloved child.
Doubles with Slight Pepper
Directed by Ian Harnarine
Trinidad and Tobago, Canada, USA / 16 minutes / 2012 / English
Dhani struggles to support himself and his mother by selling doubles at the market. When his estranged father returns from Canada unexpectedly, Dhani must decide if he will help save his father's life despite their strained relationship.
Field Notes: An Unexpected Journey
Directed by Vashti Harrison
Trinidad and Tobago, USA / 18 minutes / 2014 / English
Field Notes is an experimental documentary about the ghosts embedded in the culture of Trinidad and Tobago. The film is structured as a visual and aural field guide to the soucouyants, lagahoos and jumbies found throughout the islands.
Mommy Water
Directed by Julien Silloray
Guadeloupe, France / 25 minutes / 2015 / French with English subtitles
Eight-year-old Rosental lives with his father by the seaside. Intent on finding his mother, he visits Kamo, the village sorcerer, who tells him she has turned into a mommy water, a siren who lures fishermen to a realm deep in the ocean.
Parish Bull
Directed by Michael Tingling
Jamaica / 20 minutes / 2012 / English
Michael is the parish bull-confident, charming and without scruples. Michael isn't afraid to make his bed, but he may just be afraid to lay in it.
Short Drop
Directed by Maya Cozier
Trinidad and Tobago, USA / 28 minutes / 2016 / English
A lonely, elderly man gets mistaken for a taxi driver while on a morning drive through the busy streets of Port-of-Spain. What follows is a long day of reckoning with memories, friendships, and revelations.
(This film is a work in progress.)