Last year, it was quite common to hear people discuss their goals to make 2016 an epic year. Well, for those of you that want to increase the culture in your life, we have a new feature that brings you culture from all over this great, big, African diaspora. You will always find performances and exhibits from where Black folk create. Here are my January 2016 choices:
Chicago: Second City E.T.C. presents Soul Brother Where Art Thou?
Soul Brother, Where Art Thou? hilariously explores the ups and downs of modern life – our co-dependent relationship with technology, the paranoid perils of online dating and battling the loud chorus of judgment we hear in our heads and from the world around us. From the very real threat of fatal peanut allergies to the embarrassment of miscast warriors, Soul Brother, Where Art Thou? searches for common ground and kindred spirits. Second City is renowned for the best talent, and we love the group of Black actors/comedians that bless the stage. make reservations here.
Laramie, Wyoming: Emmancipating the Past: Kara Walker's Tales of Slavery and Power
Curated by Assistant Curator of Contemporary Art Jessi DiTillo of the Jordan Schnitzer Museum of Art at the University of Oregon in Eugene, Oregon, Emancipating the Past: Kara Walker's Tales of Slavery and Power explores Walker's transformation of historical materials through a range of different projects, bringing together some of her earliest and most recent artworks. Taking her silhouette imagery beyond cut paper, she has worked with a variety of other mediums, from drawing and printmaking to metal sculpture, shadow puppetry, and film. Runs January 30 through May,14 2016 at the University of Wyoming Add to you calendar here.
Addis Addaba, Ethiopia: Addis Fine Art announces the official launch of its new space in Addis Ababa with the inaugural exhibition Addis Calling on January 9th 2016. Addis Calling celebrates the breadth and depth of artistic practice in Addis Ababa through the presentation of works by seven contemporary artists who live and work in the capital. The exhibition; a vibrant mix of painting, photography and mixed media, reflects the dynamic artistic activity in Addis Ababa today.The participating artists are Dawit Abebe, Workneh Bezu, Tamrat Gezahegne, Yosef Lule, Leikun Nahusenay, Emanuel Tegene and Michael Tesgaye.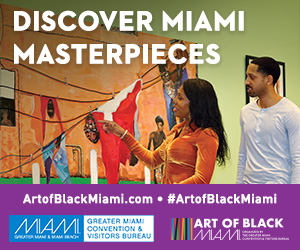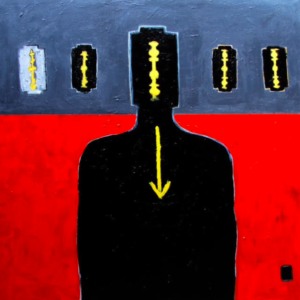 Hypochrite II by Emanuel Tegene
Nottingham, United Kingdom: Sunday Morning Piano Series with Lara Downes. American pianist Lara Downes performs for the Sunday Morning concert with a dance theme. Weber's famous concert waltz, Invitation to the Dance, provides a brilliant opener and a fascinating contrast to Ravel's impressionistic sound picture of whirling Viennese decadence. Florence Price was the first African-American woman to be recognised as a significant composer, and her Fantasie Negre makes winning the use of distinctive black melodies and rhythms. Lara's finale is arguably the defining statement of American piano music. Gershwin's Rhapsody in Blue started life as a jazz-infused experiment for piano and the Paul Whiteman Orchestra, but the solo piano version is no less impressive, evoking in Gershwin's words, "a musical kaleidoscope of America, of our vast melting pot, of our national pep, of our metropolitan madness." Purchase tickets here.