April first may have been a day for jokes for some, but for South Florida's African American community art was the center of attention. The Perez Art Museum Miami ( PAMM) held the Second Annual Reception for the PAMM Fund for African American Art to continue the mission of building a world class collection of art by Black Artists. In 2013, PAMM received a $1 million grant, funded equally by Jorge M. Pérez and the John S. and James L. Knight Foundation, for the purchase of contemporary works by African American artists for the Museum's permanent collection. The grant allowed the museum to acquire works by Faith Ringed, Xaviera Simmons and Al Loving. PAMM has dedicated to exhibiting work that reflects the diverse community of Miami. Their past exhibits of cutting-edge Black artists have included Rashid Johnson, Kara Walker and Gary Simmons; all thought-provoking and relevant. During last night's opening, we saw work by Carrie May Weems: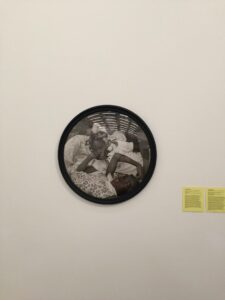 Lynette Yiadom- Boakye: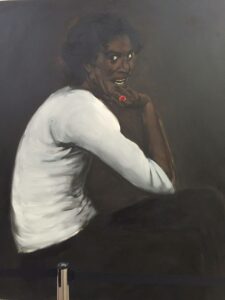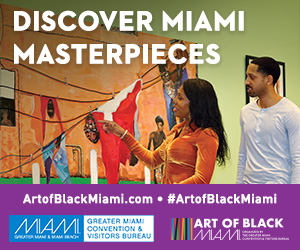 And Malick Sidebe':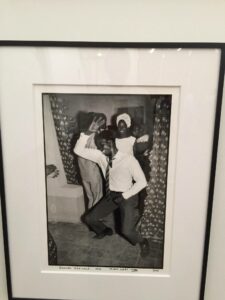 For high profile events like this one, one finds many people that simply want to be sociable. After all, art and brunch make you a part of the in crowd. However, it was refreshing to be in the company of artists that have made an indelible mark on South Florida's art community: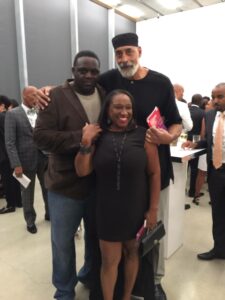 A part of the success of this event is the number of true arts patrons and supporters that make sure our art collections are a part of in the conversation. Community leaders like Carl and Toni Randolph, Robbie Bell, Antonia Williams-Gary, Marlon and Carla Hill and Rosie Gordon-Wallace present the idea of building and sustaining a sophisticated cultural landscape wherever they step. We even had support from former NAACP president Ben Jealous. Our leaders and taste makers provide the groundwork that will provide the future artist the platform for expanded success. Do you think the Fund for African American Art is interesting? Visit this link to expand this collection.